Corporate Governance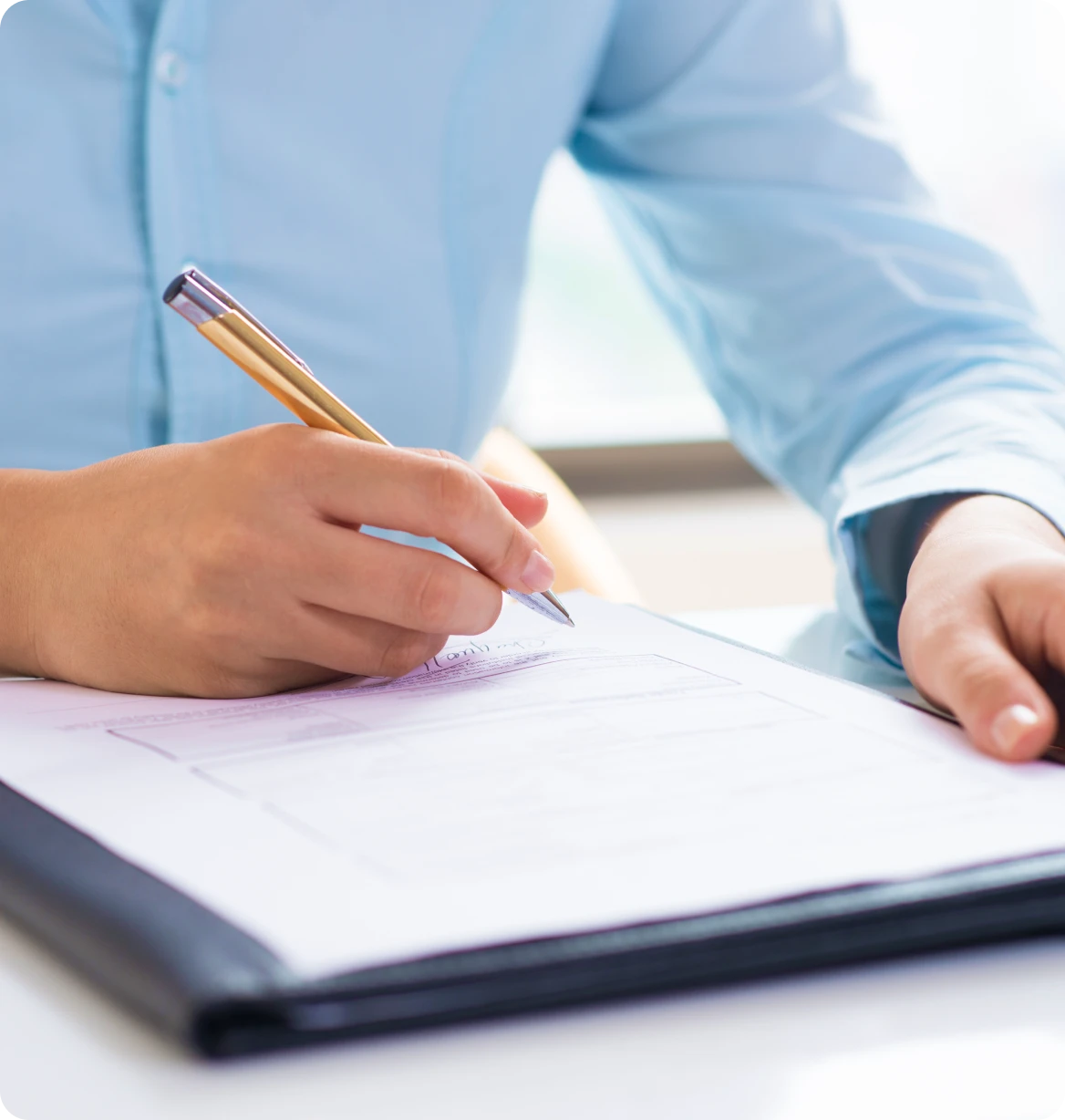 In this dynamic, connected world, our core values have taught us how to stay relevant, stay ahead and be in with the changing times. Today, Insular Life is INLIFE – a company powered by INNOVATION and strengthened by its relationships IN LIFE.
Like an eagle, we soar with keen and watchful eyes, looking after the good of Filipinos, guided by a core mission to work for the greater good, and as an inherently Filipino institution, to seek ways to improve their lives.
In an environment that challenges businesses to deliver revenues and profits in the short-term while adapting to disruptive innovations, INLIFE took a two-way approach to transformation: Revitalizing today's business and building the business model for the digital age. At the heart of this transformation strategy is our deep and continuous commitment to the highest standards of ethics and our adherence to the international corporate governance principles of fairness, accountability, integrity and transparency. These principles guide us in the conduct of our business which also promotes and protects our stakeholders' interests. Our commitment to these principles is embodied in our Core Values.
Our business is designed for greater things. It is meant to last lifetimes on a legacy that future INLIFERs can build upon. We are a company that goes beyond profit, with an enduring vision for the common good.
Rights and Equitable Treatment of Members
An explanation on Shareholding Structure
INLIFE is a non-stock, mutual life insurance company. We do not have shares and shareholders. In lieu of the shareholders, InLife has Members. The ownership of the Company is vested in its Members who consist of its Policyholders.
To know more about InLife's corporate ownership structure and governance, please visit our Articles of Incorporation and By-Laws. These Corporate papers outline the purpose of the Company, the qualifications and powers of the Board of Trustees, the ownership and rights of its Members, and duties and responsibilities of Officers and Management to ensure prudent and effective management of the Company's operations. Our General Information Sheet (GIS) also indicate the latest corporate information about INLIFE and its leaders. The Latest GIS is also published under Governance Reports.
Promoting And Respecting the Rights of Our Members
We ensure that our Members are fully informed of the material aspects of our Company's business during regular or special Members' Meetings. Our Members have the right to participate effectively, vote in general/regular or special Members' meetings, and be informed of the rules and voting procedures that govern it. Unlike in stock corporations, there is no differentiation of majority or minority ownership or control in the Company. During members' meetings, Members who own an insurance policy or contract in force for at least one (1) year as of thirty days prior to the date of the meeting are entitled to one vote, regardless of the number of policies or amount of insurance owned (i.e., "one Member, one vote"). As of May 2023, there are 207,424 members qualified to vote in the 2023 Annual Members' Meeting (AMM).
We provide open and regular communication with our Members. We encourage them to attend and participate in the Annual Members' Meeting (AMM) by sending and publishing a Notice of Annual Member's Meeting with sufficient relevant information to be apprised of significant and material developments in the Company. Since 2020, the Members can vote on the meeting's agenda items and ask questions via the InLife Registration and Voting Portal (IRVP). Below is the summary of the AMM in May 25, 2022:
Snapshot of the 2022 Annual Members' Meetings (AMM)

Details
Date of AMM
25 May 2022
Location
Virtual/Online

Notice of the 2022 AMM

Purpose of the Document:
Notice to the Members and to the general public on the conduct of the AMM and related details 28 days before the meeting
Publication Dates:
27 April; 04 May; 11 May and 18 May 2022 in newspapers;
27 April 2022 (28 days before date of AMM) in Company website
Where Published:
The Philippine Star, Pilipino Star Ngayon and in the Company Website
Language of Publication:
English
Who can Vote:
Qualified Members in accordance with the By-Laws
Vote and Vote Tabulation Procedures/ Voting method:

Virtual/remote communication/In Absentia/by poll via the INLife Registration and Voting Platform (IRVP).

The validation of the votes during the AMM was also done by an Independent Party/ Scrutineer, Mr. Rymark Elly G. Ansay.

Details and Rationale of the Agenda:
Each agenda contains the proposed resolution to be voted during the AMM, including individual election of Candidates for the Board. There is no bundling of several items into one Agenda.
Profiles of Trustees:
Show age, academic qualifications, date of first appointment, relevant experience, and directorships in Publicly Listed Companies (PLC) and Insurance Commission Regulated Entities (ICREs), as applicable, of Candidates seeking election/re-election as well other members of the Board.
External Auditors seeking appointment/re-appointment:
SGV & Co.
Proxy:
Proxy Form is found at the bottom of the Notice
Minutes of the AMM
Purpose of the Document:
Documentation of the most salient points discussed during the recent AMM.
Publication Date:
01 June 2022
Where Published:
Company Website within 5 days from date of AMM (01 June 2022);
Submitted to the Insurance Commission (IC) within 30 days from date of AMM (08 June 2022)
Presided By:
Luis C. la Ó (Vice-Chairperson of the Board, Lead Independent Trustee)
Trustees in Attendance:
All nine (9) Trustees, including the Chairpersons of the 1) Board, 2) Audit Committee, 3) Remuneration Committee (PerCom) and 4) Nominations Committee.
Document includes:
List of Board of Trustees and Management in attendance; voting method and results; Resolutions adopted; record of providing an opportunity for Members to ask questions or raise issues/concerns and the corresponding responses to these concerns; summary of report on operations, summary of Board resolutions adopted, and Material Related Party Transactions.
Summary of Resolutions Adopted during 2022 AMM
Purpose of the Document:
Disclosure of the outcome of the most recent AMM as well as resolutions adopted thereto.
Publication Date:
26 May 2022 (one day after the date of the AMM)
Where Published:
Company Website
Document includes:
Voting results (including breakdown of those who voted for, against or abstained) for each Agenda
Members are also given a Member's Kit ("Kit") through the InLife Registration and Voting portal (IRVP). The Kit contains various documents like the Guidelines of the Meeting, Voting Procedures, Profiles of the Nominees for election and all the other Trustees. Along with the Kit, the IRVP also provides copies of the Minutes of the previous year's AMM and the latest Annual Report.
For a reasonable period until the date of AMM, Members are asked to vote on the following Agenda items:
Reading and approval of Minutes of the previous Meeting
Annual Report to Members
Ratification of all the Acts and Resolutions of the Executive Committee and the Board of Trustees
Election of Trustees
Appointment of the External Auditor and determination of its remuneration
Voting for all resolutions shall be by poll, in absentia or other applicable methods as may be determined by the Chairman of the Meeting. The votes shall also be tabulated electronically and the results of the voting are shown as each Agenda Item is taken up. A summary of these resolutions is also posted in the Company website one (1) working day after the AMM.
The conduct of the AMM is documented in the Minutes of the AMM ("Minutes"), which includes all the Agenda Items and all resolutions (including votes for, against, or abstentions) arrived at during the said meeting. The latest Minutes is published under Governance Reports.
Appointment of Independent Party in Cases of Mergers, Acquisitions or Take Overs
In extraordinary cases such as mergers, acquisitions and/or takeovers requiring our members' approval, our Board may appoint an independent party to evaluate the fairness of the transaction price, whenever deemed necessary. In 2022, there is no case that needed an appointment of an independent party.
Role of Stakeholders in Corporate Governance
An important aspect of our Corporate Governance (CG) practices is our enduring partnership with our Stakeholders. As a mutual company, we forge our relationships not just with our members but also with the communities where they reside. To us, providing "a lifetime of good" means being a good corporate citizen with holistic programs such as education, clean and safe environment, and health and well-being of stakeholders.
Apart from the regular AMM, we keep our stakeholders informed and updated through various media; namely our official online Customer Portal, InLife app, social media pages, corporate website, newspapers, press releases, and updates via SMS and emails.
Through these platforms, we also engage with them and gather important insights and feedback to continually enhance our practices.
Customers
Our mission statement stipulates that we provide a full range of high-value insurance products and other related services that empower families to attain financial security and fulfill their dreams, thus helping build a stronger Philippines. We enable our professional customer-oriented employee and agency force to render service of highest quality. We always operate with excellence to optimize Stakeholder value and continuously pursue strategic opportunities to achieve sustained growth.
For the underinsured and the underserved, InLife pursues strategic partnerships and alliances, develops exceptional products and maximizes emerging distribution channels to ensure greater reach and coverage for them.
Read more about the Company activities with this Stakeholder below:
Employees/InLifers
In line with the Company's thrust in providing "a lifetime for good" to its employees or InLifers, various policies and activities are in put place that are designed to prioritize their health, wellness, safety, and welfare. They are provided with an enabling working environment with exceptional facilities, defined career advancement paths, topnotch benefits, and total reward and recognition programs. Specific programs and activities for InLifers are discussed in the latest Annual Report.
Read more about the Company activities and updates with this Stakeholder below:
Agents
We constantly innovate our business to help our Agents reach more customers with limited access to financial services and improve how they enhance the customer's experience. We have also implemented activities designed to take care of their professional and personal growth. The Company has been providing our agents with digital tools such as automated application and underwriting systems, digital lead generation system, Agents' Portal. We also provide above-industry compensation to qualified agents.
Read more about the Company activities and updates with this Stakeholder below:
Suppliers, Contractors and Partners
Our Suppliers, Contractors and Partners are our valued partners in providing "a lifetime for good" to the Filipinos. Thus, we carefully review and evaluate them before they are accredited. We ensure that they are capable, competent, and similarly committed to good corporate governance. We only invite accredited partners to participate in Company bidding activities and the winner is selected using a pre-established set of clearly defined Company criteria. Finally, they are asked to disclose their relationships (potential or actual), pursuant to our Related Party Transactions Policy and are asked to comply with our Anti-Corruption Policy. Significant partnerships are also disclosed in our website for the information of our other Stakeholders.
Below are some of our empowering engagements:
Community and Environment
InLife continues to serve and change the lives of millions of Filipinos through our core business and our many philanthropic activities. As a 100% Filipino organization, we give back to the Filipino community through our subsidiary, Insular Foundation, Inc. The Foundation provides educational scholarships or grants, financial literacy programs, and rebuilding and rehabilitation programs for disaster-stricken communities. These projects are geared towards long-term sustainable development for the benefit of the community at large.
We also take care of our environment through various programs, investment in ESG projects and priorities, and employee volunteering activities.
Other Stories about Recent Awards received by the Company:
Other Corporate Governance Policies
We believe that sound Corporate Governance (CG) is as crucial as improved company performance and profitability; and is a necessary component of strategic management. Hence, our Board of Trustees, the primary advocates of corporate governance in the Company, sets the tone and makes a stand against corrupt practices by adopting an anti-corruption policy and program in its Codes. The Board also works with our Management to ensure that an effective culture of good corporate governance and compliance is established and maintained throughout the organization.
Various Board Committees have been instituted to help the Board perform its role and fulfill its responsibility in the overall management of the Company. The Board and Management's actions are guided by the Company's Manual on Corporate Governance (MCG) and Code of Business Conduct, which they are mandated to comply with. The Board, with assistance of Management, ensures that the codes are properly disseminated via email, hard copies, trainings (including e-learning materials) and other programs. These Codes are aligned with the CG principles as enunciated in the Insurance Commission's (IC) Revised Code of Corporate Governance, Annual Corporate Governance Report (ACGR) and other internationally accepted CG practices. We also benchmark with the best CG best practices in other companies in the financial sector and strive to continuously improve our own CG practices.
Notable of these codes are various programs that reinforce our commitment to corporate governance principles of Fairness, Accountability, Integrity and Transparency.
ABC Program
The Company's Anti-Corruption Programs and procedures are principally embodied in the Code of Business Conduct and Manual on Corporate Governance and are supplemented by various Company policies such as the following:
Anti-Corruption Policy
It is the policy of the Company to ensure that all of its business dealings are honest, above-board, transparent and in accordance with law. For this purpose, the Company will not tolerate any act of corruption.
The Anti-Corruption Policy defines corruption as the abuse of position or influence in exchange for undue gain or advantage. The Policy also provides for the adoption of guidelines/procedures for prevention, detection and investigation, training and education and other required measures.
Any knowledge of a corrupt practice may be reported by an Employee, Agent, Customer, or any other person via any of the Company's whistleblowing platforms and will be protected from any form of retaliation in accordance with the Company's Whistleblowing policy.
Anti-Money Laundering and Counter-Financing of Terrorism
The Company's Money laundering and Terrorist Financing Prevention Program (MTPP) is implemented in line with the latest rules and regulations of Republic Act 9160, as amended (Anti-Money Laundering Act, as amended or AMLA) and to ensure that the Company does not deal with customers with unusual or irregular transactions or are related in any way to Unlawful Activities. Trustees, key management, and Servicing and frontline personnel attend regular orientations (via classroom or online sessions) and the Compliance Officer keeps records of these trainings.
Conflict of Interest
Conflict of interest occurs when an employee is able to exploit his own professional or official capacity in some way for personal benefits. Thus, all actions and decisions of an employee in the conduct of his day-to-day affairs, most especially as they relate to the Company's business operations, must be made solely in the best interest of the Company.
Related Party Transactions policy
The Company's Related Party Transactions (RPT) policy defines a Related Party (RP) and requires that all transactions of the Company with RPs be conducted fairly, at arm's length and in the best interest of theCompany and its Stakeholders. Specific clearance is required for RPTs depending on the amount involved. If the transaction amount is Material, then the RPT is endorsed to the RPT Board Committee and/or Board for review and approval. The Board ensures that all Material RPTs are properly evaluated and are following applicable laws, regulations and Company policies.
A summary of the latest Material RPTs are disclosed below.
Material Related Party Transactions (RPTs) in 2022
Date/Period covered
Number of – Material RPTs
Name of Related Party and Relationship
Nature, Value/Amount, and Term, if applicable
Rationale for entering into transaction
Approving Body*
January-March 2022
Two (2)
Union Bank of the Philippines (UBP) –

Affiliate

Dividend income amounting to PHP 585 Million
Income from investments; arm's length transaction;
N/A
Directors' profit sharing amounting to PHP 56Million
Profit share other than dividends; arm's length transaction
N/A
April-June 2022
One (1)
Insular Foundation, Inc. (IFI) –

Subsidiary

One-time donation amounting to PHP 35 Million
For the Company's social commitment
Board
July- September 2022
None
N/A
October- December 2022
Six (6)
Insular Life Assurance Co. Ltd Employees Retirement Plan (ILERP) –

Retirement Plan

PHP 79 Million Contribution to Retirement Fund
Regulatory requirement for the benefit of employees; arm's length transaction
Board
Insular Health Care, Inc. (IHCI) –

Subsidiary

Common overhead amounting to PHP 31 Million
Common overhead expenses included in Cost Sharing Agreement
Board
MAPFRE Insular Insurance Corporation (MIIC) –

Affiliate

PHP 120 Million Capital Infusion
To meet capitalization requirements; arm's length transaction
Board
Union Bank of the Philippines (UBP) –

Affiliate

PHP 204 Million Lease for office and parking space
For rental of branch office space; arm's length transaction
Board
Mapfre Internacional S.A. –

Others

PHP 208 Million (or USD 3 Million) for purchase of equity shares
purchase of equity shares (in re acquisition of shares of stock of MIIC) to meet capitalization requirements; arm's length transaction
N/A
Pilipinas Shell Petroleum Corporation (PSPC) –

Others

Payout of dividend income amounting to PHP 258 Million
Income from investments; arm's length transaction
Board
*Subject to Member's confirmation and approval during the Annual Members' Meeting in May 2023.
In 2022, there is no RPT that can be classified as financial assistance to entities other than wholly-owned subsidiaries. There is also no case of non-compliance with laws, rules or regulations pertaining to Material RPTs.
Internal, Independent Governance Mechanisms
The Office Of The Corporate Secretary
Atty. Renato S. Jesus is the Executive Vice President, Chief Legal and Governance Officer and Corporate Secretary of the Company. He is part of Management and is not a member of the Company's Board of Trustees.
As InLife's Corporate Secretary, Atty. Renato S. De Jesus plays a significant role in overseeing the effective and efficient administrative support for the Board and for each individual Trustee in the discharge of their responsibilities. He provides advice and services to the Trustees to ensure that they are informed on governance matters and compliant with Board procedures. He also assists the Chairperson of the Board in providing orientation and corporate documents to new Trustees and in recording and communicating to the Trustees relevant Board materials and other matters. The Chairperson of the Board ensures that each Trustee has a direct and open line with Atty. De Jesus. Atty. De Jesus provides the Board agenda and relevant papers to each Trustee five (5) business days before each meeting so that they have enough time to study the materials. The Company's Manual on Corporate Governance details his job descriptions and functions as Corporate Secretary.
Atty. De Jesus sits as a Director and Corporate Secretary of Insular Life Management and Development Corporation (ILMADECO) and as Corporate Secretary of Insular Foundation. He is also a Director of PPI Prime Venture, Inc. He is actively engaged with Philippine Life Insurance Association (PLIA) as its Ethics and Compliance Committee Chairperson. He earned his Bachelor of Arts in Economics and his Bachelor of Laws degrees from the University of the Philippines. He joined InLife in 1985 and became the Head of the Legal Division in 1996. He is a former National Secretary of the Integrated Bar of the Philippines (IBP). In 2022, he attended the Institute of Corporate Directors (ICD's) training on "AMLA Compliance in the Digital World" and the Insurance Commission's "Understanding TFS Guidelines".
Compliance Office
The Board of Trustees, through the Governance Committee, provides oversight of the Company's regulatory and compliance risks and its implementation. To assist the Governance Committee (GovCom), the compliance function is carried out by the Governance and Compliance Unit (GCU), as led by our Chief Compliance Officer, Atty. Analyn S. Benito. She has a direct and open line to the GovCom.
The Chief Compliance Officer
Atty. Benito is a Vice President and Head of the GCU of the Company. She is part of Management and is not a member of the Company's Board of Trustees. She has over twenty years of experience in legal and corporate governance matters. Prior to heading the GCU, she served as the Company's corporate lawyer. Prior to joining InLife, she worked for the government and in a private banking institution. She completed her Bachelor in European Languages graduate from University of the Philippines and her Bachelor of Laws in Arellano University. She was admitted to the Philippine Bar in 1999. She also earned her Fellow in Life Management Institute (FLMI) and Associate in Insurance Regulatory Compliance (AIRC) from the Life Office Management Association (LOMA) in USA.
In 2022, she attended the following trainings: NAVEX's "Benchmarking Your 2022 Hotline & Incident Management Program"; Anti-Money Laundering Council (AMLC)'s "AMLC Registration and Reporting Guidelines (ARRG) webinar for Covered Persons"; Insurance Commission's "Understanding TFS Guidelines"; and Institute of Corporate Directors (ICD's) "ASEAN Corporate Governance Scorecard Seminar" and "GRI Sustainability Strategy and Reporting".
Audit
The Audit Committee ("Audit Com") exercises oversight of the audit function. The Committee is headed by Luis Y. Benitez. Audit Comm has the primary responsibility for assisting and advising the Board to ensure the quality and integrity of InLife's accounting and financial reporting, auditing practices and internal control systems. It is also responsible for recommending the appointment and removal of External Auditors. Mr. Benitez is a Certified Public Accountant (CPA). Apart from his chairmanship in Audit Com, he has no other chair positions in the Board or its Committees. To know more about his qualifications and other credentials, please read the Board Profiles Section of Trustees in the latest Annual Report..
Internal Audit
An effective internal control and forward-looking assurance are important tools in the Company's corporate governance framework. To ensure this, the Company has an Internal Audit (IA) Division that exercises independent review of the Company's operations. The Chief Auditor, Ms. Marjorie Ann "Marj" Lee. Marj is a well-established global audit professional. As InLife's Chief Auditor, she is responsible for directing the strategies and operations of the Audit Division. She also acts as the Committee Secretary of the Audit Committee of the Board of Trustees. Prior to joining InLife, she was Vice President for Audit at Citibank Philippines where she led complex audit engagements across Citi's global organization with focus on finance and shared services functions. She also held various positions of increasing responsibility at Deutsche Bank Manila and SyCip, Gorres, Velayo & Company. In 2022, Marj attended the following webinars: "Corporate Governance Orientation Program" and "AMLA Compliance in the Digital World" by Institute of Corporate Directors (ICD); and Anti-Money Laundering Commission (AMLC)'s "Anti-Money Laundering/Counter-Terrorism Financing (AML/CTF) Fundamentals Webinar for Covered Persons" and "AMLC Registration and Reporting Guidelines".
Internal Audit Charter
The IA has an Internal Audit Charter which contains the following areas: purpose and mission, scope of internal auditing activities, independence, responsibility, authority, standards for the professional practice of Internal Auditing, and objectivity, and the quality assurance and improvement program of Audit Division. The Charter guides the Chief Auditor and IA in the regular performance of their duties.
External Audit
The Company also engages in external audit assurance through Sycip, Gorres, Velayo & Company (SGV & Co). The annual audit engagement of SGV & Co., as recommended by the Audit Committee, is approved by the Members during the AMM.
Audit and Non-Audit Fees
InLife discloses the nature of both audit and non-audit services performed by the external auditor in the latest Annual Report. In 2022, the fees paid for non-audit services is lower than that of the audit services.
Enterprise Risk Management (ERM)
Good governance goes hand in hand with effective risk management, with one strengthening the other. Risk Management provides assurance that the right actions are being undertaken by the right people in the right way and that risks to company goals, objectives and processes are properly identified, mitigated monitored and reported. The Company charts its approach to Enterprise Risk Management (ERM) and manages its risks based on ISO 31000.
ERM Division
The Company has an Enterprise Risk Management (ERM) framework in the conduct of its business. To ensure its adequacy and effectiveness, InLife's ERM Division is tasked to identify, assess, and monitor key risk exposures. The ERM function is headed by Mr. Noel Andres M. Perdigon, who is a Senior Vice President (SVP) and concurrently, the Chief Information Security Officer (CISO) and ESG Sustainability Lead Officer. As CISO, he heads the Information Security and Data Privacy Division. He is part of Management and is not a member of the Board of Trustees. He has a direct and open line with the Board-Level Risk Management Committee, Audit Committee, and Innovation and Technology Committee.
Mr. Perdigon is long-time audit, risk and information security professional whose career spans over three decades. He began as an Auditor in SGV & Co., and then moved to hold higher responsibilities and roles in known companies such as Unilever, Semitech Corporation, Citigroup Asia Pacific, Australia and New Zealand (ANZ) Group, Caltex (now "Chevron"), and Credit Suisse Singapore before joining InLife in 2017. He was also a principal Consultant in NAMP Management Consulting.
He finished his Bachelor of Science degree in Business Administration and Accountancy from the University of the Philippines. He is a Certified Public Accountant (CPA). He is also a Certified Information Systems Auditor (CISA), Certified Information Security Manager (CISM), Certified in Risk and Information Systems Control (CRISC) and Certified in Governance of Enterprise IT (CGEIT) from ISACA, USA. In 2022, Mr. Perdigon attended the Institute of Corporate Directors (ICD's) "AMLA Compliance in the Digital World". He also completed a Post Graduate Program in Cloud Computing from The University of Texas at Austin (UTA), where he consistently ranked in the UTA's Leaderboard Top 15 among the program's global students numbering over 100. He is a member of the Joint Cyber Security Working Group (JCSWG) spearheaded by the US Embassy, where he participated in regular meetings on pressing and emerging cybersecurity threats. As a member of ISACA USA- Manila Chapter, he also attended select trainings and conferences on cybersecurity and technology risks.
Insular Life's Commitment to Good Corporate Governance
Insular Life (the "Company") is committed to good corporate governance. The Company believes that good corporate governance is essential to its long-term success. By following the best practices of corporate governance, the Company is able to attract and retain Policyholders, build trust with its stakeholders, and maintain a sustainable long-term business model.
The Company's corporate governance practices are aligned with the Code of Corporate Governance (CG) of the Insurance Commission (IC) (the "Code"). The Code sets out the standards of corporate governance that all IC-regulated entities (ICREs) are expected to follow. InLife ensures compliance of Trustees and employees through an annual confirmation and compliance of the Revised Manual on Corporate Governance (MCG) and our Code of Business Conduct (COBC). The COBC was disseminated to the InLife community via email while copies of the Revised MCG were disseminated to the Board. Both documents are available in the company website. In addition, we also require regular disclosure of Conflict of Interest from Inlifers and Business Partners. Based on these declarations as well as disclosure of our corporate governance policies and practices, we affirm and maintain our full compliance with good corporate governance throughout our business.
Supplier and Contractor Accreditation and Selection Practices
INLIFE supports and promotes fair and transparent supplier selection practices. It is our Policy as a consumer of goods, merchandise and services necessary for our operations to regularly perform our own Suppliers' and Contractors' screening, accreditation and selection. This ensures we will only engage with reputable persons and entities who abide by the same standards of business conduct and ethics that we espouse.
A regular Supplier or Contractor accreditation process is conducted for individuals and entities that signify their intent to do business with us while accredited Suppliers or Contractors may be offered to renew their engagements subject to their submission of updated personal or corporate information and documents. Both activities are conducted annually or as often as may be required. Should a business transaction be Related Party Transaction (RPT) of material nature, prior approval of the Board is required to determine if said transaction with Related Party is handled in a sound and prudent manner and conducted on an arm's length basis in compliance with MCG and RPT Policy.
Safe and Sustainable Operations
INLIFE embraces sustainable and environmentally friendly servicing both for internal and external clients. We ensure that our human, material and technology resources are used efficiently and effectively at all times. Maintaining sustainable operations across all our offices nationwide through innovative systems and process automations not only increase our productivity but also keep INLIFE's carbon footprint lean. Specific efforts to ensure that our operations are consistent with globally-recognized sustainable development goals and Economic, Social, and Governance (ESG) principles are disclosed in our latest Annual Reports and Report on Sustainability (ESG Report).
Sustainable use of Technology Resources
INLIFE protects its soft assets which include proprietary information and technology resources by developing guidelines on the sustainable use of our technology resources. This guideline ensure prudent management and control of hardware, software, applications and shared facilities, and all data/information stored therein and mandate the proper acquisition, distribution, installation, use, maintenance, security and disposal of all Information Technology (IT) resources. Security measures, present in all IT resources, are kept up to date and subjected to regular review/audits to ensure reliability and integrity as well as its compliance to relevant laws and regulations. Regular backup and restoration of vital databases and systems are performed as part of the Company's Business Continuity Plan (BCP) that includes the designation of temporary offices/locations and identification of skeletal force in case of any business interruption event.
Creditors' Rights
It is the policy of INLIFE to protect our Creditors' rights. These rights include the right to be paid on time, right to be promptly provided with information on the financial condition of the Company, and right of the Creditor's sensitive information to be safeguarded.
We make sure that we comply with all regulatory requirements (including requirements on Capitalization, amended Risk-Based Capital framework or RBC 2, solvency, liquidity, etc.) to show that the Company is a going concern. Also, the true financial condition of the Company is timely and fully disclosed through quarterly reports to the Insurance Commission (IC) and submission of Audited Financial Statements (AFS) to the Securities and Exchange Commission (SEC).
Also, we take care of our financial health to ensure continuous validity of our Certificate of Authority so that we are able to deliver and fulfill all our contractual obligations. Activities related to this policy include uploading proofs of compliance to these regulatory requirements in our website, under Governance Reports.
Currently, INLIFE has no Creditor. However, it is our Policy that whenever we enter into a loan agreement where we are a Borrower that it shall be referred to the Board for approval. All our legal obligations and commitments under the loan agreement shall be monitored and complied with, subject to regulatory requirements.
As a Creditor, we conduct proper screening of prospective Borrowers, ensure accurate and complete loan documentation and recording of loan repayments, and observance of legal and regulatory reporting on the same. We conduct collection activities without abuses and deceptive practices while enforcing our rights.
Disclosure and Transparency
A key driver of our CG framework is a culture that promotes transparency and timely disclosure of material matters to our Stakeholders. We promote the disclosure of relevant and reliable information to the appropriate persons and authorities within InLife to guide them in their decision-making while other Stakeholders are also provided with a timely, fair and complete picture of the Company's financial condition, results and business operations.
To learn more about the Company, we invite you to visit other sections of our corporate website:
In addition to the details above, we recognize that the ACGS recommends disclosure of Shareholding structure. As previously mentioned, the company does not have any shareholder. In lieu of a disclosure of a "Shareholding Structure", the Company discloses its "Group Corporate Structure" in its website.
Talent Development and Succession Planning
INLIFE wouldn't be the Filipino powerhouse it is today without the people behind it. INLIFE employees, or "INLIFERs", are united in passion and commitment towards building a brighter future for our policyholders — ensuring that their investment continues to deliver enduring value for them and for their families. Thus, INLIFE's success stems from the collective effort of all INLIFERs. We therefore continually invest on the development of our human capital to sustain a high overall satisfaction level and holistic growth perspective among INLIFERs.
Training & Continuing Education Programs
We use a blended approach in our internal training courses that includes workshops, coaching, and instructor-led training sessions, all designed and conducted among target INLIFERs across all units nationwide. They include:
Customer Relations/Service series that address the need for general information and updates about the Company and its product lines. They are given to all employees and include General Employee Orientation Course, Fundamentals of Life Insurance Course and Product Orientations.
Behavioral Program that addresses the "soft issues" (customer relations and work attitude) of INLIFERs. They are also given to all employees and include Customer Care seminars and personal development seminars.
Basic Management/Supervisory Program that addresses the training needs of middle management and focuses on developing skills on planning, organizing, leading and controlling. These are employee level appropriate type of seminars that include Supervisory Management Courses, Action-Centered Leadership trainings, coaching and counseling workshop and change management courses.
INLIFERs are also sent to external training programs for technical knowledge improvements and updates. This includes scholarships to INLIFERs taking up courses under the Life Office Management Association (LOMA), an employee training and development association used by life insurance companies in over seventy (70) countries worldwide. The Fellow, Life Management Institute (FLMI) Program has been the standard of excellence in the insurance and financial services industry in the world since 1932. In addition, we also offer a scholarship program for INLIFERs who wish to pursue postgraduate degrees related to their job functions.
Another key focus of INLIFE's training program is the Executive Development Program (EDP) in which key Company executives are sponsored to attend management courses to facilitate further exposure and knowledge acquisition.
The Good Squad
The Company's employee council was renamed as "The Good Squad" in 2019 to fortify open and regular communication. The Good Squad also aims to develop creative opportunities to build a positive work environment. In 2019, The Good Squad Ambassadors and Human Resources Division (HRD) collaborated in mounting several meaningful employee engagement events that brought INLIFERs together and offered bonding opportunities and respite from work. More information about the Good Squad and their annual activities are disclosed in our latest Annual Report.
Promoting Employee Health and Safety
The INLIFE promise of working for the greater good would not hold true if we do not provide a safe and secure place for our INLIFERs to work. We actively promote a culture where health and safety is an integral part of every business decision across the organization.
On top of statutory benefits provided to INLIFERs, we engage Physicians, Dentists and Medical Aides who perform regular medical examination to all INLIFERs. The facility is also open to INLIFERs' dependents in accordance with our policy.
On a regular basis, our Company Physician sends out Health Bulletins via email to the INLIFE community. These Bulletins contain latest Department of Health Advisories and circulars on relevant health issues, as well as health tips and other sickness prevention measures.
We support a healthy and active lifestyle for INLIFERs, thus, we organize sports events such as basketball, badminton and bowling. We join inter-company leagues and tournaments to showcase INLIFER's professionalism and sportsmanship.
Relevant information relating to employee health, safety and welfare are regularly discussed during The Good Squad meetings. Issues raised during these meetings are validated and communicated to Management for information and appropriate action. Management, through Human Resources Division, issues formal communications — i.e., policies, guidelines or circulars — addressing critical issues.
Our Building Management Office, through the supervision of the Real Property Division, also issues circulars on the regular preventive maintenance activities for our Main Offices in Alabang, Makati, and Cebu. This ensures that our workplaces and facilities are maintained in good condition for the safety of our employees, the people we work with, and those exposed to our activities.
The Company has Occupational Health and Safety (OSH) policy and Occupational and Health Safety Officer, Engr. Gerald B. Kim, ensures compliance of the organization with this policy. OSH information and activities are published in our latest Annual Report.
Rewards and Recognition
We recognize and reward INLIFERs for their outstanding achievements within and outside the organization. We believe that rewards and recognition are anchored on performance. Thus, INLIFERs who display exemplary job performance and have the necessary competence to fulfill the responsibilities of a higher position are the best candidates for promotion. We also value and recognize their loyalty and commitment to the Company through their long years of service.
Rewarding Performance and Loyalty
Being the leading Filipino life insurer in the country, INLIFE aims to be recognized as one of the best places to work. Thus, we take pride in providing a comprehensive and industry-competitive compensation and benefits package to all our employees. Moreover, we promote fair treatment and offer equal opportunities in all aspects of employment. We also provide variable bonuses, which are determined by Management upon attainment of the yearly Corporate Performance Index.
We offer a host of benefits, such as a housing loan that an employee can avail after five years from employment date. Employees' long years of loyal service are also rewarded by the Company through the Service Awards that are given every five years of continuous service. Likewise, we provide retirement tokens to qualified retirees in addition to benefits due under the Company's Retirement Plan. In 2019, we implemented the Employees Leading INLIFE to Excellence (ELITE), a rewards and recognition program with the latest activities disclosed in the Annual Report.
Succession Planning
We recognize the need for the continuity of business and succession of key positions in our operations in case of contingent events. As such, our HRD, in consultation with the Operations Group Heads, determines and maintains a list of High Potential Employees (HPEs), among the Senior Personnel. The list is considered as INLIFE's pool for succession planning. These employees are considered experts in their respective disciplines, thus, the developmental plans for these HPEs cover programs on leadership and general managerial competencies and total business perspective. HPEs are encouraged to take up masteral programs under INLIFE's scholarship program. They are also given the opportunities to participate in courses abroad, as needed. An informal "Coaching Session" for the HPEs is done by the HRD Head, to reinforce the Company's recognition of their valued contributions to the Company. In the event of a vacancy, the most "ready" HPE is evaluated using the job specifications of the vacant position. An appointed employee for the key post is continuously guided by the Operations Group Head/superior until the employee develops the competency requirements and confidence, usually for a one year period.
Performance Evaluation
We make use of assessment tools and key result evaluation systems that gauge the performance of the Company in relation to our long-term strategic objectives. The Board is empowered to identify key performance indicators and establish performance standards for the monitoring of the attainment of corporate objectives. We use multiple perspectives in order to derive a balanced and holistic view of how we are doing in relation to our goals. These perspectives concentrate non-financial indicators such as learning and growth indicators, understanding our Customers, improving internal business processes while also considering established financial measures. INLIFE's recognition and rewards program rely on objective measures in order to provide fair and competitive incentives that motivate individual performance and support short term and long term corporate goals.
All newly hired INLIFERs and all newly elected Trustees are oriented on expected corporate behaviors based on INLIFE's Code of Business Conduct and Manual on Corporate Governance (MCG). INLIFE's annual appraisal of individual employee performance considers the INLIFER's contribution to the corporate objectives, disclosure of their conflict of interests, if any, and their faithful compliance with the Code.
The Board of Trustees, on the other hand, undergoes an annual assessment of their performance (in compliance with Section 3.10 of the MCG) as (1) an individual Trustee, (2) as a member of the Board Committee, and as (3) a member of the Board as a whole. The Non-Executive Trustees, taking into consideration the views of the Executive Trustees, also evaluate the performance of the Chairman of the Board. The criteria for assessments are based on general responsibility of the Board, the respective Charters of each Committees and the individual roles and responsibilities of each Trustee and the process followed is in accordance with the Manual on Corporate Governance. The Board has conducted their annual assessments from December 2021 to March 2022 in accordance with these criteria and process. The Non-Executive Trustees also assessed the performance of the Executive Chairman during the same period. The performance of the President and CEO and other Senior Management are reviewed and evaluated by the Personnel and Compensation Board Committee, in accordance with its Charter. Each of the Trustees also disclosed any material Related Party Transactions (RPT) with the Company. The Office of the Corporate Secretary facilitates and collates this annual assessment.
Aside from the objective assessments, the Trustees are given opportunities to provide ideas and suggestions on how to further enhance Board, Committee or their individual performances. The 2022 results of the Board performance assessment conducted from March to April 2022 were submitted on April 2022 to the Board. The Board Chair noted that the results showed 100% compliance and demonstrate the Board's effectiveness and competence as well as how each Trustee is fully committed to the achievement of the Company's mission and vision for the interest of the Stakeholders. The result is also documented in the Annual Report.
Whistleblowing Policy
We value our Stakeholders and their feedback in pursuit of improving our governance practices. Thus, we encourage free and open communication with our Stakeholders and the general public through our official websites, portals, and social media accounts. Among these platforms, our Company website (https://www.insularlife.com.ph) provides a comprehensive, cost-efficient, transparent, and timely manner of disseminating relevant information to the public.
In addition, should any of our Stakeholders have legitimate concerns or complaints for possible violations of their rights or violation of Company policies, they may report through any of the following whistleblowing platforms without fear of retaliation: 1) meeting with either Atty. Analyn S. Benito as the Chief Compliance Officer or with Ms. Marjorie Anne Q. Lee as Chief Auditor; 2) submit a written report by emailing Inlifergovernance@insular.com.ph or 3) calling +632 8 582- 1818 local 1868. If the Whistleblower opts for the latter (available 24/7), each call will be recorded for up to ten (10) minutes.
The Whistleblower has the option to report anonymously or to keep his/her identity anonymous. All reports received in good faith shall be kept confidential and will be protected from any form of retaliatory action, in accordance with the Company's Whistleblowing Policy.
Board Processes and Responsibilities of the Board
The Board sets the tone in fulfilling the Company's commitment to protect the interests of its Stakeholders as it carries out its fiduciary duties.
The Board steers the Company towards its goals. It monitors the implementation of corporate strategy and annually reviews its vision and mission statements. The Board delegates the day-to-day management of the Company to the President and Chief Executive Officer (CEO), the Chief Operating Officer (COO), and to other members of Senior Management. However, the Board retains oversight and monitoring functions. It also determines and approves the remuneration of Senior Management and Executive Trustees ("Key Management Personnel'), including that of the CEO. Compensation received by Key Management Personnel is disclosed in the "Notes to the Financial Statements" section of the latest Audited Financial Statements.
Board Nomination and Election Policy
The Board is divided into three (3) classes with each class composed of three (3) Trustees. Each Trustee is elected individually to serve for a term of three (3) years or until the election and qualification of their successors, in accordance with the Company's By-Laws. Each Trustee undergoes a nomination process and is elected in accordance with the Company By-laws.
Members of the Company have a right to nominate candidates to the Board annually. Every December, the Company publishes a Notice to Members informing them that nominations are open until the fourth Wednesday of January for the election of Trustees to replace those whose terms are expiring during the Annual Members' Meeting of the ensuing year. The selection of members of the Board uses the following minimum criteria:
Member of the Company;
Filipino citizen;
Resident of the Philippines;
Possesses qualifications that are aligned with the strategic directions of the Company; and
Has none of the prescribed disqualifications enumerated in the Company's By-Laws.
Apart from these qualifications, the selection of a Trustee is not restricted to age, race, gender or religious belief. In selecting a Trustee, the Company adheres to the provisions of its By-Laws and Manual of Corporate Governance that cover the following:
Announcement of acceptance of nominations for the position of a Trustee as published in newspapers of general circulation;
Submission by the Nominations Committee (NomCom) (composed of all Independent Trustees) of the Board of the names of the Nominees and their written acceptance of the nominations; and
Election during the Annual Members' Meeting.
The NomCom undertakes the process of identifying the qualities that must be possessed by a candidate which must be aligned with the Company's strategic directions. In addition, they ensure that all the Trustees possess relevant competence and experience for the Board and Board Committee membership. The Company also makes use of professional search firms and other external sources when looking for qualified candidates for the Board.
During the Annual Members' Meetings (AMM), Nominee Trustees are individually voted and elected to fill the post of those whose terms are expiring. Immediately after their election, the Board of Trustees meet and elect among themselves, the Chairman of the Board ("the Chair") and the Executive Board Committee Members as well as the members and chairpersons of each of the Board Committees. To know more about our Trustees, please read the Board of Trustees' section of the latest Annual Report.
The nine (9) current members, led by its executive Chair, Ms. Nina D. Aguas, were all elected for their competence and unquestionable integrity. All Trustees are experts in their respective fields and possess all the qualifications set in the Company's By-Laws and MCG. Of the 9 members, 3 are women.
To ensure efficient and effective decision making, all Trustees are required to devote time and attention necessary in the performance of their roles, including sufficient time to be familiar with the Company's business, in accordance with the MCG. They also must attend at least 80% of the annual meetings. These schedules are provided by the Office of the Corporate Secretary by December of the prior year. All Board-level Committee meetings also meet at least two (2) times a year. Non-Executive Trustees meet at least once a year.
Board Orientation and Continuing Education
The Chair ensures that all new and incumbent Trustees are properly oriented and educated about the company's structure, business, legal and regulatory environment, and corporate governance practices. This is done in accordance with the company's Manual on Corporate Governance (MCG). The orientation is conducted by the Board chair and the corporate secretary.
The company also encourages its Trustees to attend ongoing or continuous professional education programs to enrich their expertise and experience. The Company is committed to continuously improving its corporate governance framework beyond the legal and regulatory requirements to protect the interest of all stakeholders.
The company provides an annual Corporate Governance (CG) seminar for the Board and senior management to provide industry and global updates on Board governance, risk management, and sustainability. The office of the Corporate Secretary ensures that all Trustees attend an annual CG orientation/seminar, either by InLife or external providers. In 2022, all Trustees attended at least one four-hour training on CG and Sustainability, and at least one session on updates on Anti-Money Laundering (AML) rules.
Here are some additional details about the Board orientation and continuing education program:
The orientation program for new Trustees covers the following topics:

The company's history, mission, vision, and strategy
The company's structure and organization
The company's legal and regulatory environment
The company's corporate governance policies practices
The Trustees' duties and responsibilities
Schedule of Board and Board Committee meetings

The continuing education program for Trustees usually covers the following but is not limited to:

Material updates in the company's business
Changes in the company's legal and regulatory environment
Risk management strategies
Environment, Sustainability and Governance (ESG)

The Company's corporate governance seminar typically covers the following topics:

Trends and best practices in corporate governance and ESG
New and emerging technologies
Latest trends on modern business and the industry
The Board orientation and continuing education program is an important part of the company's commitment to good corporate governance. The program helps to ensure that all Trustees are updated in their knowledge and skills to effectively fulfill their duties and responsibilities.
Annual Board Performance Assessment
The Board is committed to apply high ethical standards when performing its duties and takes account the interests of all stakeholders in its decisions. To ensure it is meeting these standards, the Board conducts a rigorous annual assessment of its performance. This assessment covers the following areas:
The performance of the Board as a whole
The performance of the individual Board committees
The performance of individual Trustees
The performance of the Chairperson
The annual Board performance assessment is an important part of the Board's commitment to good governance. The assessment helps the Board to identify areas where it can improve its performance and to ensure that it is meeting the highest ethical standards.
The assessment is based on both quantitative and qualitative criteria. The quantitative criteria measure the effectiveness of the Board's governance practices, such as its meeting attendance, its decision-making process, and its oversight of management. The qualitative criteria measure the Board's contributions to the company's success, such as its strategic thinking, its risk management, and its culture of accountability.
Each trustee is asked to complete an assessment form that covers all the relevant criteria. The completed forms are then reviewed by the Governance Committee, which prepares a summary report for the Board's Chairperson ("Chair"). The Chair then discusses the report and makes any necessary recommendations for improvement. In 2022, the Chair reported that general satisfaction and compliance with the assessment criteria based on the performance assessment done from March to April 2022. This is documented in the latest Annual Report.
In addition to the annual assessment, the Board also conducts a third-party assessment of its performance every three years. This assessment is conducted by an independent consultant who is not affiliated with the company. The third-party assessment provides the Board with an objective view of its performance and helps it to identify any areas where it can further improve. To assess the performance of the Board in 2022, the Company partnered with Institute of Corporate Directors (ICD) as its third party consultant beginning February 2023.
The Board is committed to continuous improvement and to meeting the highest standards of corporate governance. The annual Board performance assessment and the third-party assessment are important tools that help the Board to achieve its goals.
Retirement Policy
Except as may otherwise be required by law or regulation, the Board of Trustees' Retirement Policy indicates a Trustee's retirement upon reaching the age of eighty (80).
Having Trouble Finding What You're Looking For?
InLife provides a variety of choices for assistance and support.