Insurance Products
Our Health Insurance Plan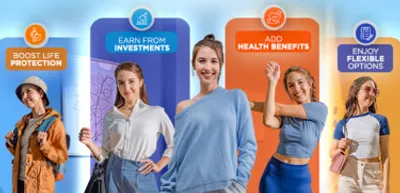 Wealth Assure Plus
Build your own personalized life insurance plan that keeps you on track to reach your financial destination.
Paying Period:
Multiple Pay
Policy Term:
Up to age 100
Eligibility:
0-80 years old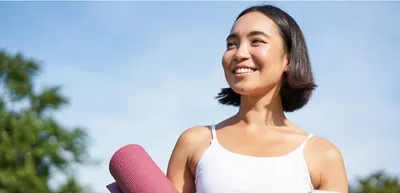 Resilience
A limited-pay whole life and health insurance plan that provides accelerated critical illness cash payouts and additional health benefits.
Policy Term:
Up to 99 years old
Eligibility:
0-70 yrs. old (Resilience Critical Illness Extra) 18-70 yrs. old (Resilience Cancer, Heart Attack, Stroke and Resilience Female Cancers)
Why You Should Get A Health Insurance Plan In The Philippines
Cover Costly Medical Expense
According to the Philippine Statistics Authority (PSA), Filipinos spend P526.3 billion on healthcare annually, and most of this is paid out of their own pockets. Not everyone in the Philippines has the financial ability to cover their medical bills, however, individual health insurance spares you from the increasing costs of medical needs.
Care for the Family
Hospitalization is hard for the family, too. Our health insurance plans relieve them from financial burden through Lost Income Replacement — a feature that provides a daily cash allowance upon your hospitalization. Should you pass away, our life insurance coverage will make sure your loved ones are compensated.
Peace of Mind
Getting sick and hospitalized puts you and your loved ones under an enormous amount of stress. With health insurance coverage, you have one less thing to concern yourself with. Your focus is to get better, not to worry about where you're getting the money to pay for your treatments. From your living benefits, you can withdraw from your fund anytime to pay for medication and hospitalization. With an insurance plan, you can prioritize your health.
Trusted Provider In The Philippines Of Health Insurance With Investment Plan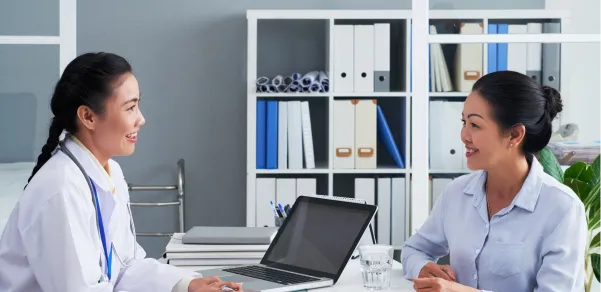 Stay afloat during medical emergencies with InLife's health insurance with investment component. We offer financial security so you can focus on your recovery.
Life is straightforward when you are physically and financially healthy. But what happens when you aren't? Health insurance companies in the Philippines are here to keep your mind, and your family's, at ease, in case those unexpected days come. For times when your health isn't at its best, InLife's health insurance plans can take care of you. Our plans include the best care possible should a critical illness strike, allowing you to focus on your recovery.
Benefit from a lifetime coverage that takes care of health-related expenses, as well as replenishes your funds through lost income replacement. With our plans, you get the flexibility to identify your preferred hospitalization coverage.

You can also grow your savings with InLife's health insurance with investment component. InLife provides range of health benefits by attaching health riders and allowing you to build on your current savings while also covering you against any medical-related expenses including medication, check-ups, and treatments. These special health insurance investment plans have a built-in VUL component that invests your money in different money market funds, stocks, and bonds so you can achieve your financial goals while ensuring you and your family are protected. While your money is busy growing through different investments, you still have easy access to it should you ever need to withdraw money for any medical-related costs.
Don't wait until your health starts to worsen before investing in health insurance plan. Learn more about InLife's health insurance plans today.
Talk to an InLife Financial Advisor
If you would like to speak with one of our financial advisors about the plan in greater detail, kindly fill out the information below.
Having Trouble Finding What You're Looking For?
InLife provides a variety of choices for assistance and support.