InLife receives its 18th LOMA Excellence in Education Award
April 18, 2023
InLife receives its 18th LOMA Excellence in Education Award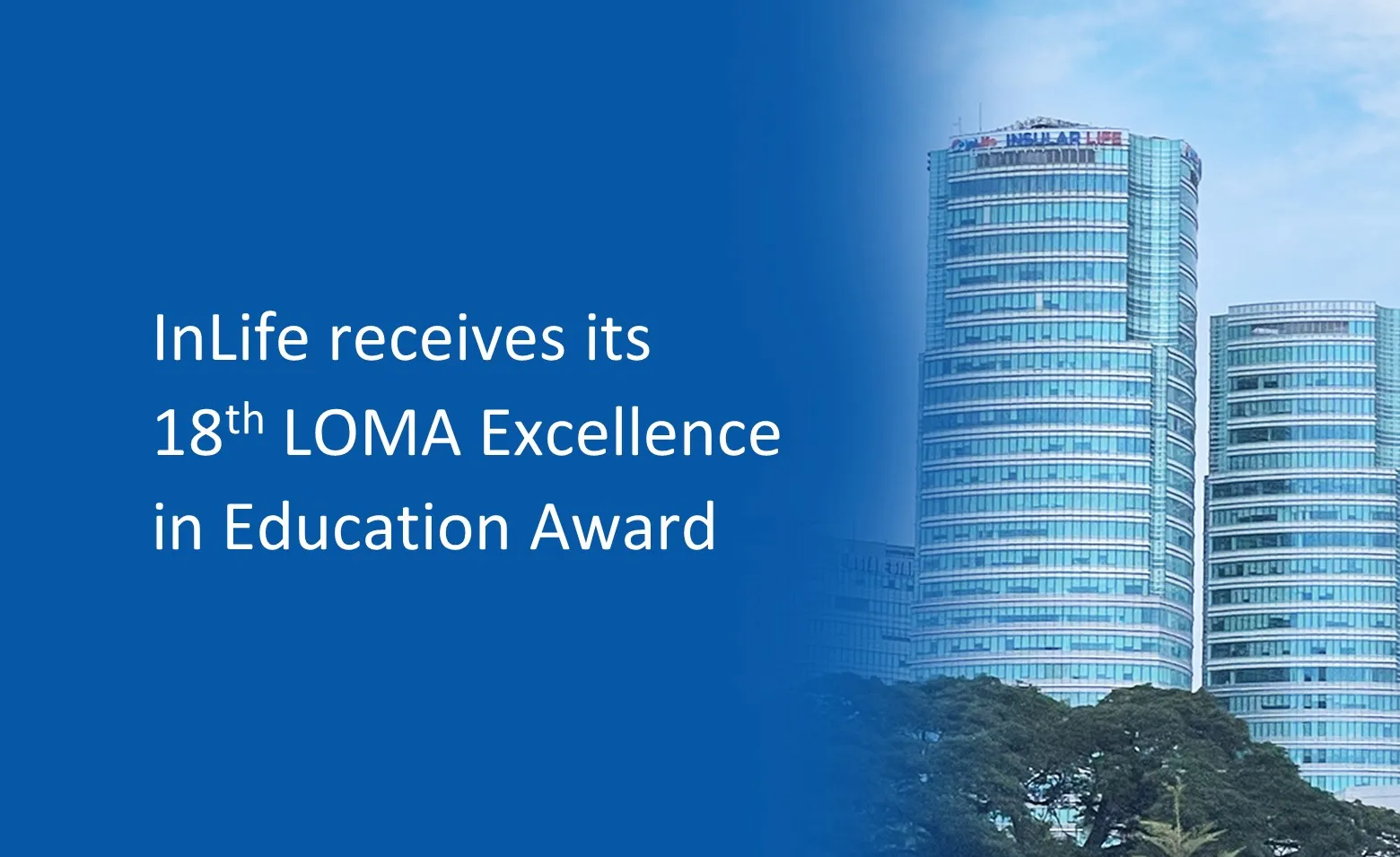 Insular Life (InLife) has received its 18th Life Office Management (LOMA) Excellence in Education Award for strongly promoting industry knowledge among its employees. The country's largest Filipino life insurance company recently topped the 2023 recipients of this award for talent development through LOMA's professional designation programs.
"InLife provides optimal learning and development opportunities to our employees so they can acquire and reinforce industry knowledge and skills, and in turn deliver competent service to our customers and stakeholders. InLife also supports industry-related professional education to help strengthen the industry," InLife President and CEO Raoul Antonio E. Littaua said. 
With 18 LOMA Excellence in Education Awards, InLife has received the most number of this industry recognition than any other life insurance company worldwide. From the roster of awardees since 2018, only two other companies based in the US and India followed InLife with their 14th and 11th recognition, respectively. 
InLife's latest LOMA Excellence in Education Award also positions the company among only 8% of the more than 800 LOMA member companies worldwide that qualified for the award this year. To qualify for the award, LOMA member-companies must achieve a high percentage of successful completion on all designation program courses in 2022, and at least 5% increase in course completion compared to 2021. InLife has been receiving this recognition since 1992.
Last year, 148 InLife employees passed their program courses. InLife currently has 38 Fellows from the Life Management Institute program (FLMI), a 10-course program that features management-oriented courses. The company also has three Fellows from the Secure Retirement Institute (FSRI), and 170 certificate holders from various management courses.
LOMA is an international trade association that offers learning and development to member companies to improve the management and operations of the insurance and financial services industry.
Other News & Press Releases