InLife recognizes young women achievers
March 29, 2023
InLife recognizes young women achievers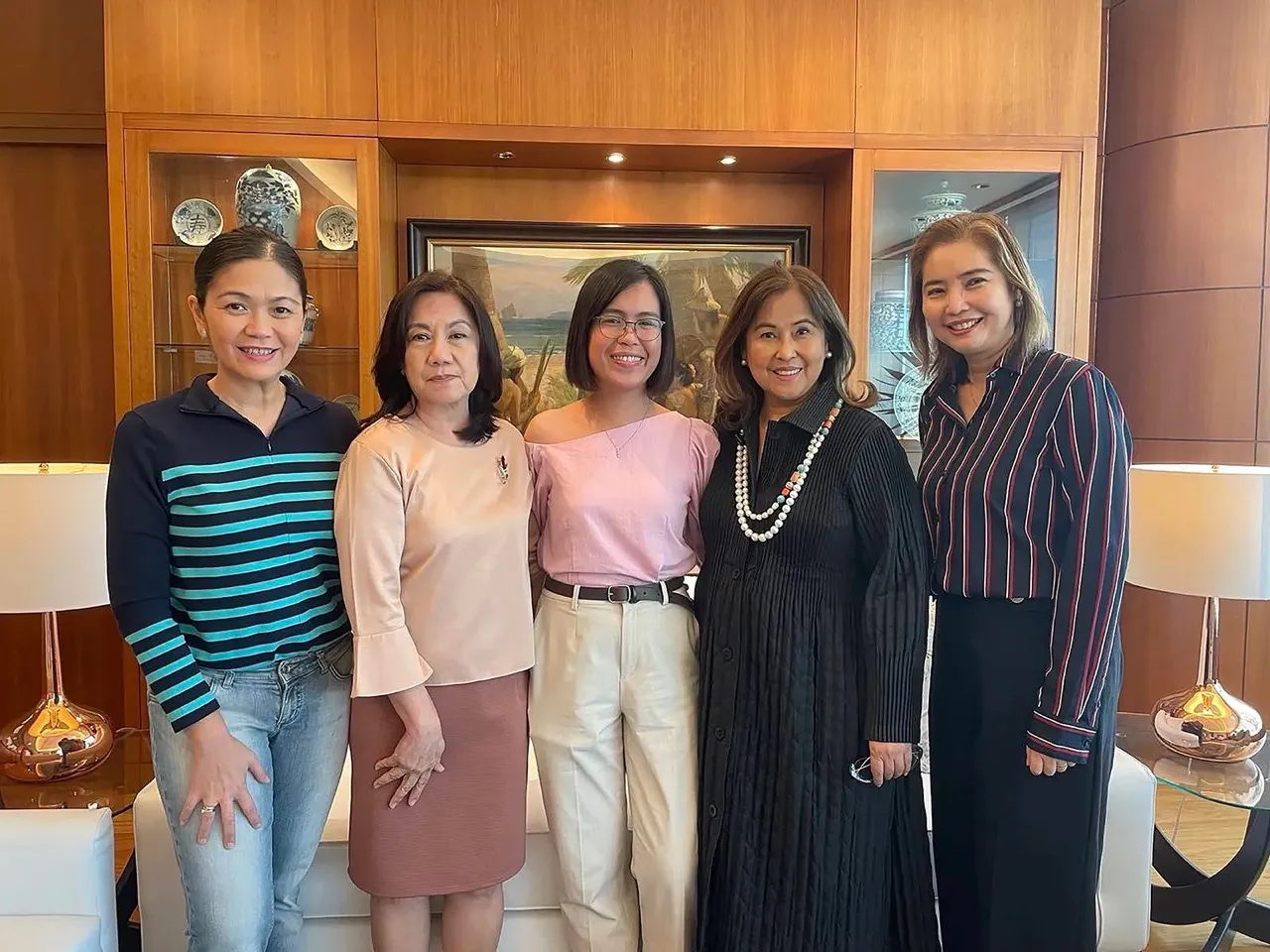 Insular Life (InLife) puts the spotlight on young Filipino women who have successfully led their organizations, advanced social causes, and inspired others to contribute to nation-building. 
Dalareich Polot leads the roster of InLife Young Sheroes Circle of Excellence Awardees 2022 for her purposeful mission of helping and educating cacao farmers in Bohol, and promoting Philippine chocolates in the global market. 
Polot's love for tableya goes back to her childhood as her mother Elsa used to make and sell tableya to help her husband Ricardo support their family. In 2014, she received a scholarship grant to study chocolate-making in Belgium from the world's top chocolate makers. When she returned to the country in 2015, Polot established Ginto Fine Chocolate Corp., a social enterprise crafting fine bean-to-bar chocolates from locally grown cacao trees. In 2017, she initiated Dalareich Chocolate House to showcase their production process and products, as well as conduct chocolate workshops for tourists visiting the famous Chocolate Hills in their province.  
Polot shared that the 2022 Goldman Sachs/Fortune Most Powerful Women Global Award she received was an unexpected blessing that empowered her to implement her biggest community project for cacao farmers.
"After typhoon Odette last December 2022, we had to start from zero. We did an inventory of cacao trees and after that, we work with the cooperative to provide fertilizers to the farmers and to employ them in their own farms. The cooperative conducts post-harvest and sells the wet beans to chocolate markers. If this project is successful, I can duplicate this project for many other farmers," Polot said.
Aside from helping the local chocolate industry position itself on the single origin, fine chocolate segment of the global chocolate market, the 35-year-old young Shero advocates women empowerment, social entrepreneurship, and sustainable community development.
"My advice to other young Filipinos is: look around you. If there is a problem in your community, there is no reason that you cannot help. We have a lot of challenges and questions. But if you have the heart to help, you can make things happen, of course with the grace of God. I believe that entrepreneurship is not just doing business, it is a mission," Polot said. 
"There may be struggles along the way and it would be easy to give up. You will question yourself – why am I doing this? I am not doing this just for myself or for my family. I wanted to help and create an impact. If we will not do this, who will? And we need to also inspire the next generation to do the same with love and compassion," she added.
Aside from Polot, eight young Filipino women achievers made it to the InLife Young Sheroes Circle of Excellence and consequently to the InLife Sheroes She Inspires Circle. They are Cindy Rose Burdette, CEO, Allcare Technologies Philippines, Inc.; Stephanie Tumampos, GeoData scientist and science communicator, Technical University of Munich; Shawntel Nicole Nieto, founder, One Cainta Food Program, president, Sustainable PH; Arizza Ann Nocum, co-founder and president, Kristyano Islam Peace Library, Inc.; Lou Sabrina Ongkiko, master teacher I, Culiat Elementary School; Diana Paguirigan, marketing and communications manager, Eastvantage; Romae Chanice Marquez-Peña, chief operating officer, Eduksine Co.; and Sharon Vaswani, CEO, PanOphthalmics Enterprise, chairwoman, Fortis Medi Pharmaceuticals, Inc.
Education for empowerment
For four InLife Young Shero awardees, education opens up opportunities for students and women, promotes peace, and supports independent filmmaking in the country. 
As a teacher, Lou Sabrina Ongkiko inspires a culture of excellence among her students. She goes beyond teaching in the classroom as she tutors nonreaders to become achievers, and creates a fun and safe learning space for children.
Stephanie Tumampos leads a discussion on science, careers and developments in "Down to Earth," a podcast for the Institute of Electrical and Electronics Engineers Geoscience and Remote Sensing Society. Her work with the society also enables her to advocate for Women Mentoring Women, a program supporting women mentorship in the industry which has now paired 30 scientists worldwide.
Through her non-profit organization Kristiyano-Islam Peace Library, Inc. or KRIS, Arizza Ann Nocum promotes peacebuilding initiatives through education. Since its inception in 2008, the organization has built libraries, provided scholarships, and organized events on peace education throughout the country. 
Romae Chanice Marquez-Peña is the COO of EdukSine, the only streaming platform in the country that caters to independent films.
Social service, enterprise training and development
Two InLife Young Sheroes capitalized on their networks to help communities and small businesses, while two others focused on their respective companies.
Shawntel Nicole Nieto's humble family initiative to give out food aid to communities in Cainta during the onset of the lockdown in March 2020 has received generous support from a strong network of individual and corporate donors. The social service arm has distributed over ₱50 million worth of food, hygiene kits, scooters, tents, and other needs to half a million people in Luzon and Visayas. 
Sharon Vaswani established a platform for eye care practitioners nationwide to source their ophthalmic needs. She is also actively involved in the Federation of Indian Chambers of Commerce where she led the life-saving project for children with biliary atresia, and the Indian Women in Enterprise where she implemented initiatives such as the five-month Tech2Transform program that digitally trained 27 women-led micro, small and medium enterprises. 
Cindy Rose Burdette laid the groundwork for ALLCARE, the world's first and only membership-based benefits marketplace for freelance workers; and BT Partners, a management consulting firm focused on enterprise sales development and demand generation.
Diana Paguirigan pioneered the Customer Experience Journey sessions for a pioneering business process outsourcing company Eastvantage.
In honoring young women achievers, InLife through its InLife Sheroes Advocacy and Movement inspires Filipinos to do good for others and contribute to the country.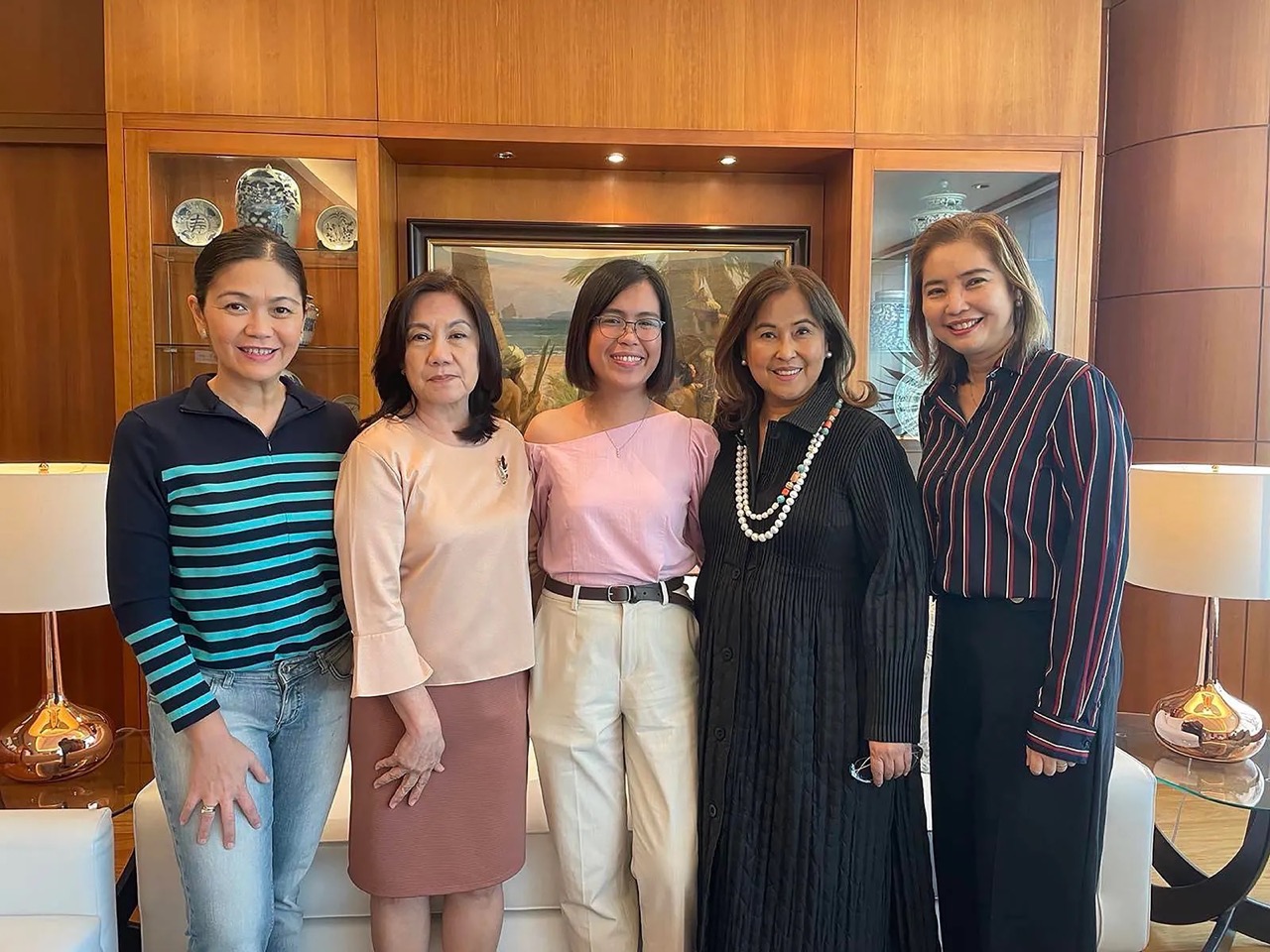 InLife Young Shero awardee Dalareich Polot (center) meets InLife executives (from left) Chief Marketing Officer Gae Martinez, Insular Foundation Executive Director Ana Soriano, Executive Chairperson Nina Aguas, and InLife Sheroes Program Manager Joy Gonzales.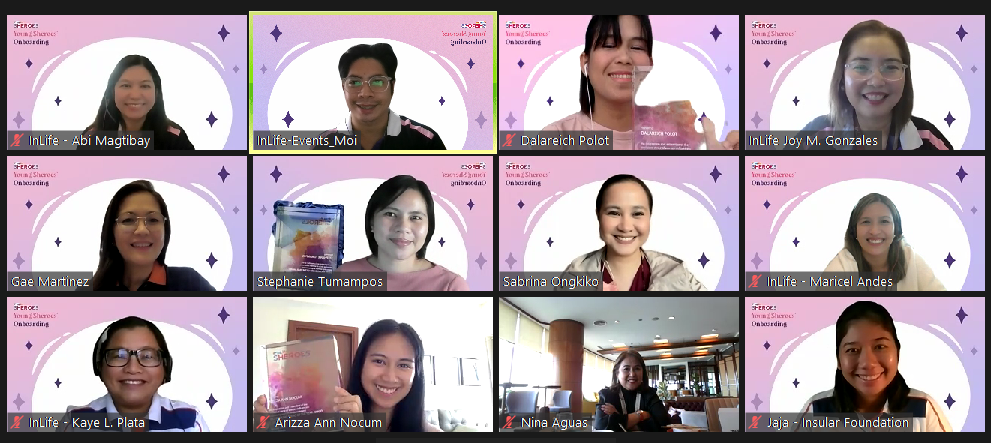 InLife Young Shero awardees Dalareich Polot. Stephanie Tumampos, Lou Sabrina Ongkiko and Arizza Ann Nocum grace the online InLife Sheros Onboarding event.
Other News & Press Releases