InLife Sheroes #InAko campaign wins three Canopus Awards in the 2022 Vega Digital Awards
January 24, 2023
InLife Sheroes #InAko campaign wins three Canopus Awards in the 2022 Vega Digital Awards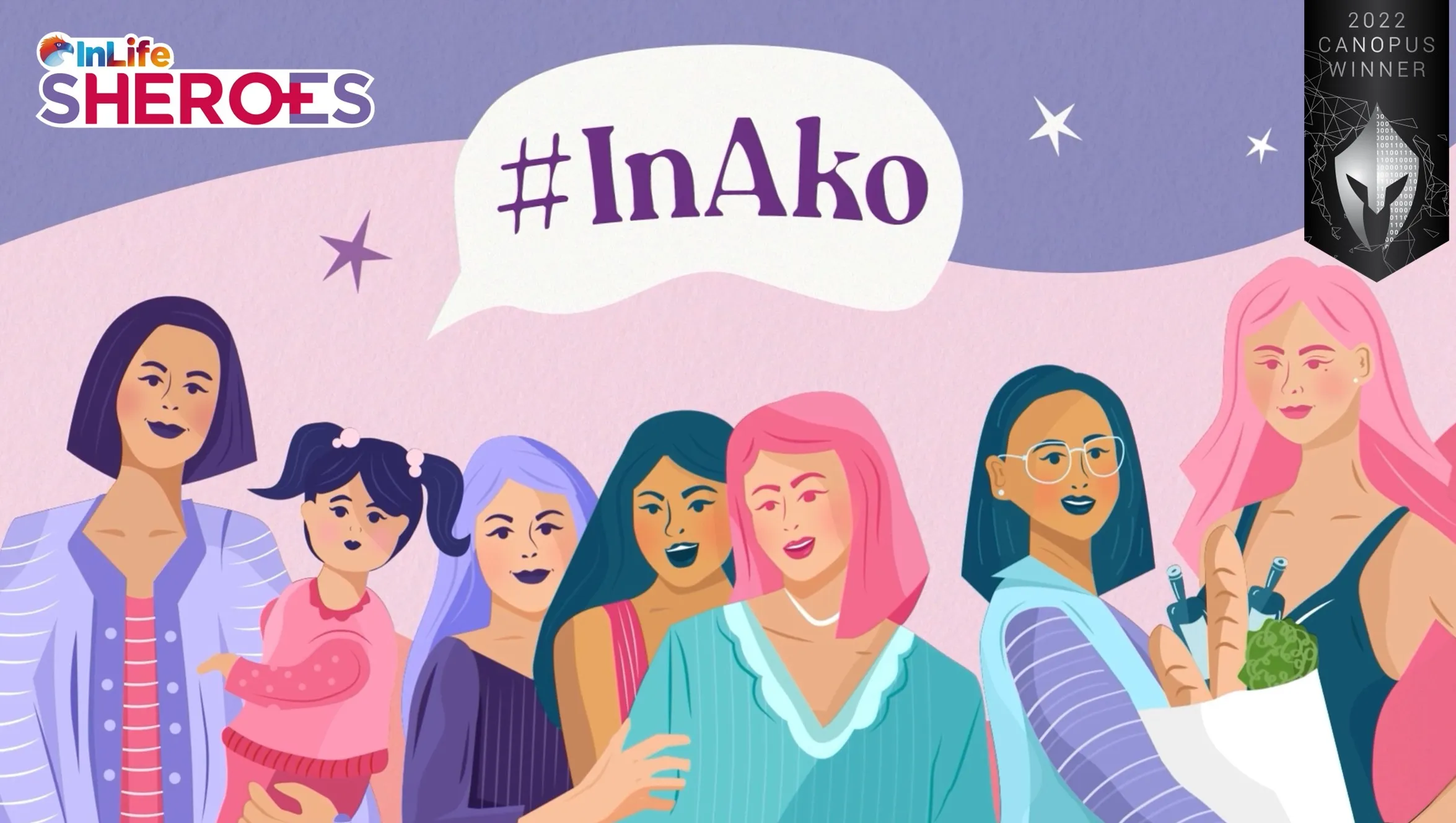 Insular Life's (InLife) digital campaign that challenges the Filipino women to be more financially responsible won three Canopus (Platinum) Awards in the Vega Digital Awards 2022. 
The InLife Sheroes Advocacy and Movement's #InAko campaign walked away victorious with top awards in the following Digital Marketing Campaign Categories: Social Campaign, Cause-Related Campaign and Marketing Effectiveness.
"InLife contributes to nation-building and women empowerment through our InLife Sheroes Advocacy and Movement. We partnered with The Sven Group to create the InLife Sheroes' #InAko campaign which challenges the Filipino women to better understand their financial capacity, take charge of their lives, and succeed," InLife's Chief Marketing Officer Gae L. Martinez said. 
"We are thankful to Vega Digital Awards for recognizing the social cause and effectivity of our #InAko campaign. These awards will continue to inspire InLife to serve women from all walks of life so they can attain financial success and fulfill their dreams. When she wins, the nation wins," she added.
The Vega Digital Awards puts the spotlight on local and international digital content creators of various works such as advertising, design, interactive content, mobile apps, web design, and audio video productions.
As a social and cause-related campaign, the InLife Sheroes #InAko challenged Filipinas to say #InAko and be more financially responsible. "In ako" means I'm in. Additionally, "inako" means taking responsibility by emphatically speaking about real-life struggles; teaching all to empower them to be smart about money; enabling every Filipina to secure their future with the right plans; and advocating financial empowerment.
The InLife Sheroes #InAko campaign has effectively enabled mothers, wives, celebrities, entrepreneurs and artists to speak up about their struggles. The campaign has recorded 13.6 million engagements, exceeding its 12 million reach and multiplying its target five times. More than 4 million Filipinas sang along to the #InAko music video, and more than 300,000 watched the livestream event.
Since its inception in 2019, the InLife Sheroes has reached more than 7.6 million Filipinos through its focus areas of financial education, health and wellness, women-specific solutions, and access to business and social networks. Recently, InLife Sheroes received the 2nd Runner-Up award in the Community Engagement and Partnerships Category of the 2022 Regional Asia-Pacific Women's Empowerment Principles (WEPs) Awards after being awarded as the Philippine Champion in the same category. 
Other News & Press Releases