InLife introduces the first Diabetes Coverage Riders
June 26, 2023
InLife introduces the first Diabetes Coverage Riders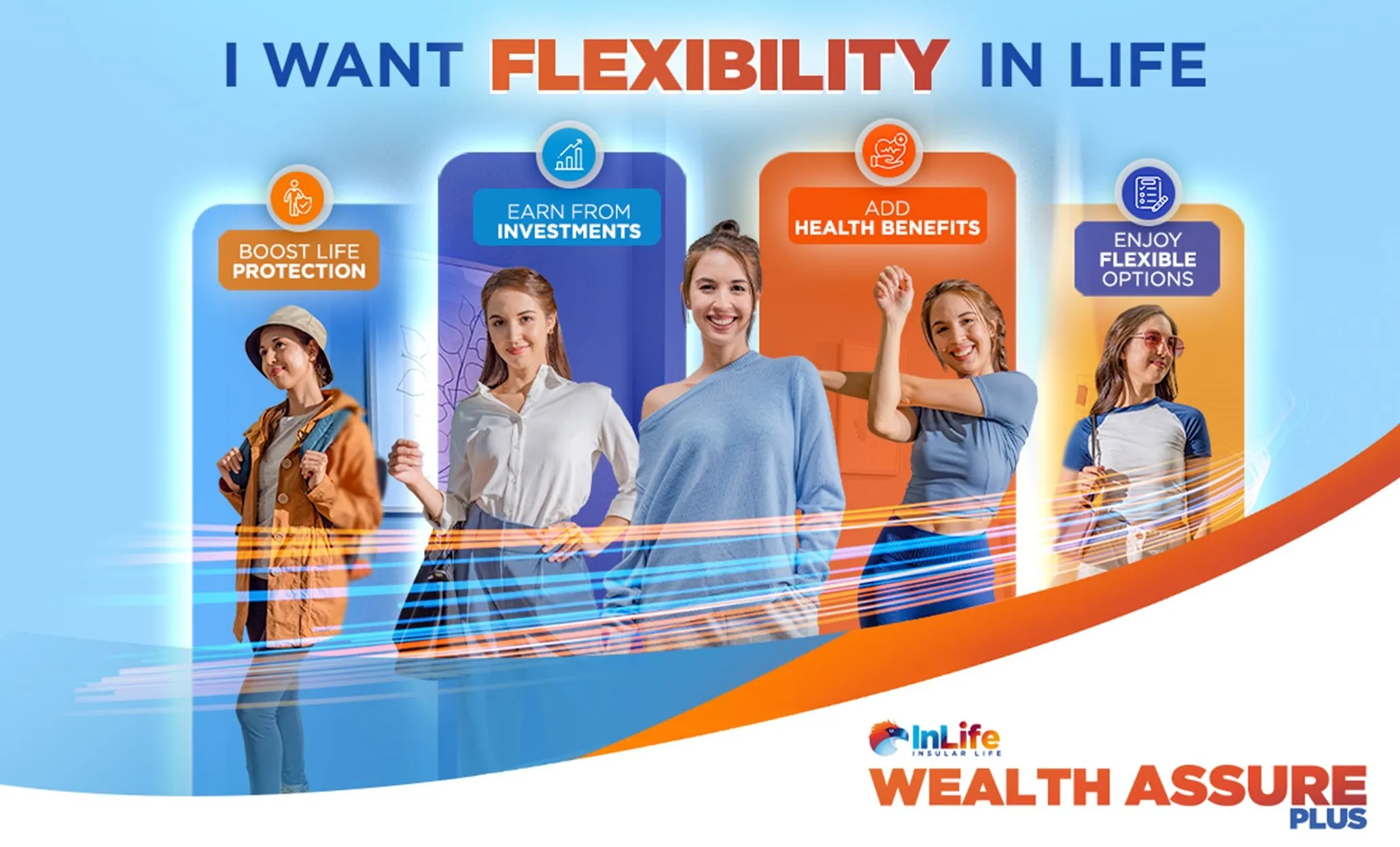 To expand the medical benefits for its policyholders, Insular Life's (InLife) customizable life insurance with investment plan may now include riders for diabetes care and hospitalization allowance. 
InLife's Wealth Assure Plus may be attached with three optional riders to cover diabetes and hospitalization. 
"Diabetes, a leading cause of death in the country, impacts both physical and financial health. It affects not just the people diagnosed with it but also their families. This is why InLife deemed it necessary to offer an optional Diabetes rider in Wealth Assure Plus, our insurance product that lets people take control of their financial journey and address their immediate priorities," said Gae L. Martinez, InLife's Chief Marketing Officer.  
For people with managed Type 2 Diabetes Mellitus, the Diabetes Coverage Rider provides a lump sum cash benefit of up to a maximum of PhP2.5 million. This benefit is payable on the 31st day from the diagnosis of any covered complications from Diabetes.
The Future Diabetes Endorsement Rider, on the other hand, may be attached to the Critical Illness Rider that provides supplemental lump sum cash benefit of as much as 1 million if the insured is diagnosed with the occurrence of Insulin treatment for Type 2 Diabetes Mellitus.
"As part of our consistent focus on the needs of our customers, InLife introduces the Diabetes Coverage and Future Diabetes Endorsement riders which are unique in the market. Through these riders, we are able to provide protection to our policyholders with these health conditions that are typically excluded in coverage," Martinez said. 
The Hospitalization Allowance Rider, meanwhile, provides policyholders with daily cash benefit of up to PhP15,000 for confinement due to sickness or injury, for a maximum of 150 days per policy year. 
Introduced last year, InLife's Wealth Assure Plus offers increased protection benefits equivalent to a minimum of ten times the regular annual premium or its fund value, whichever is higher. The product has an investment component to help policyholders maximize their potential earnings as funds can grow faster because of its low insurance cost and exposure to local and global equity markets. 
"Wealth Assure Plus is a life insurance product that policyholders can customize throughout their lifetime. Apart from the new riders we introduced this year, it also has optional riders for renewable term insurance, critical illness, accidental death benefit, and waiver of premium because of disability or death," Martinez said.
To learn more about InLife's Wealth Assure Plus, visit www.insularlife.com.ph/wealth-assure-plus.
Other News & Press Releases