InLife Sheroes marks fourth anniversary with stories of hope and healing
March 29, 2023
InLife Sheroes marks fourth anniversary with stories of hope and healing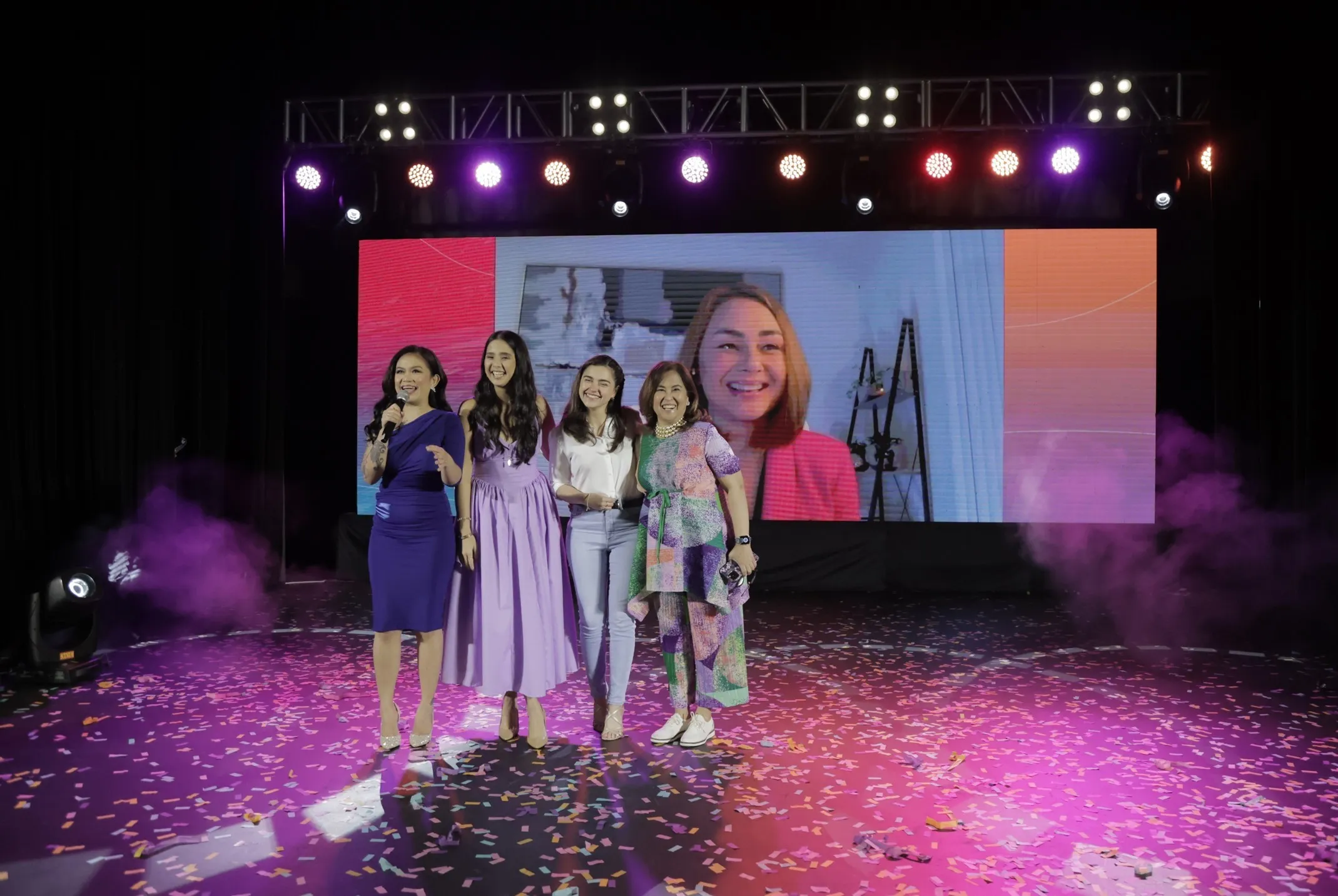 Insular Life's (InLife) successful women empowerment program recently celebrated its fourth anniversary and gathered three women to share their stories of struggles and successes. 
With the theme "Celebrating Women Who Tell Our Stories," the InLife Sheroes Advocacy and Movement's event featured Jana Berenguer, Donita Rose, and Maxene Magalona as guests in a panel discussion moderated by actress-singer-host Tuesday Vargas. 
After sharing their experiences and the lessons learned from heartbreaking circumstances, InLife Executive Chairperson Nina Aguas said the guest panelists fit the definition of a Shero.
"In their imperfections, they found their peace and ways to move on. We don't live in a perfect world, so we do the best we can in the situation that we're faced with. The moment you say total acceptance of what's going through and what's happening to you, there is freedom. And with freedom, there is growth," said Aguas, who also joined the panel and shared her own experiences and insights.
Facing life's challenges while helping others 
Berenguer is a single mother and entrepreneur who relates the challenges she faces in raising her son, Alonzo who has been diagnosed with cerebral palsy.
"As a single mom, you need to know your priorities. You need to know how to time-manage yourself, kahit two to three hours lang ang tulog mo. Basta I get things done for my son, that's good enough for me," she said.
Berenguer pointed out that acceptance is the first step when it comes to facing the challenges of having a special child or loved one. She said that without acceptance, one cannot go through everything that needs to be done every day. She added that setting a goal or motivation is also important.
Despite her struggles, the 29-year-old mom still finds the time to help others. She allocates 10 percent of her businesses' profits to help other kids. She would pay for their children's therapy and buy strollers or milk. She shared that her lifelong dream is to build a therapy center for children.
"I realized that God gave me Alonzo because kaya ko. I was chosen to take care of this child because He knows kakayanin ko lahat ng challenges," she said.
Moving on from a heartbreak 
In 2016, Donita Rose discovered that her then husband was having an affair. "What broke my heart was when my son said, 'Lord, why are you allowing this to happen?," she said, sharing that there was a point in her life when she felt that she was a failure as a woman, a wife, and a mother.
Through therapy and counselling, the former actress-turned-chef was able to bounce back. She found herself and became whole again. She has also found a new love.
"I've learned a lot from my mistakes. Lahat ng masamang nangyari sa akin, naging mabuti para sa akin. I've become a better person, mas na-appreciate ko ang buhay," she said.
She also realized the importance of preparing children for life's challenges.
"What we do is we encourage our children to build up their confidence…but more than that, we prepare our children for the bad things in life because that's what develops their character. 'Yan yung importante sa akin. Yes, I love to encourage my son, but I also tell him, you know what, this is how you deal with problems. One of the greatest challenges that he has had was accepting that mom and dad are not together anymore and to love us equally and not to resent us for our mistakes," she shared.
Dealing with pain and finding the time to heal
Magalona seemed to have the perfect marriage so many were surprised when she announced her separation from her ex-husband.
"I am here to remind everyone that even if things look great on the outside, even if things look perfect, no matter how you try to make everything look perfect, if internally we are not dealing with what needs to be dealt with, it will naturally crumble and dissolve. We need to work on things from the inside-out," the actress and yoga and meditation instructor said.
She stressed that people should not forget that what matters most is what's underneath. When what is inside is working and healthy, the outside will naturally follow.
Magalona also pointed out that as a natural part of life, pain makes life rich and makes people appreciate the good things more. She encouraged people to use what they are going through as fuel to become a better and stronger version of themselves.
"That's why it's very important for us to have a deep connection to God and a deep connection to ourselves, so that when things in the outer world, when problems and challenges arise in the world, we will know what to do," she said.
What is a Shero?
The guests also shared their definition of a Shero. 
For Berenguer, a Shero cares, loves, and helps other people in their own way. For Donita Rose, a Shero is prepared for whatever things come her way. For Magalona, a Shero is not afraid to be her true, authentic self and does the inner work daily to heal and clear her energy.
Aguas, for her part, defined a Shero as someone who wakes up every morning with a grateful heart, and is loving and kind to everyone even he or she seems hard to love.
InLife Sheroes was born out of the need to empower women. The idea of creating the advocacy program took root when Aguas joined the Gender and Diversity Board of the World Bank. 
InLife Sheroes amplifies InLife's mission to provide "A Lifetime for Good" through women empowerment. InLife Sheroes has engaged millions of Filipinos through its programs and events on financial literacy, health and wellness, women-specific solutions, and connections to business, social networks.   
Learn more about the InLife Sheroes advocacy and movement and be inspired to be a Shero.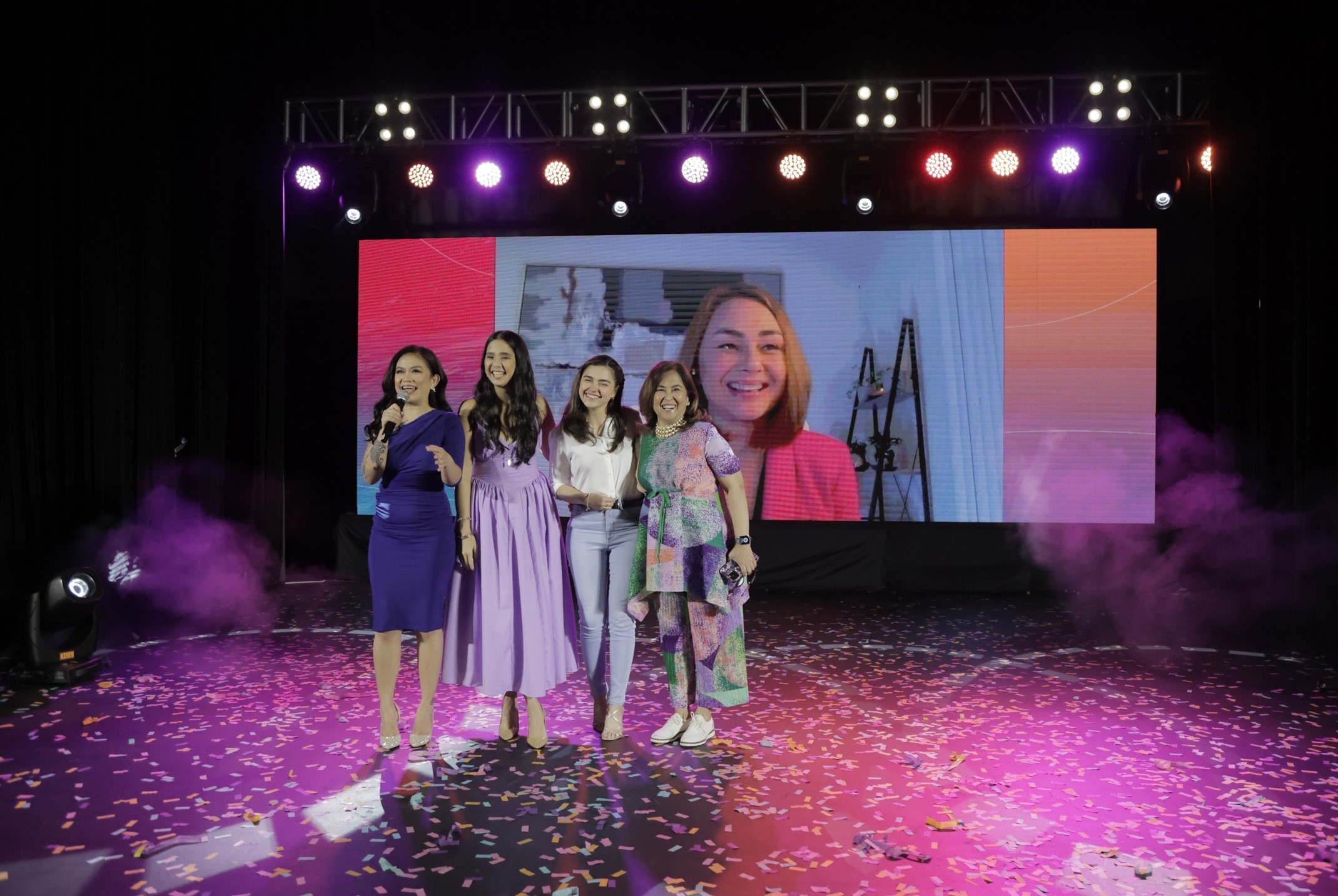 The InLife Sheroes Advocacy and Movement featured Maxene Magalona (second from left), Jana Berenguer (third from left), and Donita Rose (on screen) as guests, alongside InLife Executive Chairperson Nina Aguas (rightmost). The panel discussion was moderated by actress-singer-host Tuesday Vargas (leftmost).

Other News & Press Releases