A Guide to Who Needs Life Insurance
How to Know If You Need Life Insurance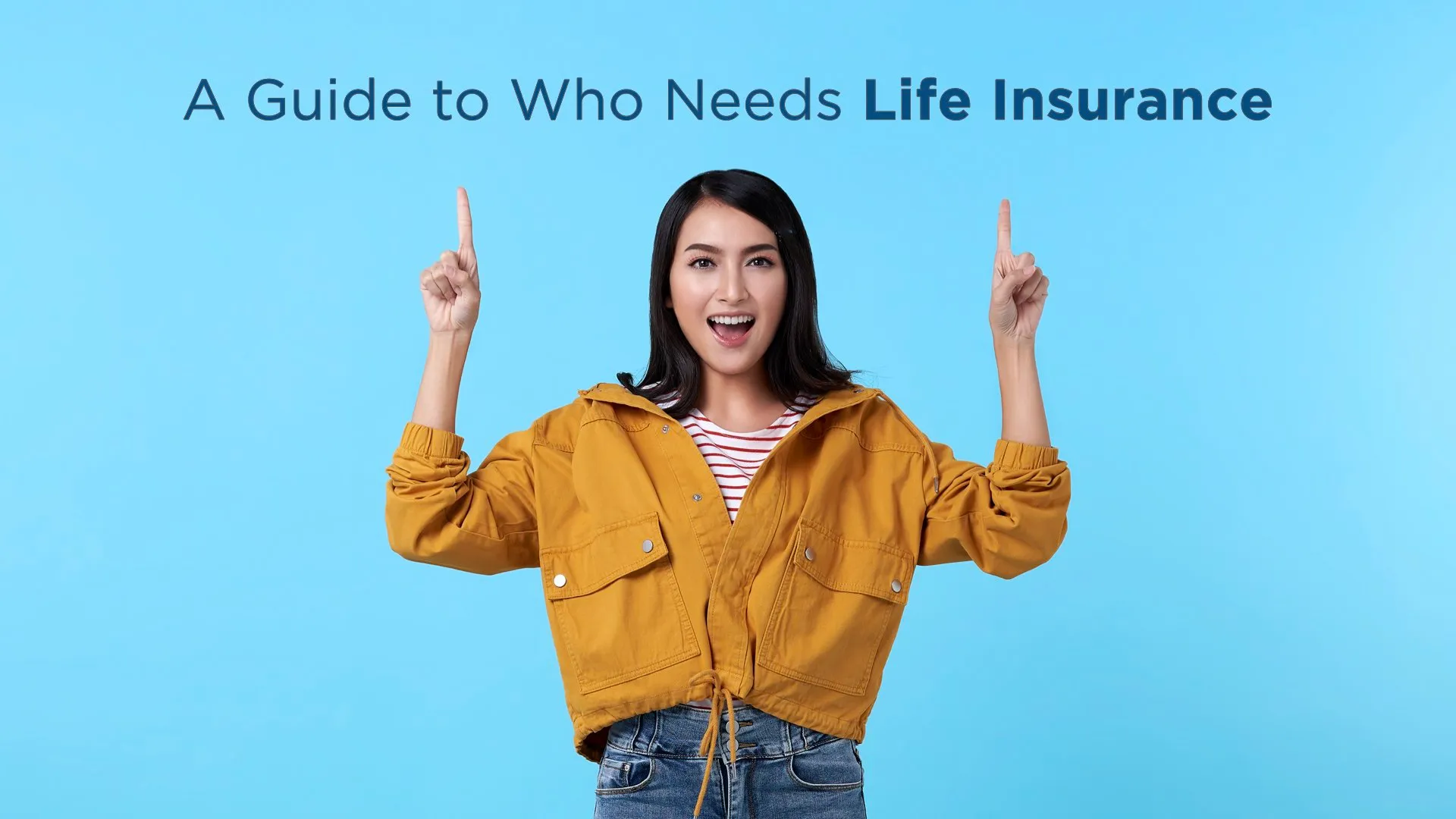 The harsh reality is: the current economic crisis has been tougher for the whole world than it has in recent years. Because of the COVID-19 pandemic, the entire world has been plunged into a global recession, and many people all over the world are now more than ever realizing the importance of having insurance for when the unexpected happens. If you're still on the fence about investing in bancassurance, here's how you can tell if you need it.
Why do I need life insurance?
Life insurance helps protect your loved ones in case something unfortunate happens to you. This could be in the form of protecting them from possibly incurring any debt upon your passing (or if you encounter a debilitating accident or disease), allows them to have a bright future even without you around, and gives you and your family peace of mind knowing that everything will be taken care of if something happens to you.
What does life insurance cover?
The most obvious thing life insurance covers is the end-of-life costs, that is, the funeral costs and burial arrangements. These can easily burn a hole in your bank accounts in the hundreds of thousands, and can even go up in the millions if you count hospitalization. Life insurance can also help your loved ones cover day-to-day expenses, after your passing. It can also protect your loved ones from any debt you may have incurred during your life, such as in unpaid credit card bills, car loans, personal loans, etc. Your life insurance payout will provide them with the money they will need to make these payments without putting a strain on their finances.
So… who needs life insurance?
In a nutshell, you'll want to invest in life insurance if you have anyone who depends on you financially. This could be a spouse, children, nieces or nephews, siblings, or your parents. Life insurance gives your loved ones a safety net and protects them from the financial impact your death may cause them.
If you're young and single, with little to no debts, chances are, you won't be needing life insurance just yet. Keep in mind, however, that this changes if you have zero to hardly any savings, and that your untimely passing could result to becoming a financial burden on your loved ones. Then you definitely want to invest in life insurance. Life insurance gets more expensive with each year you get older, though, so it's still best to invest in it as soon as you are able to.
Again, at the end of the day, life insurance is about sparing the people you leave behind from the financial burden your death may cause them. So, when considering life insurance, always ask yourself: will my death be a financial burden to anyone? Or can my existing savings pay for everything?
What are the options of life insurance?
InLife offers different kinds of personal life insurance options that can help you save.
• Wealth Assure helps you grow your wealth to sustain your lifestyle. It provides you with flexible terms, and is offered for individuals from ages 18 – 70.
• Wealth Assure Education allows you to grow your funds so you can afford your child's dreams and ambitions. It starts for individuals at least 15 days old, and gives you flexible terms.
• Wealth Assure Retirement helps you build a sizeable retirement fund, so you can enjoy your sunset years. It's recommended for individuals up to 50 years old, and offers flexible terms.
• Wealth Secure lets you jumpstart your financial plan to prepare for your future financial needs. Offered to individuals from 0 – 60 years of age, it gives you flexible terms as well.
• Wealth Secure Education helps you save for your child's education. It starts for individuals at least 15 days old, and gives you flexible terms.
• Wealth Secure Retirement helps you jumpstart your retirement fund. It's recommended for individuals up to 50 years old, and offers flexible terms.
Bottom line
The "perfect" time to invest in life insurance will boil down to your needs, who your dependents are, what your budget is, and how much they will potentially need if you pass away. At the end of the day, it's always better to be prepared should those rainy days come.