Education: A Must-Have Investment to Save Up For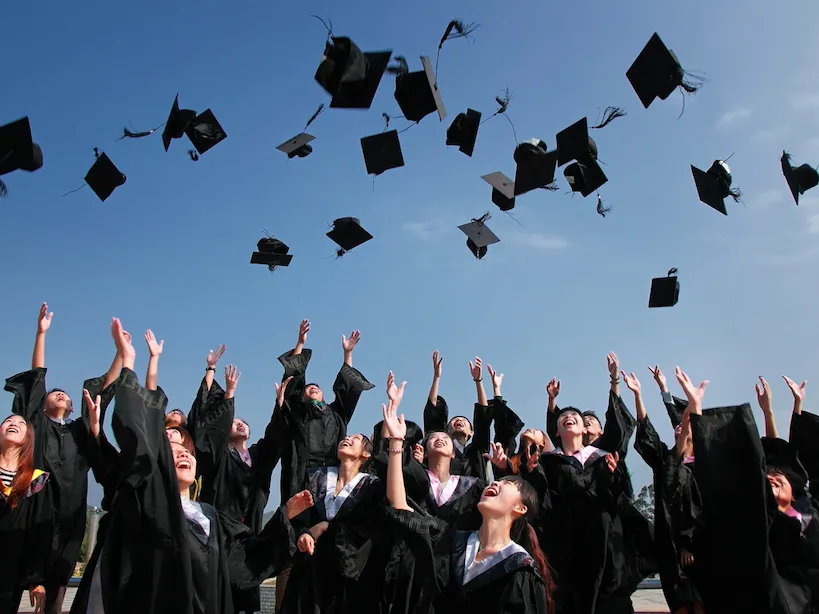 As a parent, you want the best education for your child. However, the rising cost of schooling, especially at the college level, makes it hard to save for the school and the course they want. You may end up either transferring them multiple times to make ends meet or admitting that you can't afford tuition for their dream university. 
If you want to help your child achieve their educational goals, you need to come up with a good savings strategy and make a few adjustments to your lifestyle.
Better Education, Higher Pay
Education is the key to a satisfying job, more income, and a better lifestyle, according to a recent survey by Nielsen. It asked more than 29,000 people from 58 different countries about how education affects their jobs and income. About 75% of them agreed that receiving higher education leads to better employment. Around 72% of the respondents also believe that better access to education leads to higher salaries. 
Filipino parents share the same sentiments. A 2017 Youth Education Investment and Labor Market Outcomes Survey found that Filipino families want their kids to take up college, as they believe this
leads to higher-paying jobs
. 
A Higher Degree of Happiness
While Pinoys are generally happy with their lives, degree-holders may be happier. According to a recent life satisfaction survey by the Social Weather Station,
college graduates have the highest happiness score
in the Philippines, with 56%. So, if you want your children to be financially secure and have comfortable lives in the future, you should do what you can to help them earn a degree.  
Despite the importance of university education to a person's finances and happiness, it's often difficult for most Filipinos to get a good education. Over 39 million people in the country, aged six to 24 years old, are out of school, a 2016 annual poverty indicators survey found. About 20% of them said that they don't attend school because it's too expensive. Education, especially at the college level, continues to be more costly in the Philippines. The Commission on Higher Education recently reported that the average tuition increase for universities and colleges is about
7% a year
. If your kid is still in elementary or hasn't started school yet, imagine how much you have to pay to put them through college! 
Your child's education is a significant investment in your kid's future. However, it's also very expensive to finance. As such, you need to have a stable source of income and savings to keep up with the rising tuition costs. Here are ways to
keep your kid's education funds consistent. 
Sit down with your child and ask them about the career they want to have in the future. If they're old enough to pick a university, ask them about it. Check the current tuition fees of your prospective schools online. If you're aiming to get your child in one of the top three institutions, here are their annual tuition ranges, according to online college directory Find University:
1.

University of the Philippines

– Diliman: P40,000 to 50,000
2.

Ateneo de Manila University

: P160,000 to 180,000
3.

De La Salle University – Manila

: P205,000 to 225,000
You may also call up the college's office to find out the annual tuition for the course your kid wants.
Once you have a concrete value, figure out how many years your kid's chosen program will last. Some schools may have three to four semesters per year, which may shorten your child's stay in college. There are also courses like B.S. Architecture that will take five years to complete instead of the usual four. 
Next, count the years until your child reaches college. Write all the values down on a piece of paper. Use a
future value calculator
to compute what you have to pay for college yearly – with the 7% annual tuition increase. Input 7 for the interest rate, add the number of years before college as the time, and the present tuition value. 
For the consecutive years, just add one to the number of periods. Repeat the process until you have four to five years-worth of tuition values. Add them up, and the sum will be what you should expect to pay for your kid's whole university stint. 
Now that you have a target amount to save for, it's time to look for ways to hit it. Take every raise and promotion as a chance to save more cash. Get a side hustle to add to your funds. If you want a surefire and secure way to save, get education insurance. What's great about education plans, like our Wealth Secure and Wealth Assure packages, is that they are investment-linked. This allows you to grow the money you put in, and ultimately accelerate your savings. Plus, you can add accident and accidental death riders to your plan so that your kid still gets enough money for education in case something happens to you. 
If you want to give your child a financially-stable and comfortable life, you need to provide all the support you can to get them through school. But school tuition fee hikes seem to have no signs of stopping anytime soon. Do your best to predict how much you need to pay and make realistic steps to save, like starting up a small business or opting for an education plan. The effort and money you invest every month will all be worth it once you see you finally see your child receive their diploma. 
Get a Reliable Education Insurance Plan 
When it comes to planning your child's education savings, you should only trust an experienced insurer to help you out. Here at Insular Life, we have over 100 years of experience helping Filipinos become
MAPERAAN
through savings, investments,
retirement
, and financial protection. MAPERAAN is one of our programs that helps Filipinos learn about saving and investing their money wisely. Count on us to help you make the most of your education plan and get your child the financial support they need to finish their studies.