How to Build Strong Group Insurance Benefits for Startups of All Sizes
What to Know About Group Insurance for Startups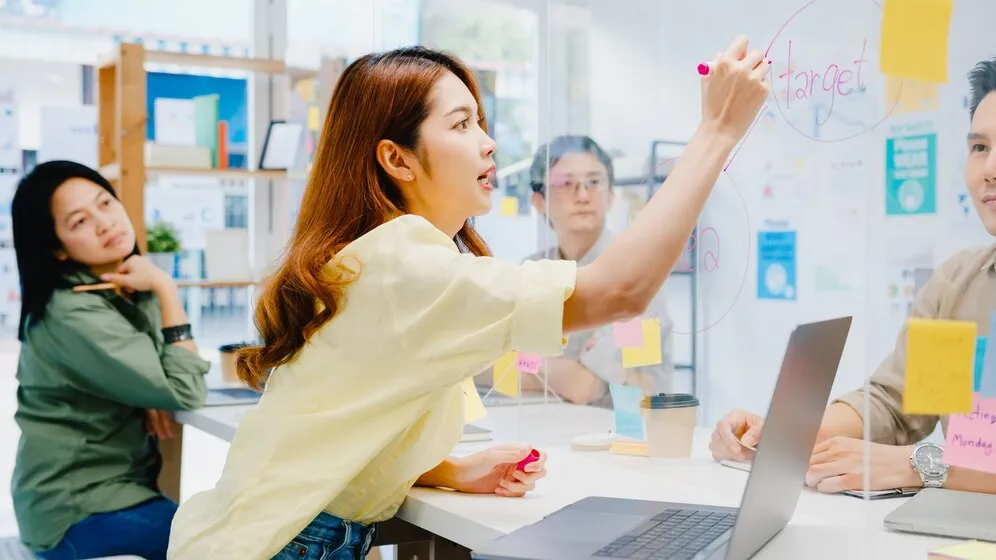 How to Build Strong Group Insurance Benefits for Startups of All Sizes
As a startup entrepreneur, you might have numerous priorities such as funding, hiring top talent, developing new products, and more. One aspect you should not overlook is group insurance benefits for your employees. A solid employee benefits package goes a long way in attracting and retaining the best talents for a startup. Not only will it keep your staff happy and loyal, but it can also help you save costs on employee turnover.
In this blog, we will explore more about group life insurance and how you can build strong group insurance benefits for your startup.
What is Group Insurance?
Group insurance is a valuable health and life insurance product that employers can offer to provide extensive coverage for their employees. With this type of policy, firms can ensure comprehensive protection at more affordable costs compared to individual plans, benefiting both employers and employees.
Why Should Startups Get Group Insurance
A well-designed group insurance plan can encompass various aspects of healthcare, including medical care, disability coverage, and hospitalization expenses. Additionally, it can provide financial support in unfortunate events such as death or dismemberment. By offering such comprehensive coverage, employers demonstrate their commitment to the well-being and security of their workforce, fostering a positive and supportive work environment.
Offering group insurance is an effective way of attracting and retaining the best talents. Offering a comprehensive insurance package is one of the signs a company values its employees and serves as a huge factor in helping employees decide to stay or leave an organization. Group insurance also helps employers reduce costs associated with high turnover rates by keeping your staff happy and motivated. 
Besides, it also encourages employees to take care of their health and wellness. Having a comprehensive benefits package in place can provide peace of mind for your staff, allowing them to focus on their work without having to worry about their financial well-being.
How to Build Strong Group Insurance Benefits for Startups
When selecting a group insurance plan for your startup, there are a few factors you need to consider before making your decision. 
Understand Your Demography
The first step to building robust employee insurance benefits is to understand your employees' demographic characteristics and needs. What is the average age of your employees? Are most of them single or married with kids? What health conditions are most common among them? By understanding these factors, you can tailor your benefits packages to the needs of your employees.
Research Healthcare Provider
When choosing healthcare plans for your employees, make sure you research various healthcare providers and learn about their coverage, pricing, and additional benefits. You can work with an insurance broker who has experience working with startups to choose the best options that suit your company's needs.
Provide Customized Options
Once you have a good understanding of your employees' demographic and healthcare needs, you can develop customized group insurance plans that cater to their needs. These could include insurance products such as dental, vision, short-term and long-term disability, life insurance, and personal wellness programs.
Consistent Communication
As with any employee benefits package, you must communicate effectively with your employees about their choices in coverage and any updates or changes to their plans. Consistent communication with your employees about their benefits ensures that they understand what they are entitled to and feel confident that their employer is looking out for them.
Monitor and Improve Your Plans
Employee benefits are not stagnant and need to be monitored periodically to be effective. You should continually assess your benefits plans, look out for feedback from employees, and stay informed on industry trends to make necessary changes to your benefits package.
Things to Consider for Startups When Getting Group Insurance
When getting group insurance for your startup, it is important to ensure that the coverage you are getting meets both your needs and those of your employees. Here are some key points to consider when selecting an insurance plan:
Costs - Understand the total costs associated with the policy, including premiums, deductibles, co-pays, etc. 

Coverage -Make sure the coverage provided meets your business needs and those of your employees.

Flexibility - Consider whether the policy offers flexibility in terms of adding or removing coverage options as needed. 

Claims Processing - Research how quickly claims are processed and if there is any potential for claims being rejected or delayed. 

Service Quality - Look into customer service ratings and reviews- Wellness Programs - Consider if the policy includes any wellness programs such as discounts on gym memberships, nutrition counseling, and more. 
By taking all these factors into consideration, you can build a powerful group insurance plan for your startup that offers comprehensive coverage to your employees while keeping costs under control. 
Offering group insurance is an important step in building a successful, happy team for your startup. With the right plan in place, you can provide comprehensive coverage to your employees while helping them save costs and stay motivated.  And with an effective communication strategy in place, you will be able to ensure that everyone is on the same page when it comes to their benefits package. So, don't hesitate and start building a robust group insurance plan for your startup today! 
InLife is a group insurance provider that offers comprehensive coverage for startups. Our plans are designed to meet the specific needs of businesses and can be tailored to fit any budget or set of employee requirements. We have built our reputation on customer satisfaction, with fast claims processing, low premiums, and knowledgeable customer service professionals available 24/7. 
We understand that every business has unique needs and that's why we offer personalized customer service to help you pick the right plan for your business. So, if you're looking for group insurance in the Philippines for your startup, look no further than InLife!  With our comprehensive coverage plans, fast claims processing, and unbeatable customer service, we can get you the coverage you need without breaking the bank. Contact us today to learn more about how we can help you build the perfect group insurance plan for your startup!