The Importance Having a Savings Account with Your Life Insurance Plan
The Importance Having a Savings Account with Your Life Insurance Plan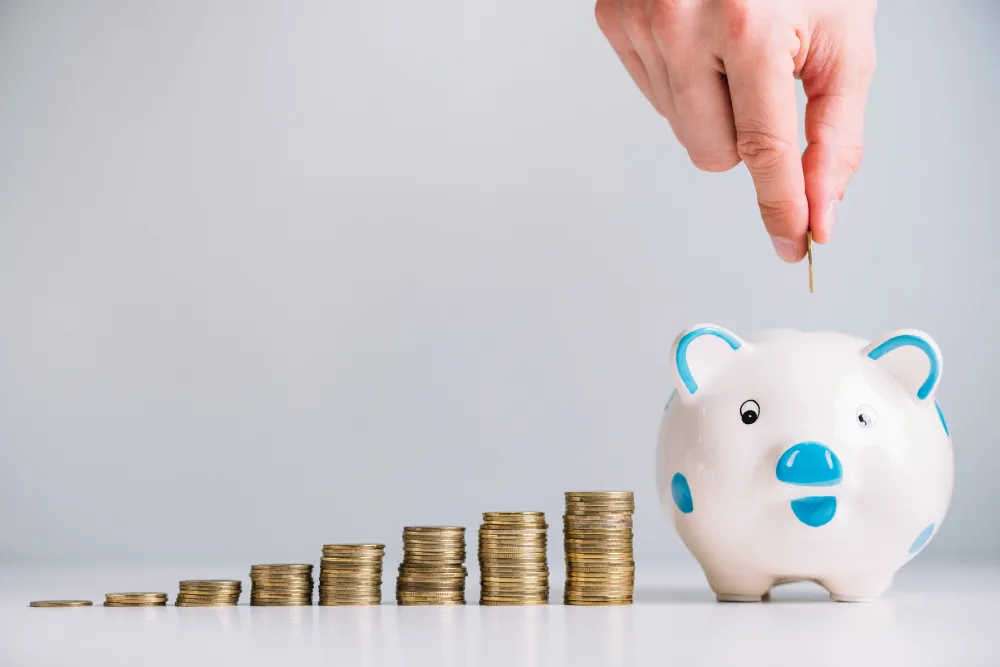 Keeping savings in a bank and investing in insurance plans are both important concepts to build a solid financial foundation. While both can help you achieve a comfortable financial future, it's crucial to compare insurance vs. bank savings to understand how they complement each other. 

In this article, we compare banking and insurance, and the benefits of having a savings account along with an insurance plan.
Insurance vs. Bank Savings Explained
Saving money in a bank is simply the act of putting away money for future needs or expenses. You can use it for achieving both short-term and mid-term goals, especially when you want to ensure you have money at the right time in the future. You can tuck away money for an emergency fund or for a family vacation.
On the other hand, a life insurance policy provides you with financial protection against life's risks. As the purpose of life insurance has evolved over the years, it now also acts a viable investment for medium to long-term goals (e.g. a child's college tuition, or a downpayment on a house). You choose a coverage amount and then you can be protected for five or ten years or pay for as many years as you are covered. You can make either a one-time payment or regular premium payments. If you pass away while the policy is still active, your family will get a lump sum payout. 
You can check out this article for an in-depth discussion on the difference between savings and investments.
The Advantage of Having a Bank Savings Account
Regularly putting a portion of your earnings into a bank account not only keeps your hard-earned money safe, it also helps you create a sense of financial stability. It encourages you to keep pooling your income in one place to keep you out of debt and ensure you have spare money during emergencies and crucial situations. 
The bank is not only a safe place to keep your hard-earned cash. A savings account is a good place to store your money as you can earn passive income from it, albeit only a small amount per year. When you deposit money in a savings account, the bank is actually borrowing your money and then pays you with interest. 
However, keep in mind that while your funds won't remain stagnant in your savings account, there are still better and more effective ways to grow your money.
The Advantage of Investing in a Life Insurance Plan
Life insurance is an important part of your financial strategy as it helps ensure your loved ones have a secure financial future after you pass away. It provides your family with a financial safety net to replace your income.
Additionally, you spare your family from financial trouble as life insurance can cover lingering financial responsibilities in the event of your untimely death. They won't have to be responsible for paying unsettled debts, including business obligations. 
Keep in mind there are cost advantages to buying life insurance as soon as possible. You'll pay less for a policy the younger you are. You can also lock in a good rate that may be inaccessible once you develop health problems in the future.
Banking and Insurance: How They Complement Each Other
In most cases, banking and insurance go hand in hand. You want a savings account with your insurance to maximize your financial security. It's good to set aside cash for emergencies or small luxuries, but you also need to plan for unexpected situations such as loss of income or sudden death in the family. If you've invested in VUL insurance, you can also beat inflation by investing in instruments that are capable of higher returns such as bonds and equities. As the underlying assets are linked to bonds or stocks, the returns of the VUL play may exceed that of other types of financial products, helping you generate passive income.
Life insurance is designed to protect your loved ones from the risk of being financially burdened when the breadwinner is gone. It keeps you covered in ways that your savings account won't be able to manage. Your savings account is only there so you have a substantial amount of money you can access at any point in time, even if there's no health emergency. Given these facts, there's no need for an insurance vs bank savings debate as they both complement each other.
Prepare for Milestones with Insular Life
Say hello to a better tomorrow by securing your financial future today. Get you insurance from the bancassurance partnership between Insular Life and UnionBank. In this tie-up, you can access life insurance through the bank's network of locations nationwide. Getting insured is now easier since you can just head to the nearest UnionBank branch to apply for our insurance products.
You'll benefit from a complete and convenient financial solution that will help secure your future and live a lifetime for good. You can enjoy affordable life insurance that can help grow your money, build funds for your changing needs and financial goals, protect your family the easy way, and more.
Take your financial journey to the next level. Contact InLife today to learn more about our insurance products.