Meaningful Presents to Give Your Friends and Family All Year Round
Meaningful Presents to Give Your Friends and Family All Year Round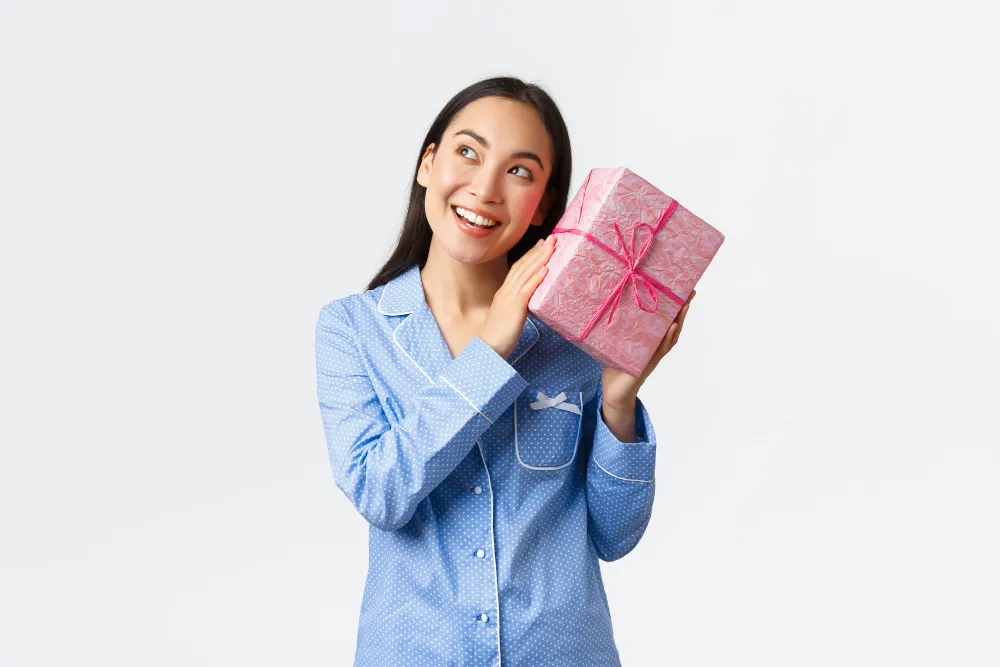 When it comes to gifts, most people think about things that are going to be fun and enjoyable at the moment, but what about presents that have a lasting impact? Meaningful gifts for your parents, family, and friends will remind them of you every time they use them. It doesn't have to cost more than lunch at your favorite restaurant; it just has to stand for something bigger.
Here are some meaningful gifts that your loved ones will appreciate for years to come.
1.
A donation to a charity of their choice
If you're looking for a meaningful gift that also helps others, why not donate to a charity of your loved ones' choice? This type of gift is perfect for anyone who wants to make a difference in the world. Whether they care about animal welfare, human rights, or environmental protection, there's bound to be a charity that aligns with their values. This type of gift not only helps make the world a better place, but also lets your loved ones know that you support their passions and what they care about.
2.
A gift certificate to a yoga studio or spa
Many people find yoga to be incredibly beneficial, both physically and mentally. A gift certificate to a yoga studio is the perfect way to show your loved ones that you want them to be healthy and happy. You can also choose to give a spa certificate, which can provide them with the same physical and mental benefits yoga has.
3.
A home cooking class
They say the gift of knowledge is a gift that keeps on giving, and what can be better than learning how to cook their favorite dish? This type of gift is perfect for cookbook enthusiasts or anyone who loves to get creative in the kitchen. Not only will your loved ones learn new recipes and cooking techniques, but they'll also have a lot of fun in the process. Cooking classes are available at many different venues, including cooking schools, restaurants, and even online.
4.
A self-help book
If you know someone who's always striving to be better, a self-help book is another great option for meaningful gifts. Not only are these types of books chock full of useful information, but they also help inspire people to reach their goals. Self-help books are available at many different venues, including large bookstores, online retailers, and downloadable online.
5.
A gift card to a favorite store or restaurant
A gift card is always a welcome present. Whether your loved ones are into fashion, food, or just spending time with friends and family, there's sure to be a gift card that will put a smile on their faces. On top of giving your friends a gift they'll truly love, you'll also be able to help small businesses get back on their feet after the pandemic.
6.
Life insurance
Gone are the days when life insurance would cost an arm and a leg. With InLife, in partnership with Lazada, there's LIFE (Life Insurance is Fast and Easy). We offer three plans that can protect your loved ones for years to come. We have the InLife Lazada Protect Plans, which are term life insurance plans with accidental death and disability benefits, as well as accidental hospital income benefits; the InLife Premium Protect Plans, which are term life insurance plans with hospital income benefits, and the InLife Shield Plans, which are comprehensive group accident plans with medical and surgical expense reimbursement benefits.
Buying our InLife insurance plans is now as easy as literally adding it to your cart from the Insular Life Flagship Store on Lazada. And best of all, prices are as low as PHP 3. Make sure you and your loved ones are protected with InLife x Lazada.
We hope this list has helped you find meaningful ideas to give your loved ones. We wish you all a prosperous 2022!