Learn how to stay healthy in a post-COVID world
Learn how to stay healthy in a post-COVID world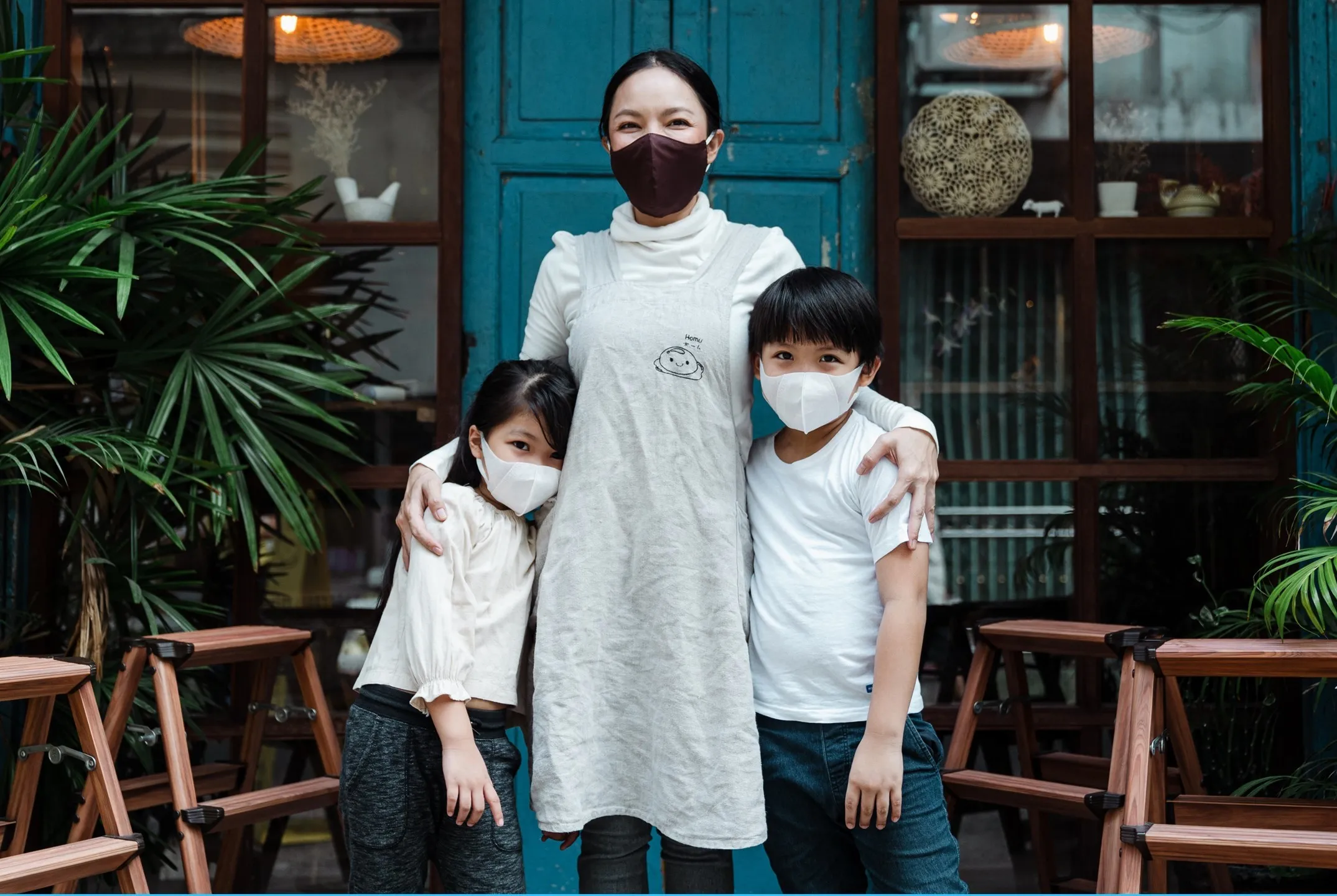 The first major wave of the COVID-19 pandemic swept over the world, leaving its victims incapacitated with severe respiratory problems. The second wave saw more severe infections coupled with greater transmissibility. After years of the world working together to contain COVID-19, many countries have returned to business as usual.
Two years after the first case of COVID-19 was reported, many countries in the world have started to shift their mindset about the virus. Instead of trying to avoid it, many countries like France and Spain have moved towards learning how to live with the virus. With this, many have removed their masks permanently. Grocery stores and cinemas are back in full swing. Looks like life is back to normal. But is it? 
Numerous health professionals remind us that while most people's immune systems have already successfully fended off the ravages of COVID-19, it's still important to practice the same caution you have been since COVID-19 first made landfall in 2019. Even though the more contagious variants of the disease have declined over the last few years, they caution that it is still important to practice caution when in public places.
According to DOH Undersecretary Maria Rosario Vergeire, "Kaya nga ang bilin natin sa ating mga kababayan, we cannot be complacent at this point. Ipagpatuloy natin ang ginagawa natin para ma decongest ang hospital (That is why we are reminding our countrymen, we cannot be complacent at this point. We should continue what we are doing to decongest the hospitals)," she said.
In a recent interview, she stated "We have been [far enough] away from major outbreaks for many months now that most people may begin to let their guard down. This is not the time for complacency, however. People sick with more contagious variants of COVID-19 can still be asymptomatic while still being contagious. It is vitally important that people keep up good habits like frequent hand washing, avoid public spaces except when necessary, and remain on alert."
How to stay safe in the post-COVID world 
1. Mask up
Don't throw away your masks just yet. In fact, maybe it's time you upgraded from the blue surgical masks you've worn for so long to a more protective one. Health professionals suggest buying well-fitting, durable masks for when in confined spaces or in the event of another outbreak. The best kinds to use are the N95, KF94, and the KN95.
2. Keep your distance
Like in the years past, it's still wise to avoid contact with anyone who exhibits suspicious respiratory behavior and staying vigilant about checking your own respiratory status regularly. It's better to err on the side of caution.
3. Get some sun
Apart from the precautions you can take when out in public, doctors recommend taking good care of your health. Make it a point to get some sun every day, for between five and ten minutes. It's good for your immune system to get some UV radiation every day, particularly in the morning.
4. Hydrate
Drink lots of water throughout the day. While it may seem like it doesn't help, dehydration can actually lower your resistance to viruses and other infectious agents. This is especially true if you drink caffeinated beverages like coffee and soda. Aim to drink at least 6 glasses of water a day.
5. Quit your vices
Toss your cigarettes and quit smoking. Not only is it terrible for your health, but research suggests that smokers are more likely to get respiratory infections than nonsmokers. It's a double whammy!
6. Incorporate more fruits and veggies
Eat plenty of fruits and vegetables. They're full of vitamins, minerals, and nutrients that can help keep you healthy by bolstering your immune system. This may sound basic, but you'll be surprised how many people fail to practice this. When choosing foods to eat, try to think about eating the rainbow. This means having one fruit or vegetable that represents the color of the rainbow every day. For instance, try eating tomatoes (red), oranges, bananas (yellow), kangkong (green), and eggplants (violet) in one day.
7. Start moving
Start exercising regularly. It's always a good idea to get moving for at least 30 minutes each day. Staying fit can help make you less susceptible to respiratory infections like COVID-19 and even the common cold.
8. Don't forget about sleep
Many people underestimate the importance of sleep. Lack of sleep can hamper our body's ability to fight viruses and bacteria. Make sure you get at least 7 hours of sleep each night to keep your body functioning at its optimum capacity.
9. Sign up for a COVID-19 booster shot
If you've already had your first two COVID-19 vaccines, it's important you sign up for a booster shot as soon as possible. If you haven't been vaccinated, do so right away! As the virus mutates, immunity from the initial vaccines weakens. You need to keep up with your vaccinations, so your body builds the necessary antibodies to fight the COVID-19 virus. A booster shot is typically half a dose of a vaccine and is meant to improve the body's response against the virus.
According to the Department of Health, those who are eligible for a booster are:
• 18 or older and received the Janssen/Johnson & Johnson vaccine at least two months ago
• 18 or older and received both required doses of the Moderna, AstraZeneca, Sinovac, Sinopharm, Dubreka, or Sputnik vaccine at least three months ago
• 12 or older and received both required doses of the Pfizer-BioNTech vaccine at least three months ago. The Pfizer-BioNTech vaccine is the only vaccine and booster authorized for individuals ages 12–17
We understand that there is growing fatigue regarding the pandemic, and it is reasonable for everyone to want to learn how to co-exist with the virus, instead of running from it. While this is a possibility, you should practice necessary steps to ensure your body is healthy enough to fight against it.