2023 New Year's Resolutions for a Better You
2023 New Year's Resolutions for a Better You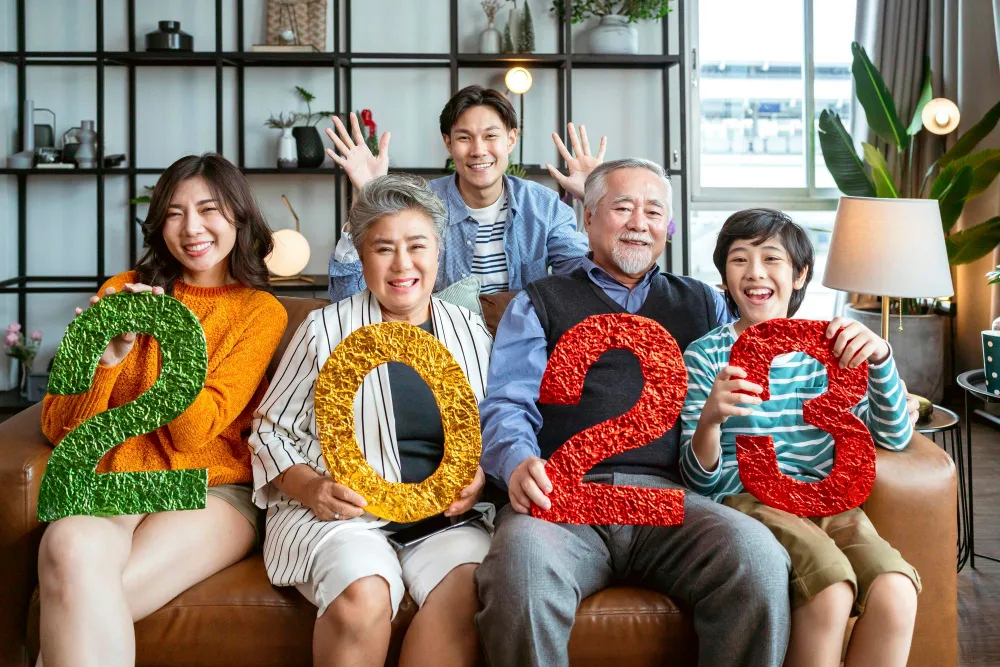 A new year is upon us! 2022 is behind us, and 2023 is waiting to be written. What will you do to make this year the best one yet? If you're stuck on what kind of resolutions to set for yourself, don't worry—we've got you covered. Here are 5 meaningful New Year's resolution ideas to empower you in 2023.
1. Get in shape 
One of the most popular New Year's resolution ideas is to get in shape, and for good reason—being healthy is important! If you're not used to exercising, start small by committing to taking a walk around your neighborhood every day. Once you've built up some stamina, you can start adding in other activities like jogging, biking, or even joining a sports team. Whatever you do, just make sure you're moving your body and getting some exercise every day.
2. Eat healthier 
Eating healthy goes hand-in-hand with getting in shape. If you want to be healthier, start by making small changes to your diet like eating more fruits and vegetables and cutting down on processed foods. Over time, you can make bigger changes like cooking all your meals from scratch or giving up meat altogether. The important thing is to listen to your body and give it the nourishment it needs.
Don't forget regular checkups! You can invest in a health insurance plan so you don't have to worry about the expenses that often come with doctors' visits.
For insurance in the Philippines you can trust, make sure you partner with a credible provider like InLife. Talk to one of our Financial Advisors today.
3. Save money 
Making wise financial decisions is an empowering way to take control of your life. If you're not used to saving money, start small by setting aside a fixed amount each month into a savings account or piggy bank. Once you have some savings built up, you can start investing that money into stocks, funds, or other long-term instruments. The key is to be mindful of your spending and always keep your financial goals in mind.
4. Spend more time with family and friends 
Quality time with loved ones is an often overlooked but crucial part of leading a happy and fulfilling life. If you find yourself too busy for socializing, try setting aside one night each week for a movie night with friends or a family game night at home with your kids or partner. You can also use social media platforms like Skype or Zoom to stay connected with distant loved ones on days when meeting up in person isn't possible. 
5. Volunteering 
Giving back to others is one of the most satisfying things you can do—and it doesn't have to cost anything! If you have some spare time each month, consider volunteering at a local nonprofit or community organization near you that aligns with your interests and values.
How to Make New Year's Resolutions Stick 
Making New Year's resolutions is the easy part—it's sticking to them that can be tricky. Here are some tips for making your resolutions a reality in 2023.
• Set realistic goals 
• Break your goals into smaller tasks 
• Track your progress 
• Celebrate your successes 
• Find a buddy to do your resolutions with
We hope these meaningful New Year's resolution ideas have inspired and empowered you as we head into 2023! No matter what resolutions you end up setting for yourself this year, just remember that the most important thing is taking things one step at a time; lasting change doesn't happen overnight but if we focus on bettering ourselves little by little each day, we'll see results before we know it! Wishing everyone all the best in the coming year!