12 Days of DIY Christmas Gifts
12 Days of DIY Christmas Gifts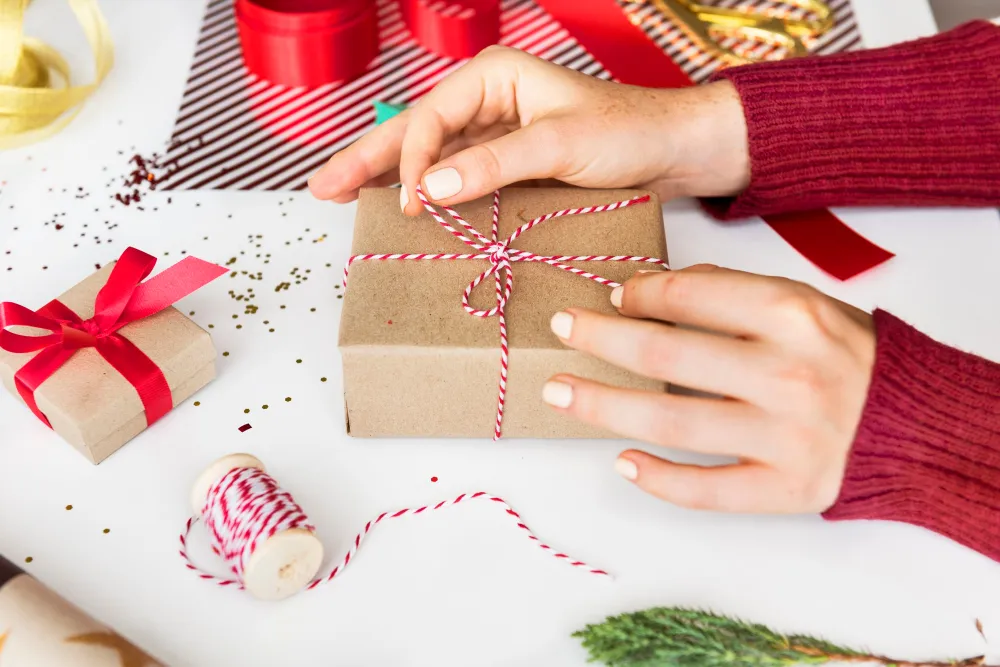 In a time when it feels like everything is getting more and more expensive, it's nice to know that you can still make meaningful gifts for your loved ones without spending a lot of money. If you're crafty and have some time on your hands, DIY Christmas gifts are the way to go! Here are 12 easy DIY Christmas gifts for family and friends that won't break the bank.
12 Homemade Christmas Gift Ideas 
1. Sugar Scrub
Not only is this easy and inexpensive to make, but it's also a luxurious treat for the skin. Here's all you need: 1 cup of granulated sugar, 1/2 cup of melted coconut oil or almond oil, and a few drops of your favorite essential oils (such as lavender or peppermint). Mix everything together in a bowl and transfer to an airtight container or jar. 
2. Succulent Terrariums
For the plant lover in your life, put together a mini succulent terrarium using recycled glass containers. These are easy to care for and look stunning!
3. Hand-poured Soy Candles
If you're looking for a slightly more sophisticated candle option, try hand-pouring soy wax into decorative containers. These make great centerpieces too! All you'll need are soy wax, your scent of choice, a wick, and a vessel to pour the melted wax into!
4. Christmas Hamper
Put together a basket filled with items that cater to the recipient's specific hobbies or interests. For example, a coffee lover might appreciate an assortment of specialty blends and flavors, while a musician would appreciate guitar picks and music sheets. 
5. Photo Album
Simply gather your favorite photos of the recipient and arrange them in a small album or scrapbook. Add hand-written captions or heartfelt messages alongside each picture to make it extra special. Not only is this DIY Christmas gift idea creative and thoughtful, but it also allows the recipient to cherish memories for years to come.
6. Personalized Mugs or Glasses
Buy some plain white mugs or glasses and use felt-tip markers or other markers to add designs or personalize with names. These make great gifts for coworkers or teachers.
7. Customized Tote Bag 
A tote bag is an indispensable item for busy moms, working ladies, or anyone who likes to carry around a lot of stuff! Make it extra special by customizing it with fabric paint or markers. You can either freehand a design or use stencils to create something more precise. 
8. Photo Magnets
Have some old photos lying around that you don't know what to do with? Transform them into unique magnets that will help your loved ones remember good times gone by. 
9. Recipe Cards
Typed up or hand-written, these make thoughtful gifts for the aspiring chef in your life. Select some of your favorite recipes or get creative and come up with some new ones just for this occasion! Add cute graphics or embellishments to really make them pop. 
10. Herbal Tea Blends
Got a green thumb? Dry and mix your own herbs to create unique tea blends that your friends and family will love. Be sure to package them nicely for an extra special touch!
11. Baked Goods
Nothing says "Christmas" like a batch of freshly baked cookies. Whether you like your cookies soft and chewy or thin and crispy, there's a recipe out there for you. And if you're feeling extra festive, try making shaped cookies with holiday-themed cookie cutters. 
12. Flavored Olive Oils
If you know someone who loves cooking (or eating), why not give them the gift of flavored olive oil? You can infuse the olive oil with herbs, spices, citrus fruits, or even vanilla beans! Once infused, transfer the olive oil into pretty bottles or jars and add some festive labels.
Christmas gifts don't have to be expensive for them to be meaningful. What matters most is you put some thought into each gift that you give. We hope you have fun making these DIY Christmas gifts for your loved ones!