New Normal Christmas Party Ideas
New Normal Christmas Party Ideas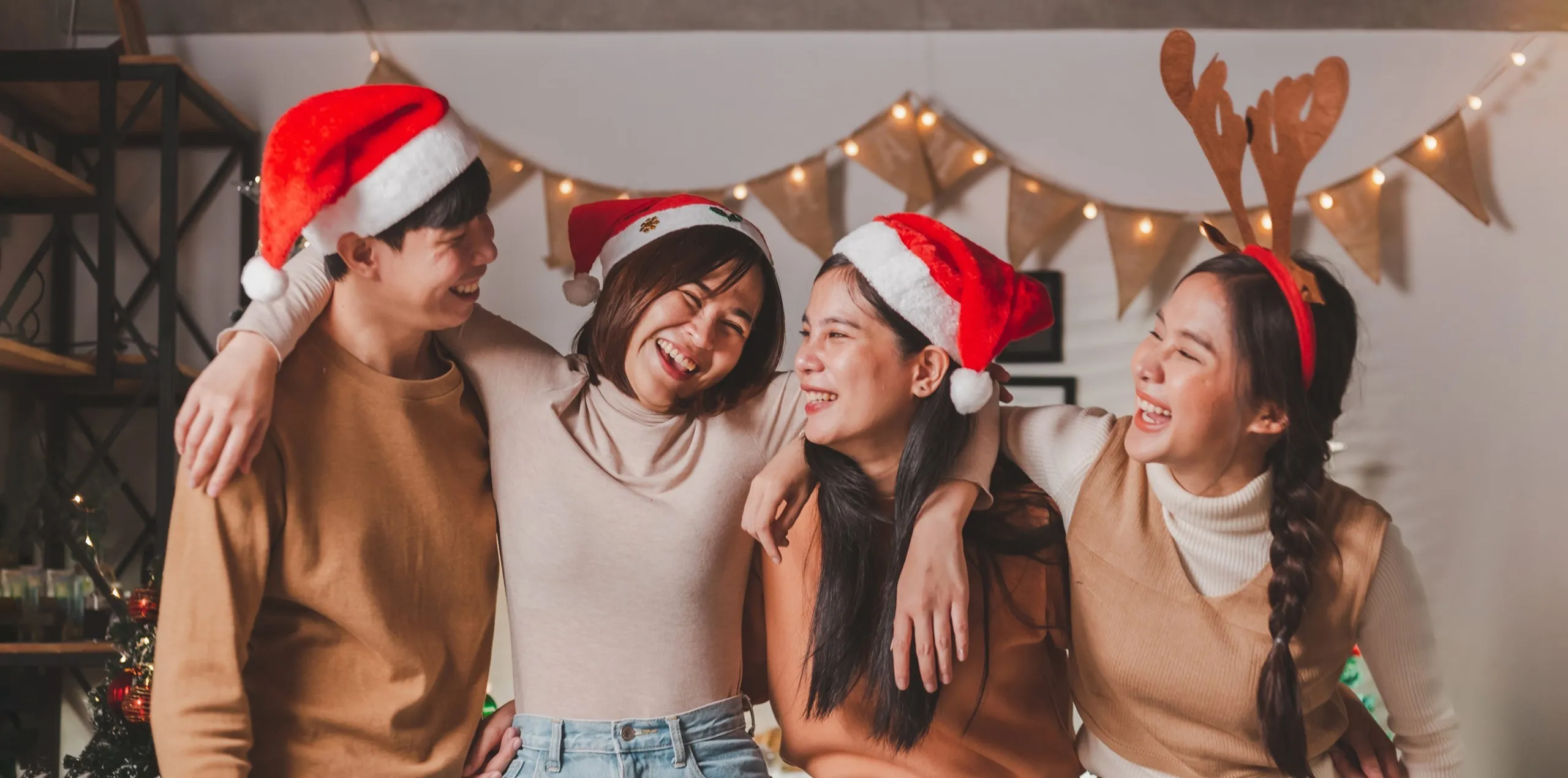 The holidays are a time for family, friends, and fun. But they're also a time for reflection and appreciation. As a business owner, you likely spend most of your time thinking about how to grow your company and make more money. But this holiday season, take some time to think about how to show your team how much you appreciate them. After all, they're the ones who help make your business successful! 
Throwing them a great Christmas party is the perfect way to do just that. Here are some fun office Christmas party ideas to end 2022 with.
Work Christmas Party Ideas for 2022 Celebrations
1. Make it festive with decorations
One of the best ways to get people into the holiday spirit is by decking out your office space with festive décor. Put up a tree, string some lights, and hung some mistletoe. Encourage your team to bring in their own holiday decorations to add to the festivities. The more festive your office is, the more fun your team will have at the party.
2. Serve up some holiday cheer—in the form of food and drink
No party is complete without food and drink, and your Christmas party is no exception. In addition to traditional holiday fares like cookies and hot chocolate. Be sure to have plenty of non-alcoholic options on hand as well. And don't forget the music! A festive mix of holiday classics and popular hits will get everyone in attendance into the spirit of things.
3. Make it a white elephant gift exchange
One of the best parts of any Christmas party is exchanging gifts. But buying individual gifts for each member of your team can be both expensive and time-consuming. A fun alternative is to do a white elephant gift exchange instead. 
To play, each person brings one wrapped gift to put under the tree (or in a designated area). Gifts can be anything from cheesy office supplies to funny gag gifts—the crazier, the better! Then, everyone takes turns choosing a gift from under the tree (or wherever they're being kept). The first person chooses any gift they want, but subsequent players can either choose another unopened gift or "steal" a gift that's already been opened by someone else. 
It's a great way to get everyone involved in the festivities and save yourself some money in the process! 
4. Have an ugly sweater contest—with prizes! 
Nothing says "Christmas party" like an ugly sweater contest! Encourage your team to dig through their closets (or hit up their local thrift store) in search of the tackiest, most garish holiday sweaters they can find. 
Then, hold a contest at the party to see who can rock their ugly sweater with the most style—and offer up some fun prizes for the winners (Like tickets to a show or restaurant gift certificates). It's sure to be a hit with everyone in attendance! 
The holidays are a great time to show your team how much you appreciate them—and there's no better way to do it than by throwing them an epic Christmas party! Show your appreciation further by giving them the basic group life insurance they need to live a full life.
Remember, even though COVID restrictions have begun to ease in many areas, it's important to keep your team safe by following COVID safety measures during your Christmas party. Make sure everyone is wearing a mask and try to maintain a distance of one meter between people. If possible, hold the party outdoors, where there is more ventilation. And of course, make sure there are plenty of hand sanitizer and disinfectant wipes available for everyone to use. Have fun!