Top 6 Practical Father's Day Gifts for Dad That He'll Keep Forever
Top 6 Practical Father's Day Gifts for Dad That He'll Keep Forever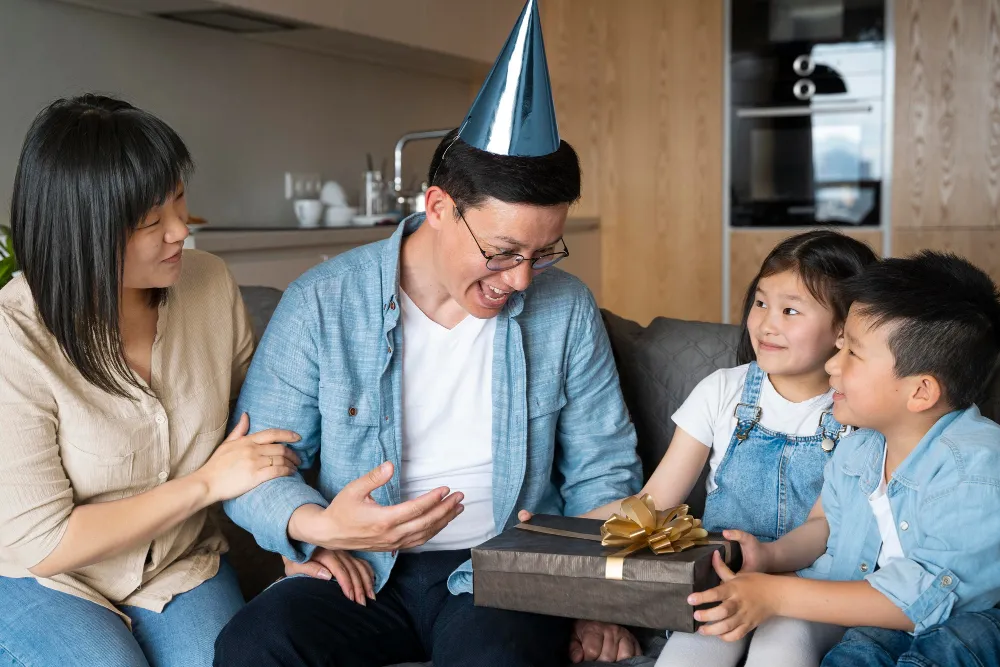 Father's Day is just around the corner, and it's time to start thinking about the perfect gift for the most important man in your life. Whether it's your own dad, your husband, or the father of your children, show him how much you appreciate him with a practical Father's Day gift that he will use and treasure for years to come.
We'll be sharing our top Father's Day gift ideas that any dad will love. From high-quality headphones to versatile wallets, we've got you covered for every type of dad. Let's dive in!
Practical Gifts for Dads on Father's Day
1. High-Quality Headphones 
If your dad loves to listen to music or audiobooks, then a pair of high-quality headphones is the perfect gift for him. Whether he's commuting to work or working out, a good set of headphones will make his day more enjoyable.
There are many different styles and brands of headphones available, but we recommend choosing a pair of noise-canceling headphones for the ultimate listening experience. Brands like Bose, Sony, and Sennheiser all make excellent noise-canceling headphones that will allow your dad to tune out the world and get lost in his favorite music.
2. Personalized Wallet 
A practical item that your dad would definitely appreciate is a new wallet. But why not take it up a notch and personalize it? You can add a touch of personality and thoughtfulness by having his name, initials, or a special message engraved on it.
Leather wallets are a classic choice as they're durable and stylish, but there are also other materials such as canvas, nylon, or vegan leather available. Minimalist designs with a few card slots and a money clip would work well for dads who prefer to keep things simple.
3. Electric Shaver 
If your dad is always on the go, a high-quality electric shaver can save him both time and energy. Brands like Braun, Philips, and Panasonic all make excellent electric shavers that provide a close and comfortable shave. Some even have different attachments that allow for the trimming and detailing of facial hair.
Not only will an electric shaver help keep Dad groomed and looking sharp, but he'll appreciate the convenience and efficiency too.
4. Portable Charger 
In a world where everyone relies on their gadgets almost every minute of the day, a portable charger is a lifesaver. This simple device will keep your dad's phone or tablet charged wherever he goes, ensuring that he never runs out of battery power in the middle of the day.
There are many different brands and styles of portable chargers to choose from, with varying capacities and features. You can opt for a lightweight and compact one that can easily fit into his pocket or go for a bigger one that can juice up several devices at once.
5. Chef's Knife 
If your dad is a budding master chef or simply loves to cook, a professional-grade chef's knife would be an ideal gift. Not only will it make preparing ingredients a breeze, but it'll also help him take his culinary skills to the next level.
Brands like Wüsthof and J.A. Henckels make some of the best chef's knives available, with high-quality steel and ergonomic handles for superior performance.
6. Insurance 
This might not be the most exciting gift, but it's certainly one of the most practical Father's Day gift ideas out there. Giving a dad insurance coverage is like giving him peace of mind. Whether it's life insurance or health insurance, having adequate protection can help keep Dad safe and provide him with a financial safety net for the unexpected.
Talk to your dad and find out what type of insurance coverage would suit his needs best. There are many different kinds of life and health insurance policies to choose from, so you can tailor them to his specific requirements.
You can also consult with a Financial Advisor to get a better understanding of the different options available. This way, you can ensure that Dad will be covered no matter what life throws at him. 
This year, show your dad some love by giving him a practical Father's Day gift that he'll keep forever. We hope our list of top picks has given you some inspiration and ideas to help you find the perfect gift for the man who means so much to you. Just remember to include a personalized note to make it extra special!