Insular Life 2019 Net income Soars 62 Percent
April 27, 2020
Insular Life 2019 Net income Soars 62 Percent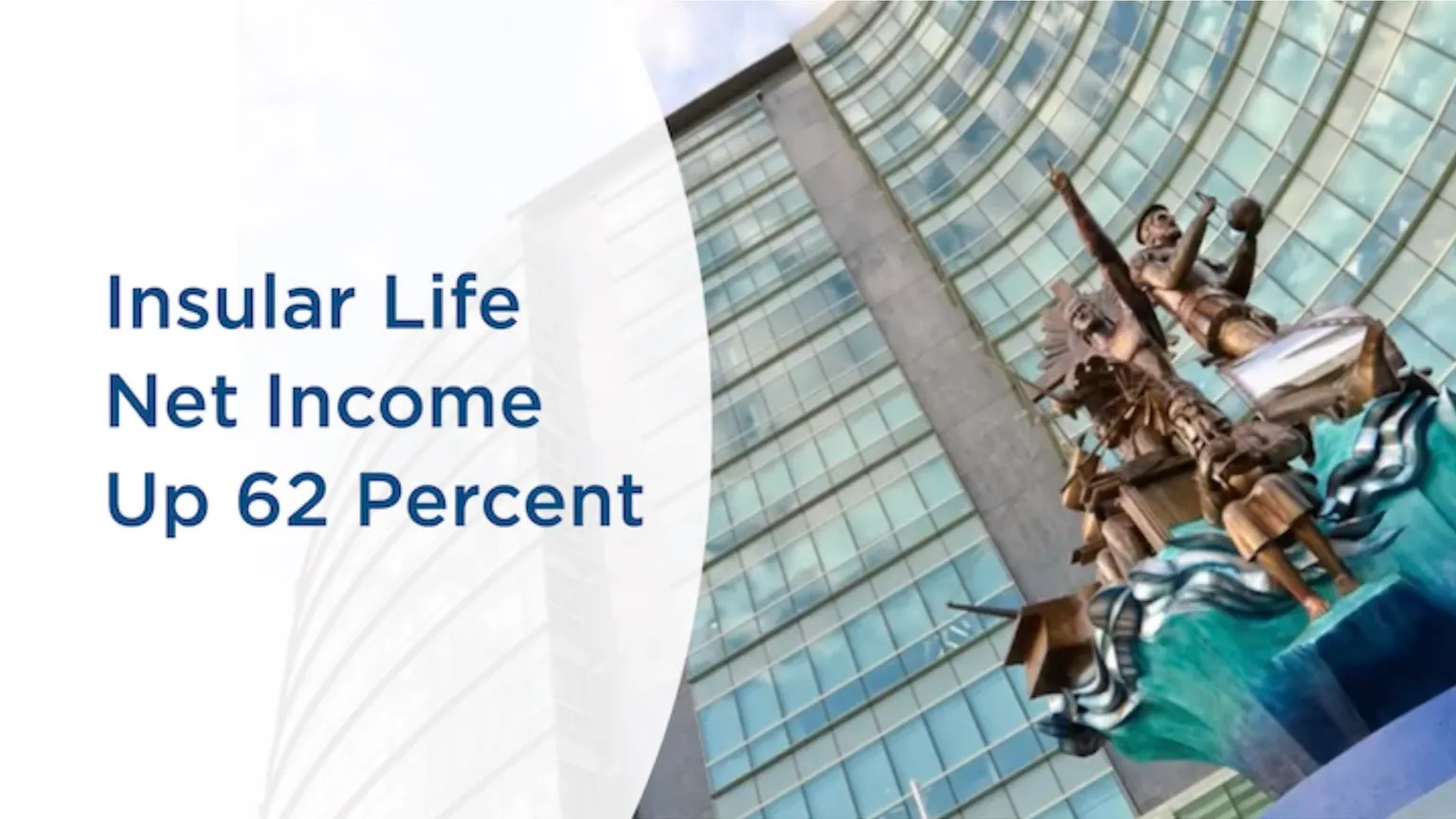 Insular Life (InLife) records a 62 percent growth in consolidated net income in 2019 due to higher earnings from its investments, various businesses, and lower operational costs.
Nina D. Aguas, InLife Executive Chairman, reported that InLife's growth underscores the company's continuing pursuit of disciplined investing and operational excellence aimed at sustained profitability. Audited data shows that InLife's consolidated net income of P4.85 billion – up from P3.0 billion, year-on-year – was spurred by the company's earnings in strategic equities, rental income, and other investments.
Consolidated member's equity or net worth also rose by 8.4 percent to P43.92 billion from 40.51 billion in 2018.
Consolidated assets also grew by 6 percent to P143.2 billion from P135.1 billion in 2018.
"Our sustained investments in technology and in our people, enabled us to keep our operating expenses in check, driving our net income up" said Insular Life President and CEO Mona Lisa B. De la Cruz.
She added that long-term view continues to be a key investment strategy of the company.
"Our flagship Equity Fund and Balanced Fund both continued to outperform other VUL funds in terms of 10-year performance as of end-2019. The Equity Fund posted a 10-year average return of 10.8%, beating even the barometer Philippine Stock Exchange Index's 9.9%. Our Balanced Fund, meanwhile, recorded a 10-year return of 7.4%," said De la Cruz.
In 2019, the company launched innovative products catering to the needs of different markets. She Cares is a 3-in-1 solution that addresses the unique health, protection, and investment needs of women.
The Basic Cover Plus and Solid products series address the protection from the most basic with features such as double insurance coverage, and money back, to the more sophisticated products that offer maximum protection and fund build-up to generate more living benefits.
Most recently, the company offered InLife's Peso Global Technology Fund – the first themed fund in the Philippines anchored on the performance of companies around the world that benefit from technological advancements and improvements. The goal is to achieve long-term capital growth with the world's tech leaders.
De la Cruz also noted that in 2019, the company released P11.1 billion in gross benefits and claims, a 35 percent increase over the P8.2 billion paid in 2018.
Since the Enhanced Community Quarantine was declared mid-March InLife used alternative work arrangements for its employees and took advantage of its end-to-end digital platform to continue its operations.
"We call this the InLife ViBE (Virtual Business Enabler) a multi-platform system hinged on the digital tools and innovative procedures that enable InLife financial advisors to complete the sales process without a face-to-face interaction with the client," said De la Cruz.
"Our investments in digital transformation a few years back, has given us tremendous capabilities to continuously operate, and most importantly service our policyholders and our distribution channels, and accept new business, while keeping our employees and agency force out of harm's way," explains De la Cruz.
"In this global pandemic, we are assuring our policyholders that all claims and benefits due them will be released as fast as we can. Our processes are digital so even our work from home arrangements will not impede our fast service and timely release of benefits," said De la Cruz.
Other News & Press Releases