Dollar Opportunity Fund
Enhance Your Portfolio with Dollar Opportunity Fund
Accelerate the growth of your dollar funds to enhance your protection and reach your financial goals
The fund allows you to ride on the growth potential of fast-growing and innovative companies in the United States. It aims to achieve capital appreciation by investing the majority of its assets (USD) in a fund principally exposed to equity securities of US companies believed to possess sustainable growth characteristics.
Why Invest in US Companies
Out of the Top 30 companies in terms of market capitalization in the world, 23 are from the US. Companies like these that have a large market capitalization (large-cap) are historically known to be the industry leaders because of the high-quality goods or services they produce. These companies also tend to be well-established and mature.
Why US Companies Stay on Top
American companies operate in business conditions that foster economic growth.
World's Largest Market
The United States offers the largest consumer market on earth with a Gross Domestic Product (GDP) of $20 trillion and a population of 325 million, as of August 31, 2020. Household spending is the highest in the world, accounting for nearly a third of global household consumption.
Nexus of Innovation
The United States is a recognized leader in research and development (R&D), and registers more international patents than any other country.
Ease of Doing Business
Backed by a regulatory environment that is particularly conducive to starting and operating a business, the United States is consistently ranked among the best internationally for its overall competitiveness and ease of doing business.
Workforce Talent
The workforce is diverse, skilled, innovative, and mobile. They are among the most productive in the world.
TARGET FUND'S RELATIVE PERFORMANCE
The Dollar Opportunity Fund's target fund is Franklin Templeton U.S. Opportunities Fund. Launched in 2000, this fund employs a growth stock investing strategy focused on US companies and is a Morningstar 5 Star-rated fund.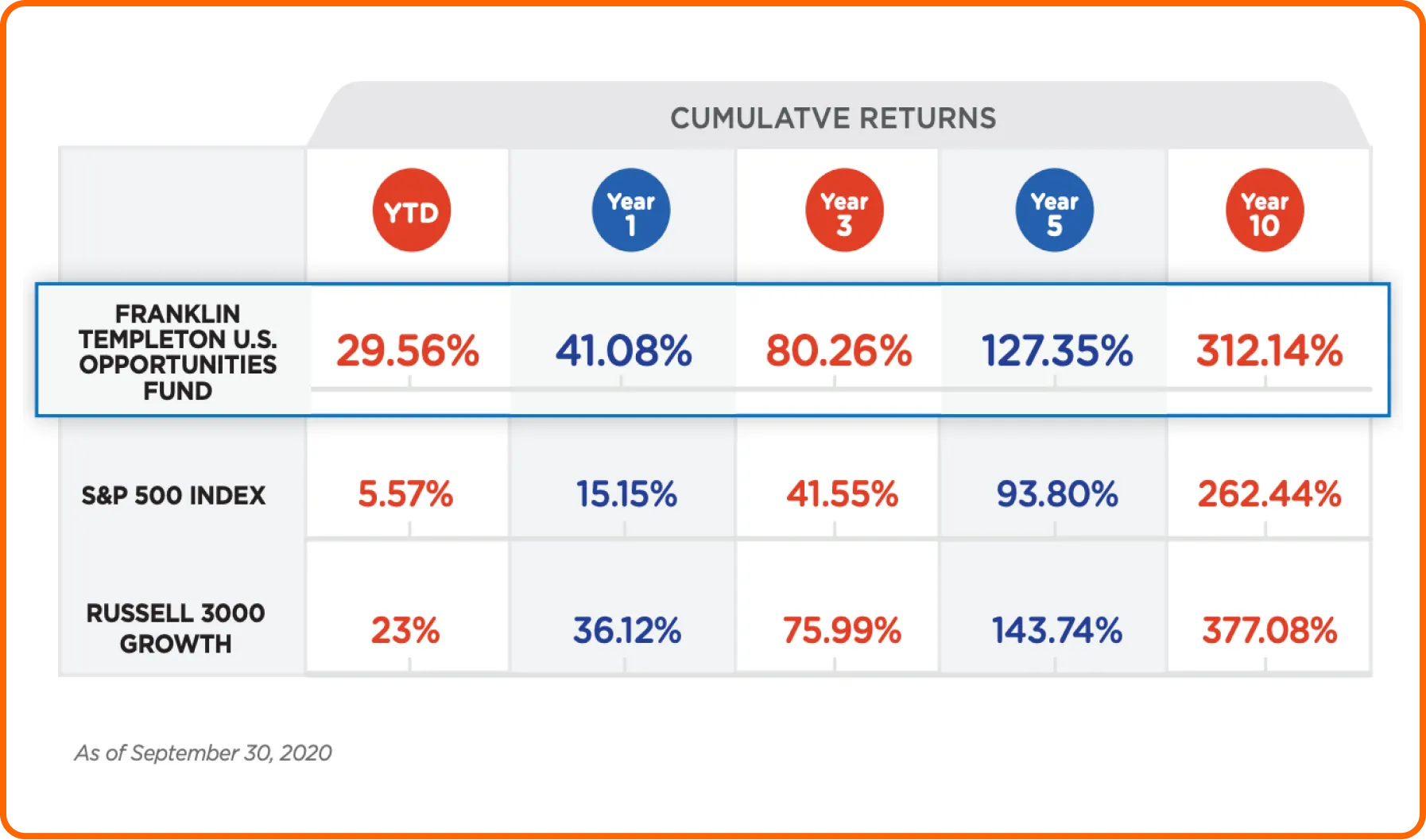 SECTOR WEIGHTING OF THE FUND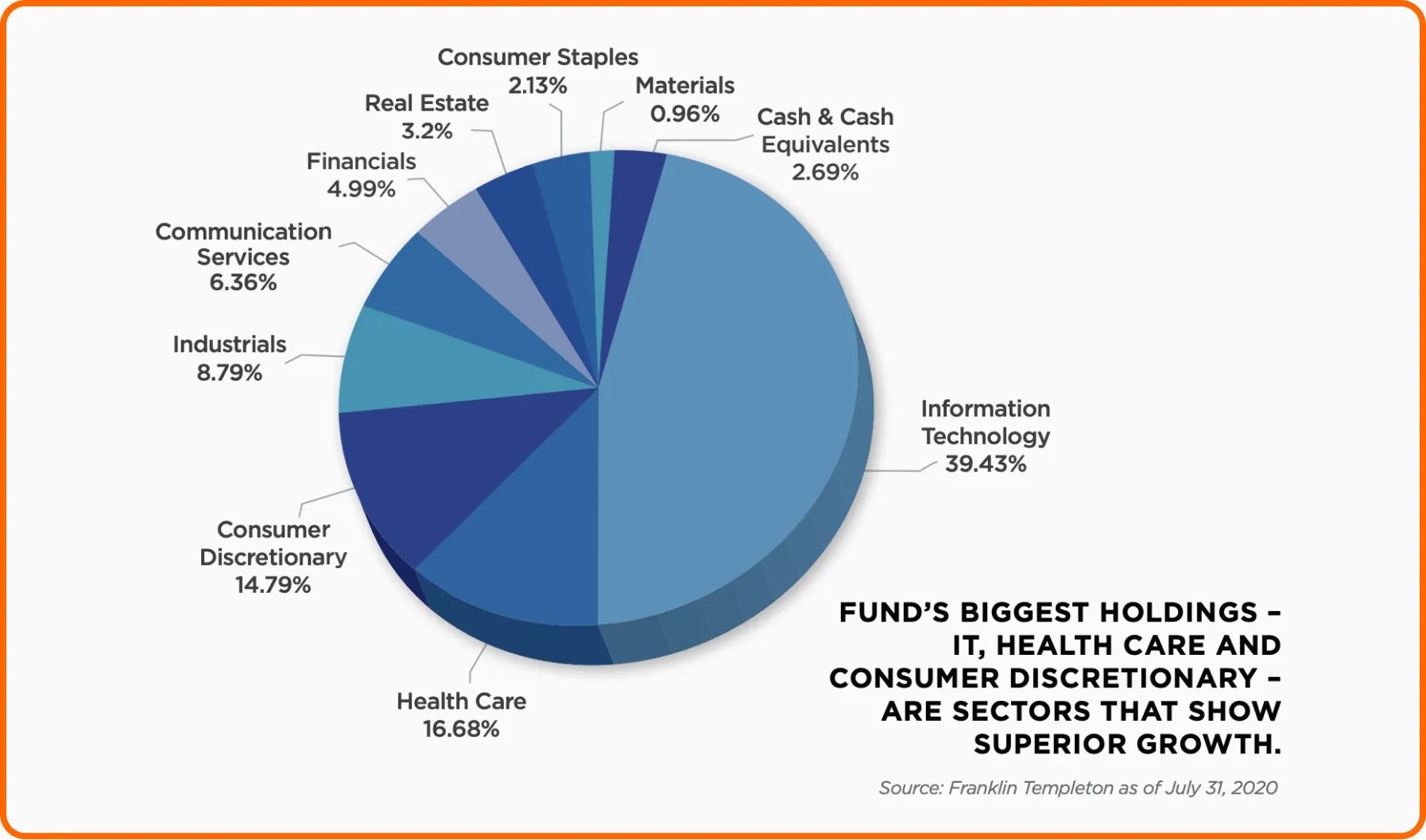 TARGET FUND'S TOP HOLDINGS

Gaining from the strength of the US stock market is now possible withDollar Solid Fund Builder invested in the Dollar Opportunity Fund. Connect with your Financial Advisor today!
Talk to an InLife Financial Advisor
If you would like to speak with one of our financial advisors about the plan in greater detail, kindly fill out the information below.