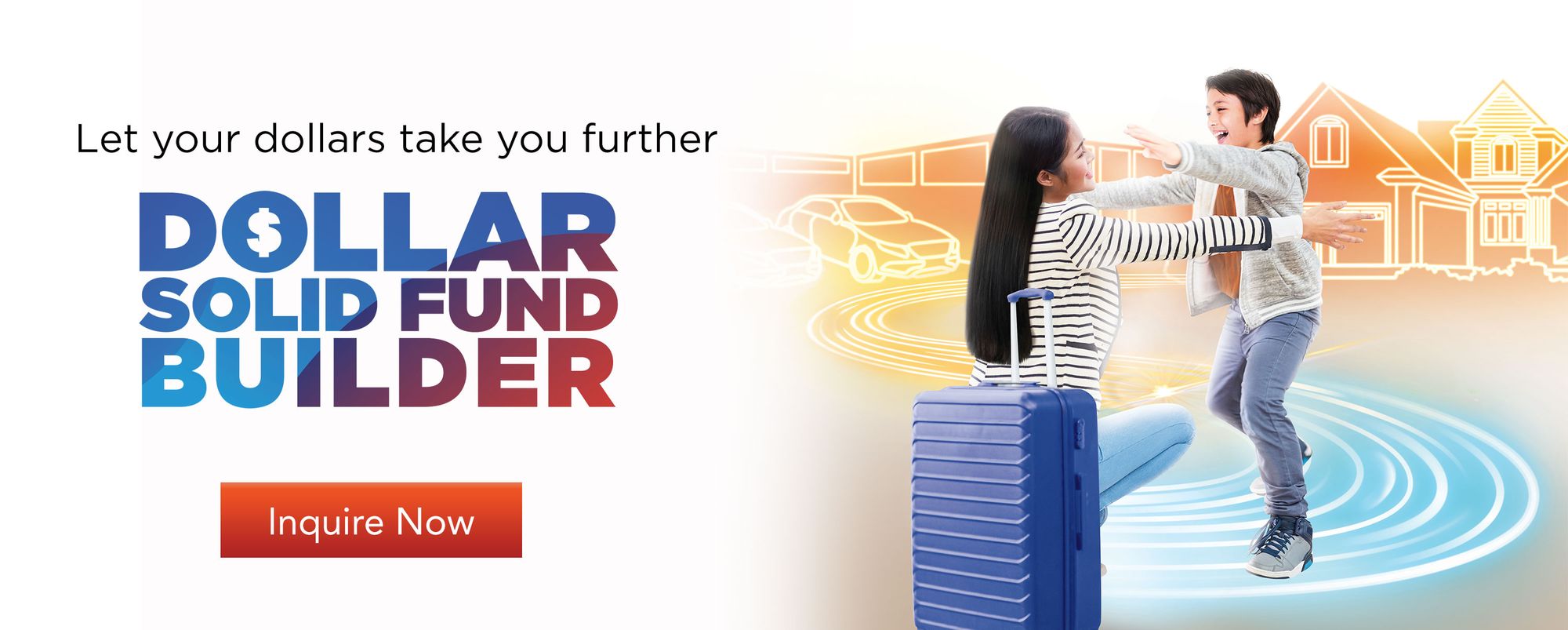 Back
Dollar Solid Fund Builder
Dollar Solid Fund Builder

 is a US Dollar-denominated life insurance with investment plan that lets you do a lot more with the dollars that you earn. On top of the life insurance coverage you will be receiving through a one-time premium payment, you get to take advantage of local investment opportunities that are also dollar-denominated. That's because Dollar Solid Fund Builder invests in a fund that is composed of fixed income instruments, which are 
debt obligations issued by the Philippine government and local prime corporations that pay out a fixed amount of interest.
Consider the advantages of Dollar Solid Fund Builder:
Faster Fund Growth
With minimal to no administration charges, your funds have the potential to grow faster than traditional savings instruments


Convenience
Your one-time premium payment has the potential for optimum growth and you can easily add to this investment via top-up any time you wish.

Easy Application
Getting a policy is stress-free and effortless when you don't need to go through medical exams


Peace of Mind
In the event that something happens to you, your loved ones get life insurance benefits equivalent to 125% of the single investment, or the fund value, whichever is higher


Enhanced Benefits


Riders, which will give you additional coverage for accidental death and special accident, can be attached to your policy.

*The fund values are based on an assumed return of 4% for illustration purposes only and are not indicative of the actual rate.
Get the most out of your dollar earnings to take you further in life. Connect with an InLife Financial Advisor today!
Fund Types
Dollar Global Multi-Asset Fund
Peso Global Multi-Asset Fund
Dollar Systematic Global Sustainable Income Fund
Peso Systematic Global Sustainable Income Fund
Peso Global Technology Fund
You're one step closer to financial freedom.
Talk to an InLife Financial Advisor