December 20, 2021
Wishing you the good in life this Christmas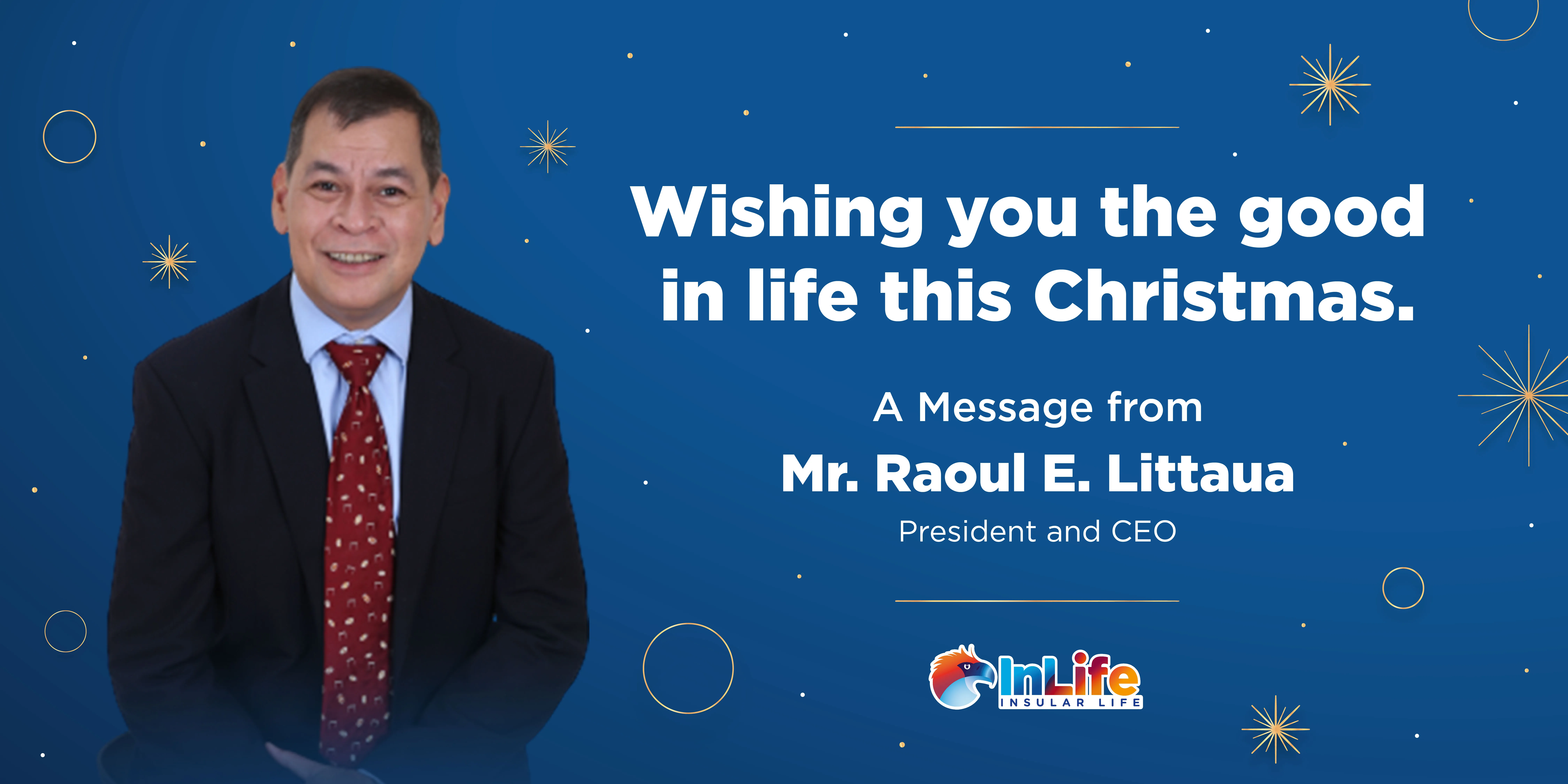 Magandang Araw!
As we count all our blessings this holiday season, we are gratified to realize that chief among them is our celebration of a significant milestone - our 111th year of service to you, our valued policyholders.  
Last November 25, marked InLife's eleven decades and one year of uninterrupted service as the largest Filipino life insurance company in the country. Our anniversary theme "The Good In Life" mirrors the resilience and optimism of Filipinos despite adversities, as well as our commitment to bring "A Lifetime for Good" to more Filipino families especially during these uncertain times. 
While you work diligently towards achieving financial security, InLife too, works doubly hard to provide you with relevant financial service and advice to help you achieve your dreams. We stand on over a century of experience in financial protection, savings, retirement, and investments to help you make important financial decisions.
We appreciate and value your trust with us as your life insurance provider. It serves as our constant inspiration to carry on with our purposeful mission to help you lead a long, prosperous, and meaningful life. 
This season of giving, InLife takes pride in bringing you and your family the gift of financial security. And as we look forward to 2022 with a renewed sense of vigor and hope, we shall continue to reciprocate your trust with excellent service and support to help you achieve your financial goals. 
Maligayang Pasko at Masaganang Bagong Taon!
(original signed)
Raoul E. Littaua
President and CEO
Other News & Press Releases