Wishing you the Best in Life this Holiday season A Message from Mr. Raoul E. Littaua
December 20, 2022
Wishing you the Best in Life this Holiday season A Message from Mr. Raoul E. Littaua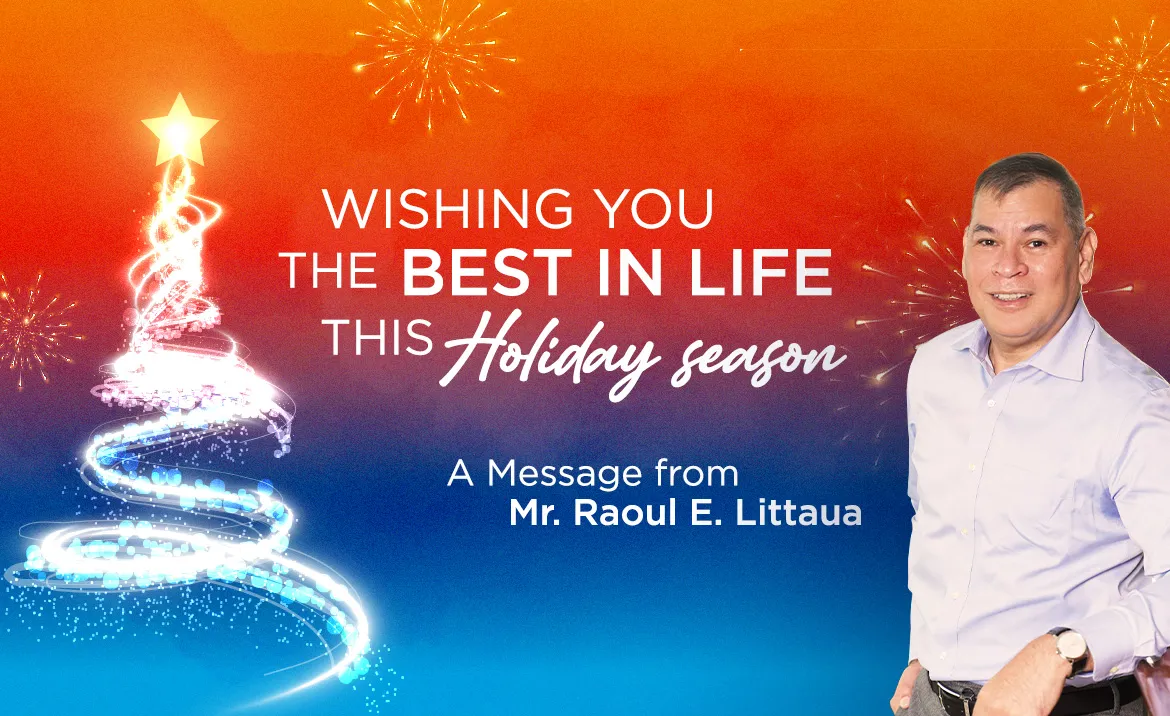 Christmas is always a time of joy and good cheer. It is also the best time to be most grateful for the many blessings that we received throughout the year. And as we bow our heads in thanksgiving, we renew our commitment to be good stewards of God's grace.
Last month, InLife celebrated its 112th year of uninterrupted service to our nation. On reaching this milestone, we reiterate our dedication to provide "A Lifetime for Good" to our fellow Filipinos. We stand on more than a century of experience in financial protection, savings, retirement planning, and investments in helping our policyholders make important financial decisions for themselves and their families. We support nation-building as we resolutely pursue up our corporate social responsibility and volunteerism efforts to share our blessings with others. 
Thank you, our dear policyholders, for trusting InLife as your life insurance provider. We are determined to help you achieve your financial goals. And we reciprocate your trust with excellent service from our nationwide network of offices, to our robust digital infrastructure and most important of all, the hard work of our employees and agency force.
May we all celebrate Christmas with a deeper appreciation for our many gifts and look forward to the coming new year with bigger hopes for "The Best in Life." 
Maligayang Pasko at Masaganang Bagong Taon!
Other News & Press Releases