June 06, 2019
The University of Asia and the Pacific taps Insular Life for life insurance and retirement fund management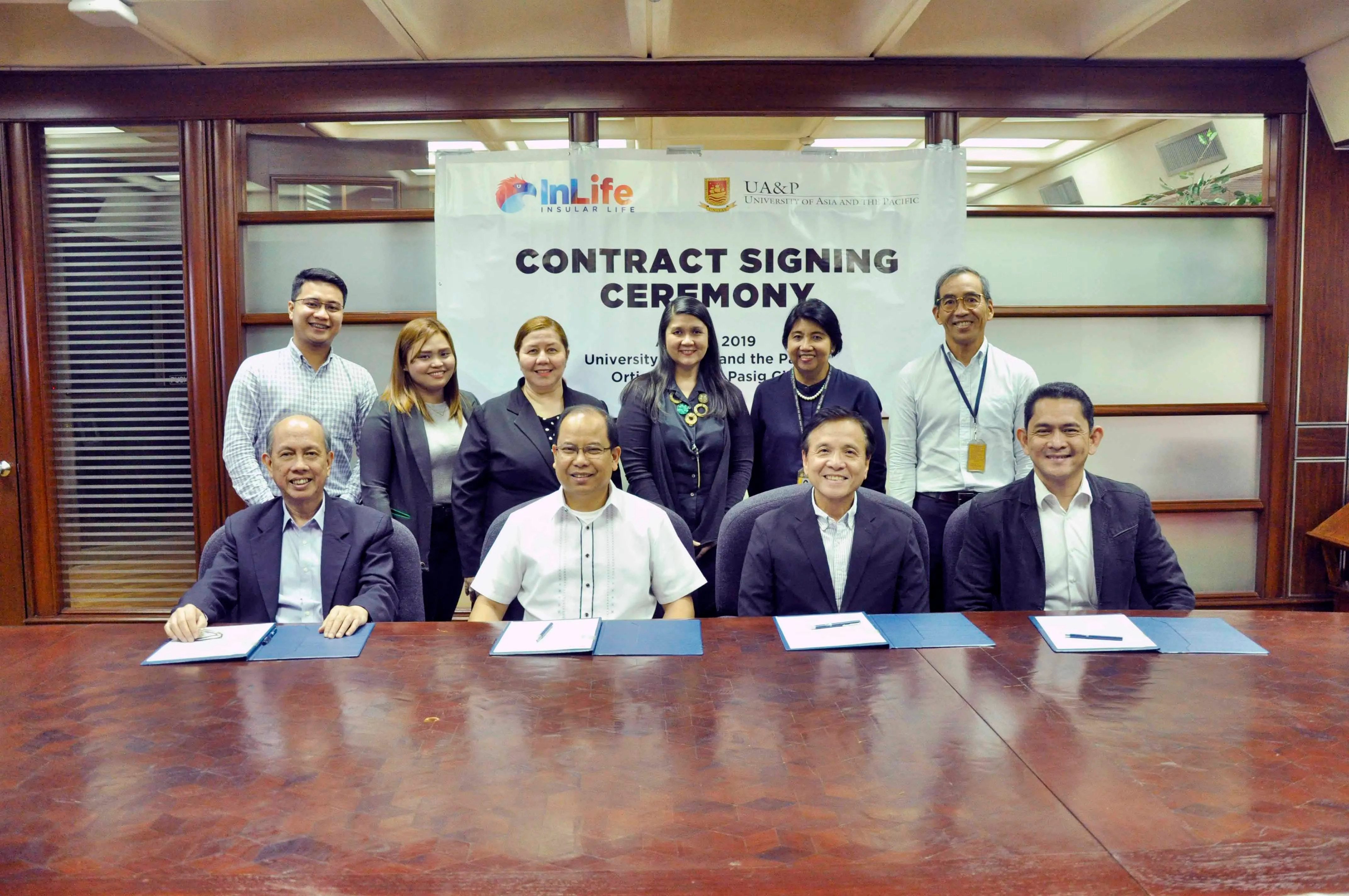 The University of Asia and the Pacific (UA&P) recently partnered with Insular Life (InLife) in securing the future of its educators and employees through InLife's unique and one-of-a-kind product solution that integrates retirement fund management and life insurance protection in one – the Comprehensive Group Plan (CGP).
CGP is compliant with the retirement pay law (Republic Act No. 7641), and may be tax qualified through the Bureau of Internal Revenue. It earns guaranteed interest with a potential to earn more from the actual market yield.
InLife's most recent group policyholder, UA&P is a private, not-for-profit institution of higher learning that offers some of the most outstanding academic programs in Asia.
InLife, the country's largest Filipino-owned life insurance company, takes pride in offering a wide array of group insurance solutions that best fits companies and their employees.
UA&P partners with InLife. Sitting from left: UA&P Vice President Dr. Rolando Sison, UA&P President Dr. Winston Padojinog, InLife First Vice President and Corporate Sales Division Head Carlito Lucas, and InLife Manager and Team Leader for Corporate Sales Gary Orcine
Standing from left: UBP Financial Advisor Mark Reyes, InLife Senior Account Executive Diane Ligsa, UBP Regional Manager Chuchay Galang, UA&P officials Tippy Benitez, Lydia Yuson and Danny Reyes.
Other News & Press Releases