July 22, 2014
Riddle me this: Insular Life's Bugtong FaceBook Game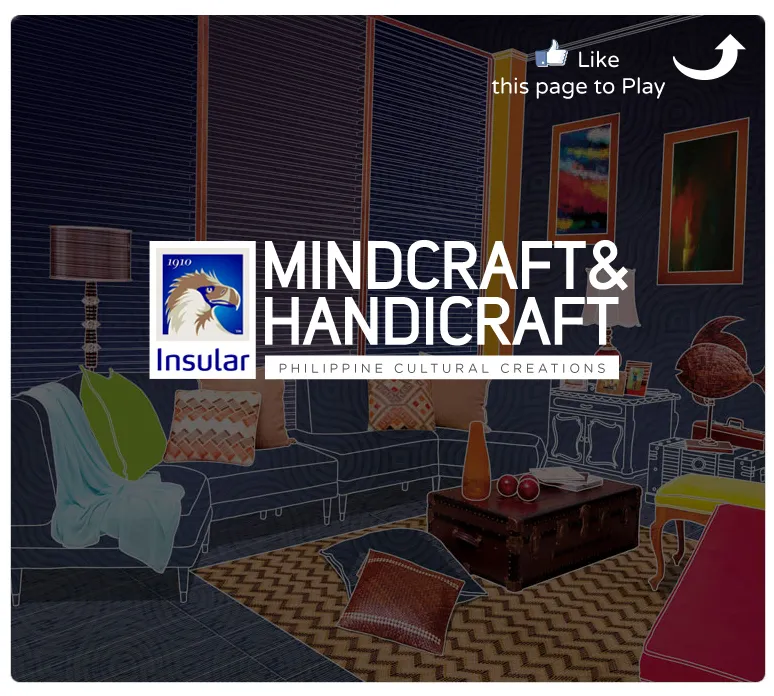 "Sa buhatan ay may silbi, sa igiban ay walang sinabi."
Riddles, or "bugtong" in Filipino, are a staple in local childhood games. Admittedly, "bugtungan" or playing riddles, has enjoyed more popularity before the advent of the Internet and social media. However, contemporary grade school children are still familiar with these literary puzzles, thanks to their Filipino language lessons.
Leading local life insurer, Insular Life, an active advocate of Filipino culture and heritage, has put together an online game that makes "bugtong" or riddles more accessible to today's digitally-connected generation. Titled, Mindcraft & Handicraft, the FaceBook game grew out Insular Life's corporate calendars' theme for 2014. The calendars, designed by award-winning Filipino multimedia studio Kestrel DDM, feature 12 familiar and not-so familiar riddles. To find the answer, the player has to choose from the Filipino handicrafts in the photo.
The FaceBook game -- also produced by Kestrel DDM -- works in the same way except that players have to spell out their answer on allotted boxes. However, unlike in the calendars, players have over 50 riddles to answer, that are randomly generated. These are organized in sets of 10 riddles that the user has to answer as fast as he could. A list of top scorers, or those that answer correctly in the shortest time, is displayed on the winners' gallery.
To play Mindcraft & Handicraft, log in your FaceBook account and go to Insular Life's page. Simply like the page, and click on the Mindcraft & Handicraft button under the Apps tab.
Have you found the answer to the riddle at the start of this article? The answer is "bayong".
Other News & Press Releases