Prudent Measures Applied on Entry to InLife's NCR Offices
January 07, 2022
Prudent Measures Applied on Entry to InLife's NCR Offices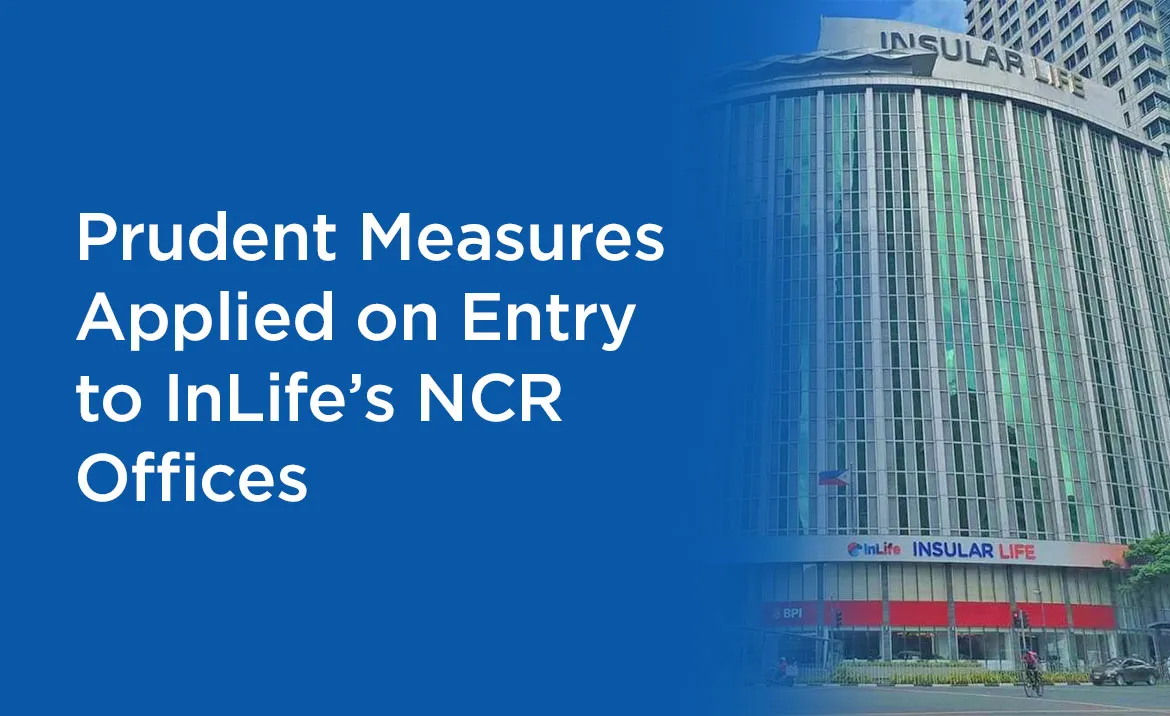 For everyone's safety at this time, please be advised that effective 7 January 2022, InLife offices in the National Capital Region (NCR) will allow ONLY FULLY VACCINATED INDIVIDUALS to enter its premises. Moreover, fully vaccinated individuals are required to present their vaccination cards or certificate along with a valid identification upon entry. 
This is in reference to IATF Resolution No. 148-B, Section C issued on November 11, 2021; 
Public and private establishments, even if not required by the Guidelines on the Implementation of Alert Levels System for COVID-19 Response in Pilot Areas to accommodate only fully vaccinated individuals, may nonetheless validly refuse entry and/or deny service to individuals who remain to be unvaccinated, or are merely partially vaccinated, despite being eligible for vaccination. 
Policyholders who need to pay for their policy premiums may do so using digital channels. Please click this link to check available facilities.  For other business transactions, one may get in touch with their InLife financial advisor, or InLife's other contact points:
• E-mail: customercare@insular.com.ph 
• Tel. No:  (+632) 8-876-1800 for Metro Manila
                      1-800-10-INSULAR (4678527) PLDT toll-free for Provinces
We ask for our clients' usual support and cooperation as we wish for the well-being and good health of all.
Other News & Press Releases