May 28, 2018
Privacy Awareness Week (PAW) 2018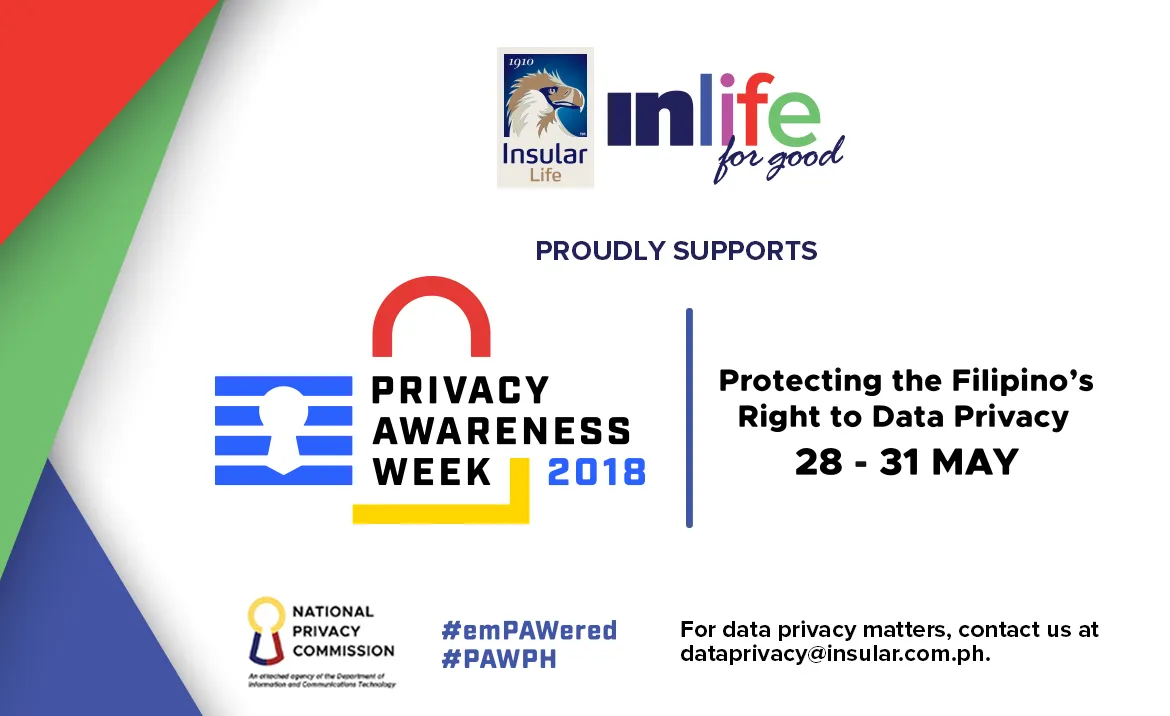 We at INSULAR LIFE are pleased to join hands with you, our data subjects, and with the National Privacy Commission in celebrating the Privacy Awareness Week (PAW) 2018.
Protecting your privacy is a priority for us. We keep in confidence the personal data which you've shared with us. We ensure they are protected against accidental or unlawful disclosure, processing, alteration or destruction. We subject them to appropriate security measures while under active use or in storage. They are retained within the period mandated by law or as required to address policy servicing needs, after which these are destroyed through a secure disposal process.
To know what we do with your data, how we protect them from unauthorized use, please check our Privacy Policy at https://www.insularlife.com.ph/privacy-policy.
We would love to hear your suggestions, comments and questions relating to data privacy. Contact our Data Protection Officer thru our privacy email helpdesk at DataPrivacy@insular.com.ph.
Other News & Press Releases