Prime Care for Critical Illness Now Available Online in the InLife Store
July 04, 2020
Prime Care for Critical Illness Now in the InLife Store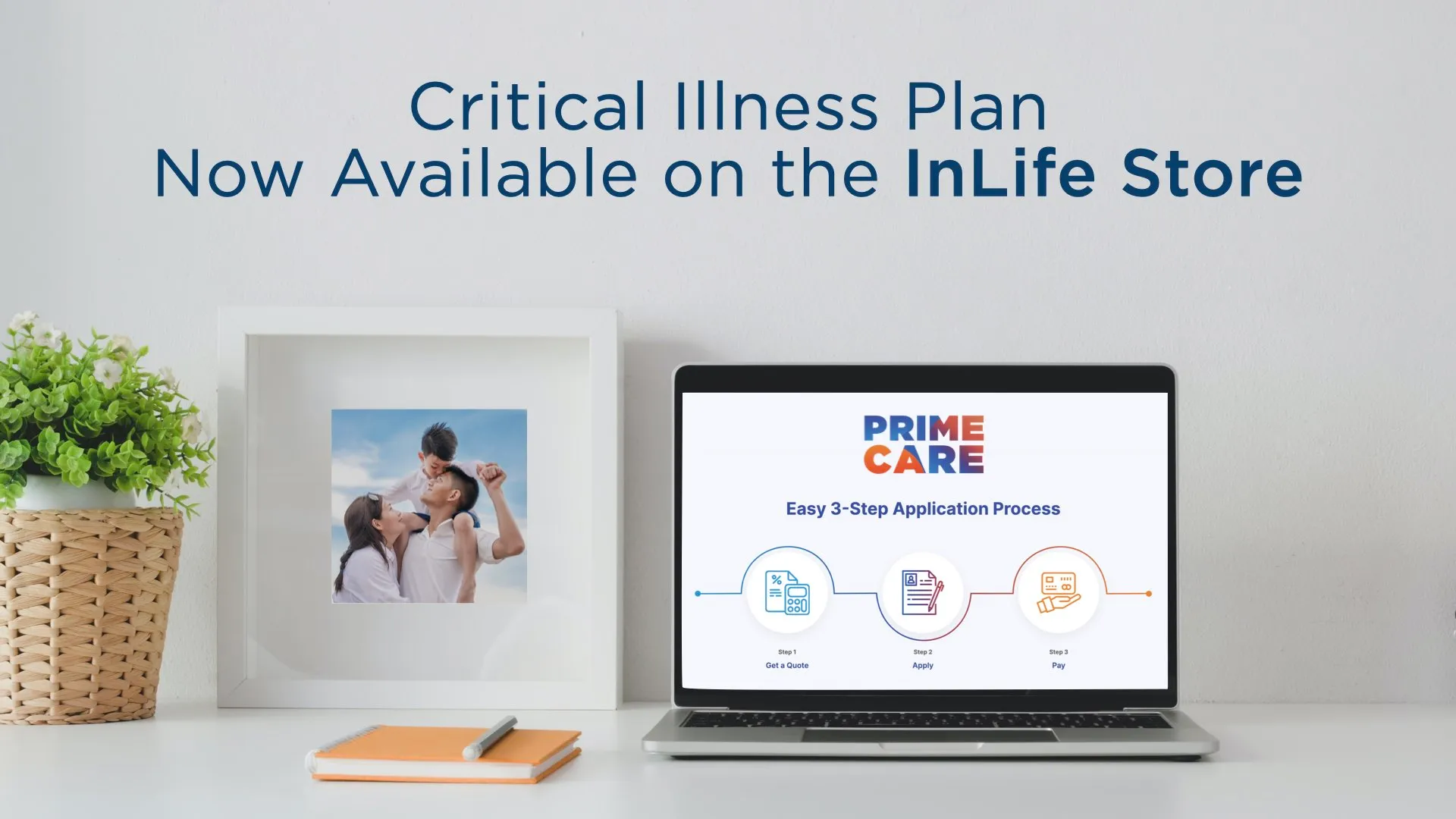 Insular Life's (InLife) Prime Care, a yearly renewable term life insurance for critical illness, is now available online via the InLife Store.  

Interested parties may avail themselves of Prime Care in four easy steps: visit www.inlifestore.com.ph, choose a plan, fill out the online application form, and pay online. The policy will be issued via email within 48 hours.  
"We want to make it easy for our customers to avail themselves of Prime Care because it is a unique product that gives them easy access to funds for their health care needs. Compared to the usual term life insurance plans offered in the market, Prime Care is a health care plan that protects against critical illness and the initial and ongoing costs that it entails. Prime Care's cash benefits are also better matched to the real costs of treatments," said InLife President and CEO Mona Lisa B. de la Cruz.  
Prime Care gives a lump sum amount and pays a monthly cash allowance for 30 months if the insured is diagnosed with any of the covered critical illnesses. In case of total and permanent disability, it gives an additional lump sum amount on top of the cash allowances. Should the insured pass away while receiving the monthly cash allowances, all unpaid cash allowances are given to the beneficiaries.
InLife's Prime Care is best for young professionals and married individuals who are raising their own families. To illustrate, a 35-year old may be insured for up to P1.8M for one year for about P1,700 monthly premium. With Prime Care being a term insurance plan, policyholders 18 to 60 years old may renew their Prime Care plan every year until they reach the age of 69, if there is no diagnosis of a critical illness. 
Aside from these, Prime Care gives access to Best Doctors™, a global network of expert physicians, for medical advice and help on the best course of treatments available. 
You may also check our other health insurance coverage to learn which insurance options are best for you.
For more information, interested parties may e-mail inquiry@insular.com.ph.
Other News & Press Releases