November 25, 2021
Notice to all Members of The Insular Life Assurance Company, Ltd.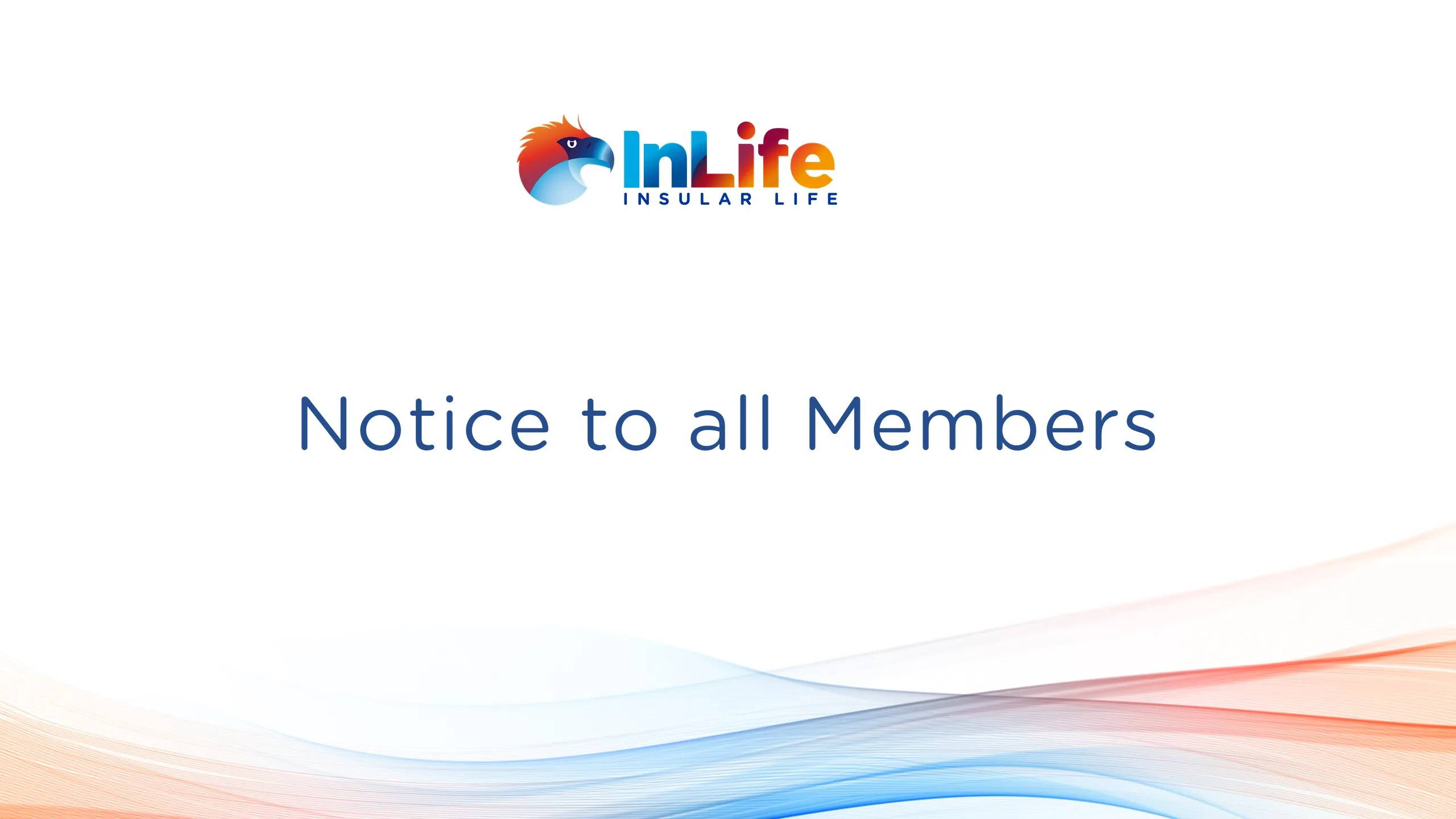 Please be informed nominations may now be submitted for candidates for the post of three (3) members of the Board of Trustees to replace those whose terms of office are expiring on the date of the 2022 Annual Members' Meeting scheduled on Wednesday, May 25, 2022, at 4:15 P.M.
The nomination should be in accordance with the requirements of Article 4 of the Company's Amended By-Laws and the Code of Corporate Governance issued by the Insurance Commission under Circular No. 2020-71 dated June 13, 2020.
The nomination must be in writing and should set forth the name of the nominee/s and their written acceptance of the nomination.  The said nomination must be received by the Office of the Corporate Secretary at the 8th Floor, Insular Life Corporate Centre, Insular Life Drive, Filinvest Corporate City, Alabang, Muntinlupa City, on or before Wednesday, January 26, 2022.
                                                                                                                                           (Sgd.) 
                                                                                                                       ATTY. RENATO S. DE JESUS
                                                                                                                            Corporate Secretary
Other News & Press Releases