Notice of the Postponement of the 2020 Annual Members' Meeting
May 13, 2020
Notice of Postponement of the Annual Members' Meeting (AMM) scheduled on 27 May 2020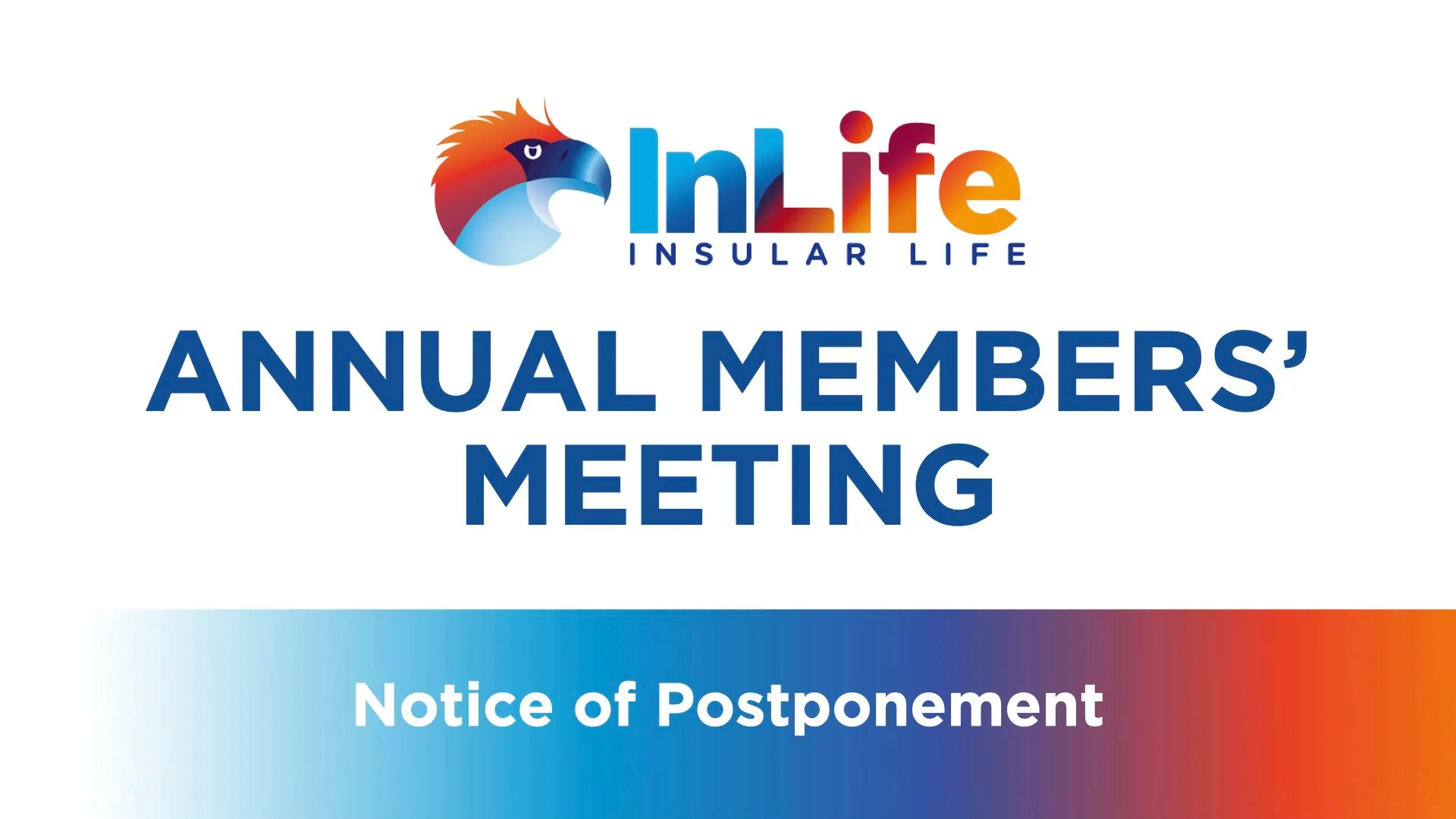 Please be informed that, in the Special Meeting of the Board of Trustees (the "Board") of The Insular Life Assurance Company, Ltd. (the "Corporation") held on 23 April 2020, where a quorum was present and acted throughout, the Board unanimously approved the postponement of the 2020 Annual Regular Members' Meeting from its original schedule on 27 May 2020 to 08 July 2020 at 4:15 P.M.

The postponement is in consideration of the health and safety of the Members in the light of the COVID-19 pandemic.
The re-scheduled meeting shall allow Members to participate through remote communication pursuant to the applicable guidelines of the Securities and Exchange Commission and the Insurance Commission. The corresponding Notice shall be provided in accordance with the Corporation's By-Laws.
Click here for the official Notice.
Other News & Press Releases