March 05, 2018
New Top-level Appointments At Insular Life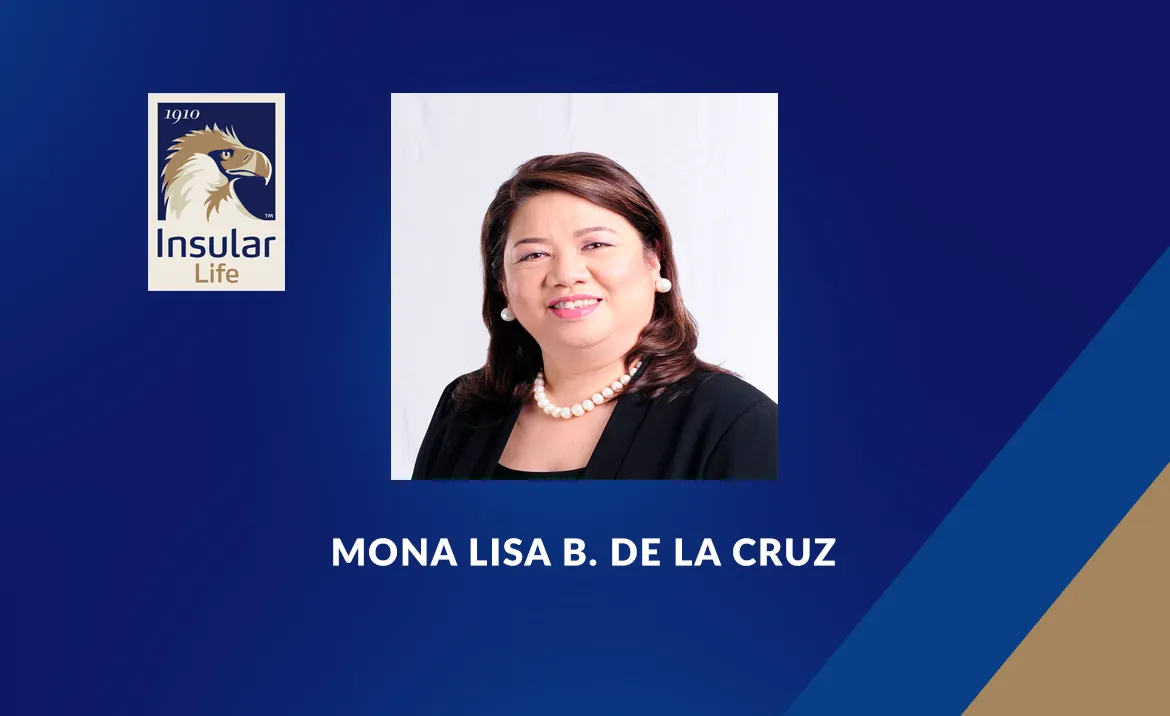 Nina D. Aguas
was appointed Executive Chairman of the Board of Trustees. She was Chief Executive Officer from January 2016 to December 2017. Aguas is likewise the Chairman of Insular Health Care, Inc., and Home Credit Mutual Building & Loan Association, and the Insular Foundation, Inc. She is on the board of the Philippine Life Insurance Association. Prior to joining Insular Life, Aguas held various senior management positions in multi-national financial institutions across Asia and in the United States, leading widely diverse teams in Wealth Management, Private Banking, Consumer and Retail, Audit, Compliance and Risk Management. Nina was President and CEO of PBCOM from 2012-2015. She is a recipient of FWN 100 Most Influential Filipina Women Leaders in the World 2013, San Francisco, USA.
Luis C. la Ó, is now the Vice Chairman after the retirement of Delfin A. Lazaro. La Ó has been a member of the Board of Trustees since 2015, and has served in various capacities, including Chairman in 2017. He is also a Director of Mapfre Insular.
Aguas spearheaded Insular Life's move toward redefining the institution's strategic directions, which is now restructuring the 107-year old institution into embracing innovation and digital transformation to better reach new markets and address the changing needs of the insuring public.
She led the company's business transformation initiatives such as the bancassurance partnership with leading universal bank, Union Bank of the Philippines. She has taken the challenge for Insular Life to be in the forefront of insurance for women in the Philippines through the partnership with World Bank's International Finance Corporation. She created new roles and piloted innovation initiatives geared to build the business model of the company in the digital age.
During her first year in office in 2016, Insular Life delivered the highest financial performance, achieving double, and even triple digit growth rates. As result, Insular ranked number two in net worth and net income, and number 3 in terms of assets. It was also during her term as CEO that the company was recognized many times over by international award giving bodies for their digital capabilities and trusted brand.
Succeding Aguas as CEO is
Mona Lisa B. de la Cruz
, formerly President and Chief Operating Officer. De la Cruz is presently a Director of Pilipinas Shell, Mapfre Insular, and of other Insular Life affiliates. She is a homegrown talent and a seasoned life insurance professional across various disciplines within the company. Among many, she was Chief Operating Officer, Chief Actuary and Treasurer. She was awarded the UPAA Distinguished Alumni Award in 2017, and also recognized as one of the FWN 100 Most Influential Filipina Women Leaders in the World 2016, Cebu City. She is a graduate of the University of Michigan, MS Actuarial Science, and the University of the Philippines, BS Statistics (cum laude). She is a fellow of the Actuarial Society of the Philippines and an Associate of the US Society of Actuaries.
Meanwhile, the Board also approved the appointment of Justo A. Ortiz and Gil B. Genio, to replace Delfin A. Lazaro and Jesus Alfonso G. Hofilena who both retired recently.
Ortiz
is currently the Chairman of the Board of Union Bank of the Philippines. He brings with him over 25 years of experience in leading one of the top 10 and multi-awarded banks in the country. It was his vision as chairman and CEO to lead the company to be at the forefront of technology based banking in the Philippines. Today Union Bank is one of the few highly digitally connected bank, offering delivery of online, real time, and highly-secured business solutions to its customers. Ortiz is also chairman of Union Properties, and Philippine Payments Management, Inc. He is also a director of Aboitiz Property Ventures. Prior to Union Bank, he was the Managing Partner – Global Finance, and Country Executive – Investment Banking of Citibank, N.A.
Genio
is currently the Chief Technology and Information Officer and Chief Strategy Officer of Globe Telecom, Inc. He has been leading the overall corporate strategy and business development of the telecom giant since 2010. He is also the CEO of Globe Capital Venture Holdings, and Director of Globe Telehealth Inc., among others. He is a Managing Director of Ayala Corporation. Prior to joining Globe and Ayala, Genio spent more than 11 years with Citibank in the Philippines, Singapore, Japan, and Hong Kong with stints in financial control, risk management, product development, audit, and market risk management.
Other News & Press Releases