Muntinlupa Day Advisory
February 28, 2022
Muntinlupa Day Advisory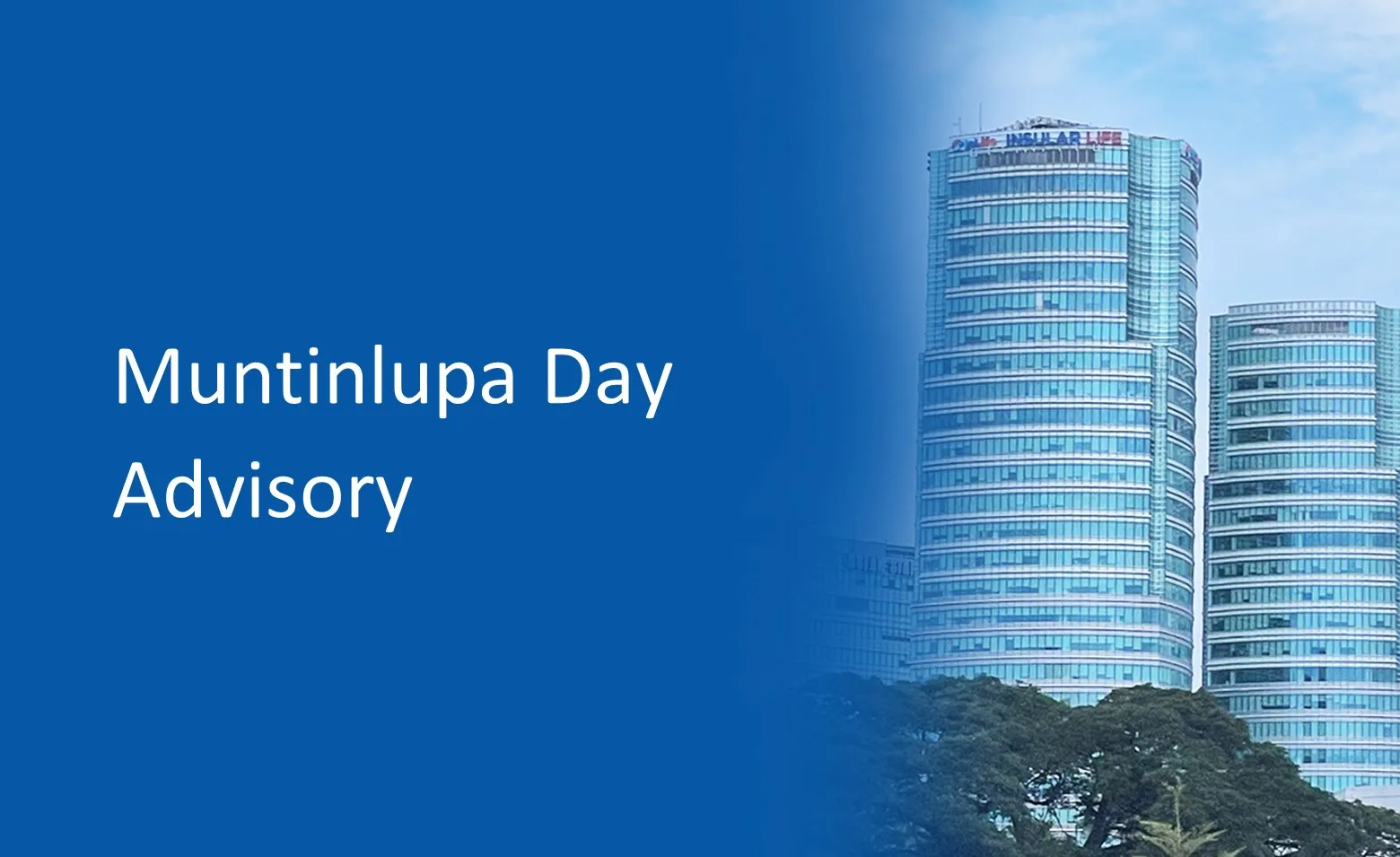 In commemoration of Muntinlupa Day, InLife's Head Office in Alabang will be closed on March 1, 2022.  
Other InLife branches and offices outside Muntinlupa will be open. We encourage all visitors to set an appointment prior to your visit for everyone's safety.  
Our online services are also available to take in your requests and address your concerns. For 24/7 policy information access, download the InLife Tribos* app from the Google Play Store, register and log-in or visit and log-in to your customer portal. To pay for your policy premiums, go to InLife Pay or visit other InLife payment channels. For other inquiries, chat with Ella on FB messenger or e-mail customercare@insular.com.ph.
The InLife Alabang office will be open to serve you on March 2, 2022.
*soon to be available in the Apple Store

Other News & Press Releases