Latest InLife campaign encourages Filipinos to continue dreaming despite the odds
February 07, 2023
Latest InLife campaign encourages Filipinos to continue dreaming despite the odds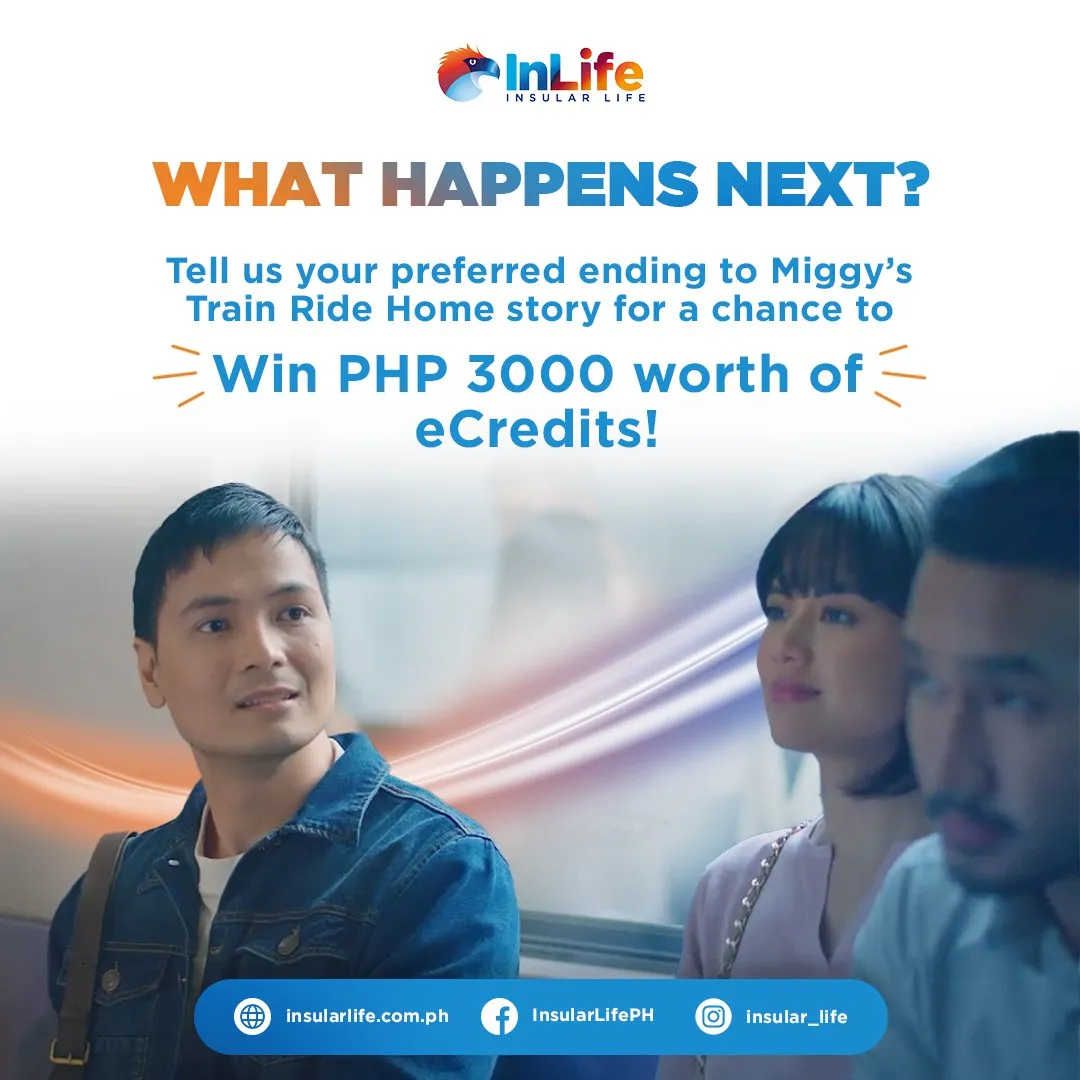 From the pandemic to the rising prices of commodities, from global crises to personal struggles -- many things can dampen the spirit and force one to give up. 
This is why Insular Life's (InLife) recently launched campaign focuses on motivating Filipinos, especially the youth, to carry on with their dream despite the challenges they faced in the recent years that they continue to face today.
InLife President and CEO Raoul Antonio E. Littaua shared that the latest marketing research showed 7 out of 10 young Filipinos today no longer have a dream.
"They are anxious about falling ill, or their loved ones getting sick. They remain fearful about losing their jobs. They are stressed about high inflation and they are frustrated that they can't even find onions in the market. They are so preoccupied with the uncertainties of today that they no longer have the time to set goals or revisit their hopes and ambitions," he said in a message during the campaign's launch.
In life, you are free to dream!
InLife's campaign which starts with Train Ride Home, a series of videos with different conclusions, is now up on InLife's Facebook and Instagram Pages and YouTube Channel.  
Train Ride Home features a man sitting next to a woman on a train. He is clearly smitten by the woman. What happens as they travel to their destination may surprise you. 
"If you haven't had the chance to see the video yet, I encourage you to watch it, like and share it with family and friends," Littaua encourages. 
InLife wants to give everyone the chance to provide a possible ending to the video as it invites viewers to share their thoughts and have the chance to win prizes. Joining is easy. 
1. Like and follow InLife's Facebook (InsularLifePH) or Instagram (insular_life) account.
2. Like and share the post of the first "Train Ride Home" video in Facebook or in Instagram. Make sure that the post is set to public.
3. Tag three people in the comments section
4. Write how they think the video should end and use #FreetoDreamInLife and #InLifeTrainRideHomeGiveaway. 
5. Ensure the profile is set to public. 
Three InLife Facebook followers and two InLife Instagram followers with the best comments will win PhP3,000 worth of e-gift certificates each. Contest will run from February 7 to 13, 2023. 
Dream a Lifetime for Good
InLife, the largest Filipino life insurer in the country has been serving Filipinos for 112 years now. As Filipinos continue to pursue their dreams, InLife is there to help fulfill them.
"We are InLife and we are a proud Filipino company. We have been with our fellow Filipinos for more than a century, sharing in their struggles and triumphs, and helping them fulfill their dreams. We want them to start dreaming again, make a difference in their and their loved one's lives, while they enjoy the benefits of their life insurance because InLife is here to take care of the risks," Littaua said.
Other News & Press Releases