InLife Office Visitor Guidelines and Policies
March 16, 2021
Keeping Our Policyholders Safe During COVID-19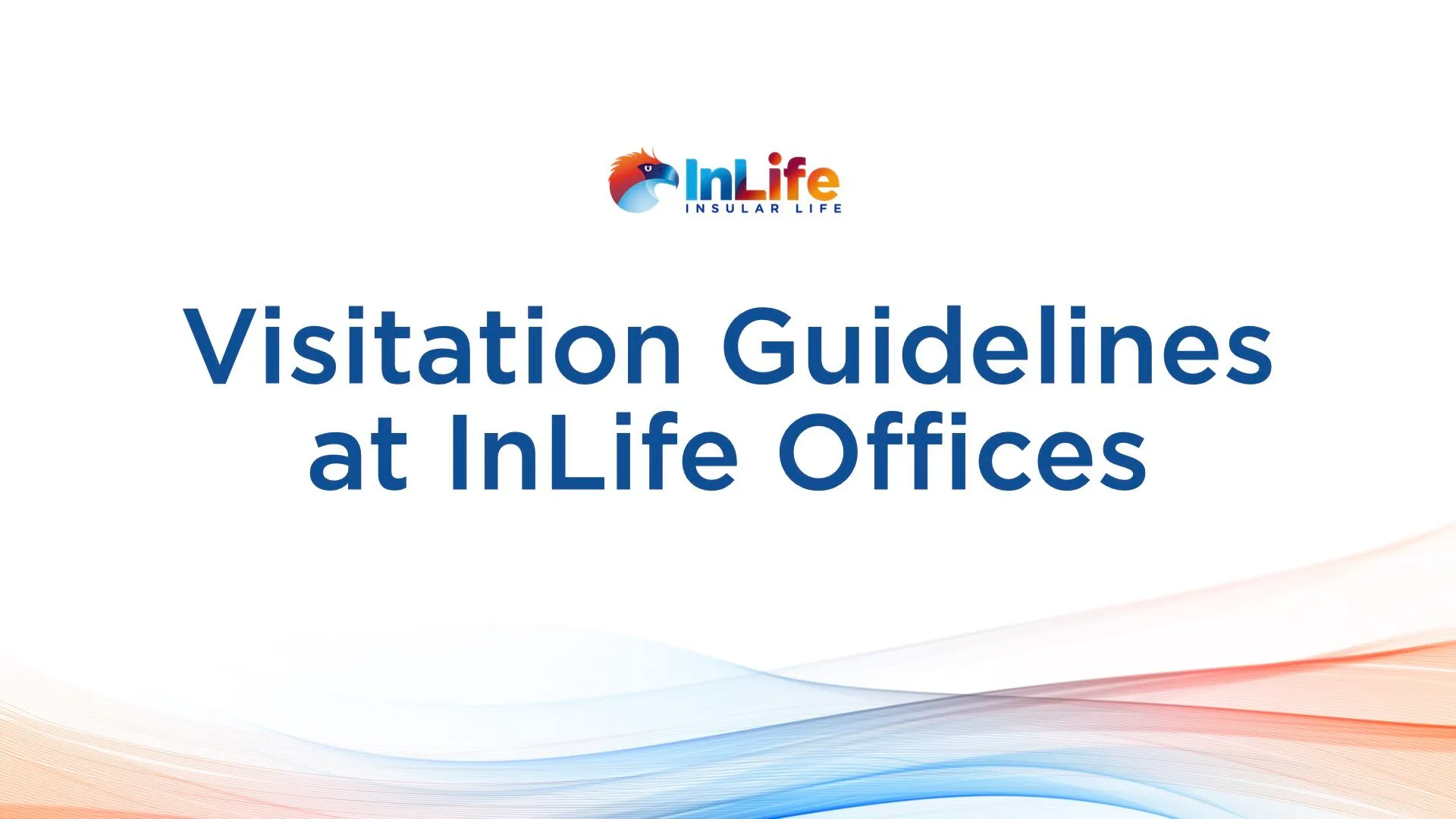 It has been a year since we have been able to welcome you openly in our offices. We hope you have been well after all this time.

In the past few days, news reports have shown an increasing number of COVID-19 cases as well as the discovery of its other variants. To minimize the risk and to ensure your utmost safety, we encourage you to go online for your policy servicing needs.

• For policy details and servicing transactions, please register or access the InLife Customer Portal
• For premium payments, you may refer to https://www.insularlife.com.ph/payment-facilities
• For inquiries:
  o Email us at customercare@insular.com.ph
  o Visit our website at insularlife.com.ph and submit your inquiry
  o Follow us on Facebook and chat with Ella

So that we can facilitate your inquiries faster, please indicate in the subject of your email any one of the following:
• Policy inquiry
• Confirmation of payment
• Customer Portal
• Release of benefit
• Contact information update
• Payment facilities
• Others

If you deem it necessary to come to our offices, please be advised that InLife offices shall strictly implement a no appointment, no servicing policy. For your and our employee's safety; interaction will be limited to 15 minutes per day. This means, that we can only accommodate one transaction per customer per day. If you have multiple transactions or concerns, please e-mail us the details of your requests first using the email address located in our branch locator indicated below, so we can advise you on how to proceed with these transactions.

We are seeking your cooperation to observe the following when you visit an InLife office:
1. Proceed only when you have a confirmed appointment which you will receive in your registered e-mail. Present the appointment confirmation message to our security or field office staff during your visit.
2. Queue for thermal scanning at the entrance of the office.
3. Fill out the declaration of health required by the Local Government Unit and the InLife Health Checklist. Present the health check email confirmation to the security or field office staff.
4. Clean hands using hand sanitizers available.
5. Wear a face mask and face shield at all times.
6. Bring your own pen.
7. Only one (1) companion will be allowed per policyholder.

To book an appointment in your preferred InLife office, you may do so through our Branch Directory page at least one (1) day before your preferred date. Please be ready with your email address when booking an appointment. If you do not have any, please call (02) 8-876-1800 for Metro Manila and 1-800-10-INSULAR (4675827) for PLDT subscribers outside Metro Manila. Our business hours are 8:00 AM to 5:00 PM, Monday to Friday, except holidays.

Thank you for understanding these extra precautions as we become more diligent in our efforts to ensure everyone's health and safety.

Other News & Press Releases