May 23, 2019
Insurance Commissioner Funa Stands With InLife Sheroes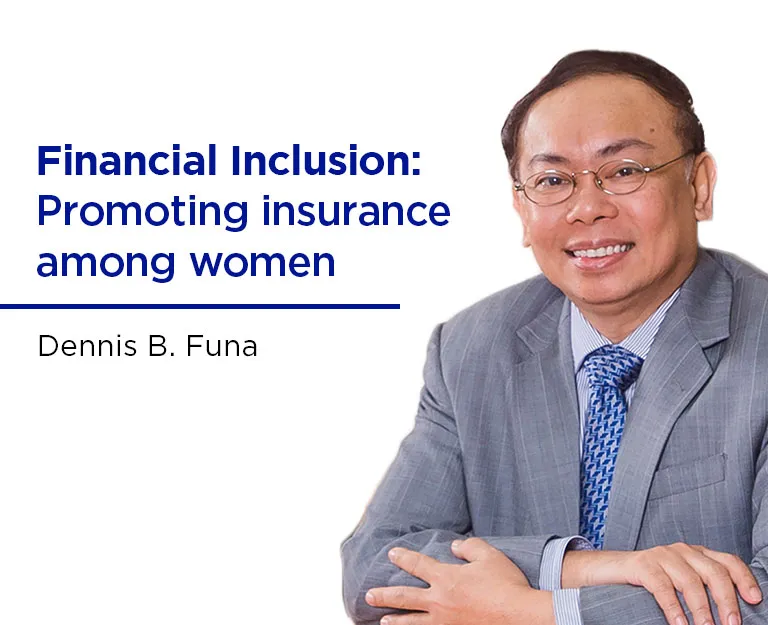 Insular Life, the first and largest Filipino life insurance company and the only mutual company in the Philippines, prides itself in serving Filipinos through products and services that promise to deliver a lifetime for good. In its effort to raise the bar high for championing the efforts of women empowerment, it sought to forge a partnership with the International Finance Corporation, a member of The World Bank Group. Reputable Insurance Commissioner Dennis B. Funa weighs in on how Insular Life, through InLife Sheroes, is making waves across the country.
The International Finance Corp. of the World Bank Group has launched an advocacy program to promote insurance among women. In pursuing this program in the Philippines, the IFC has partnered with Insular Life Assurance Co. (InLife) in 2018 under a program called "Sheroes". This program was triggered by a 2015 report of the IFC—"She for Shield: Insure Women to Better Protect All"—where it was concluded that the women segment represents an untapped $1.7-trillion market, mostly in the emerging markets.

Under this Sheroes program, the IFC seeks to partner with innovative insurance companies in different countries with the objective of increasing the uptake of insurance by women by offering customized risk mitigating solutions. Insurance products will be developed specifically designed for women's needs. For example, insurance products will be developed specifically for women entrepreneurs, women professionals, women millennials, women retirees and so on. Their capacity to pay will, of course, be taken into consideration. To illustrate, the average monthly income, as of 2018, of women entrepreneurs is at P85,671.43; for women professionals, it is at P31,272.73; and for women millennials, it is at P33,195.65. Insular Life was chosen for this endeavor in the Philippines.
According to Yuan Xu, IFC country manager for the Philippines: "Women are important to the continuous economic growth of the Philippines. At IFC, we are committed to finding innovative ways to expand women's access to assets and ways to secure them. Through this partnership with Insular, we will develop insurance solutions that will address women's financial protection and risk mitigation needs at different life stages." And while the initiative offers a new opportunity for niche marketing, Insular Life CEO Nina Aguas emphasized that the "economic or profitability component in the equation is not as crucial to us, as the opportunity to expand our reach to the uninsured, unserved women out there, using technology to enable us to find innovative ways to create meaningful and long-term relationships with them."
In the IFC report, it was projected that women will drive insurance market growth in the years to come. Particularly, it is projected that the emerging countries will represent 50 percent (projected at $874 billion) of the women's insurance market growth by 2030, as opposed to 10 percent ($98 billion) in 2013.
Women will be a vital driver of growth in the insurance industry because of changing societal norms. Women will enjoy increased participation in the economy. Completion of tertiary education for women has been increasing, and as a consequence, their presence in the labor force has also been increasing. The growth in their purchasing power also cannot be denied. There will also be an increasing need for financial protection with the apparent delay in the marriage age as well as increasing rates of divorce in the country.
Overall there has been an increasing financial awareness for mothers as they seek the financial well-being of their children. Together with these potentials, it was found through surveys conducted that women have the interest for financial protection, that they are focused on the prevention of misfortunes, they are advocates for good services, they are more loyal, they are becoming digital-savvy, and that they are less prone to committing fraud. Indeed, in microfinance, it is common knowledge that the repayment rate of loans is higher for women.
In terms of potential premiums in the women's market, it is projected that by 2020, the women's market will represent P217.19 billion in premiums, with P58.64 billion for the P&C market and P158.55 billion for the life market.
Other News & Press Releases