August 22, 2017
Insular Life Volunteers visit the wounded soldiers of Marawi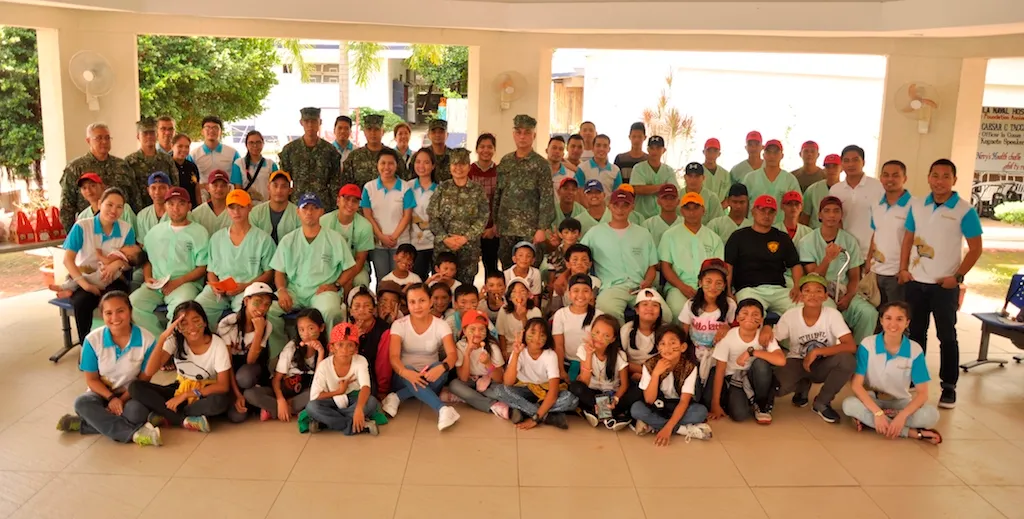 A total of 45 Insular volunteers and GK kids went for a hospital visit to the 33 injured Marine soldiers recovering from the Marawi war. The objectives of the activity is two - to show support to the troops who selflessly put their lives on the line in the Marawi war and to teach GK kids the value of altruism, or the disinterested and selfless concern for the well-being of others.
The morning of hospital visit was filled with games, dance and song numbers, prepared by the volunteers and kids themselves. Towards the end of the activity, the soldiers received letters of encouragement together with the souvenir caps. In response, the soldiers stood up and gave candies to the kids as a sign of their appreciation and gratitude.
Colonel Cherrisse Manzano of the Philippine Marine Corps, said in her thank you message that the activity of the volunteers is a true example of teaching the underprivileged children the value of "concern for others."
The Gawad Kalinga children are the beneficiaries of the adopted community of Insular Foundation in Gawad Kalinga Marcelo Green Village in Paranaque City. The Insular volunteers are employees of Insular Life who do value formation activities to the village every third Saturday of the month.
Other News & Press Releases