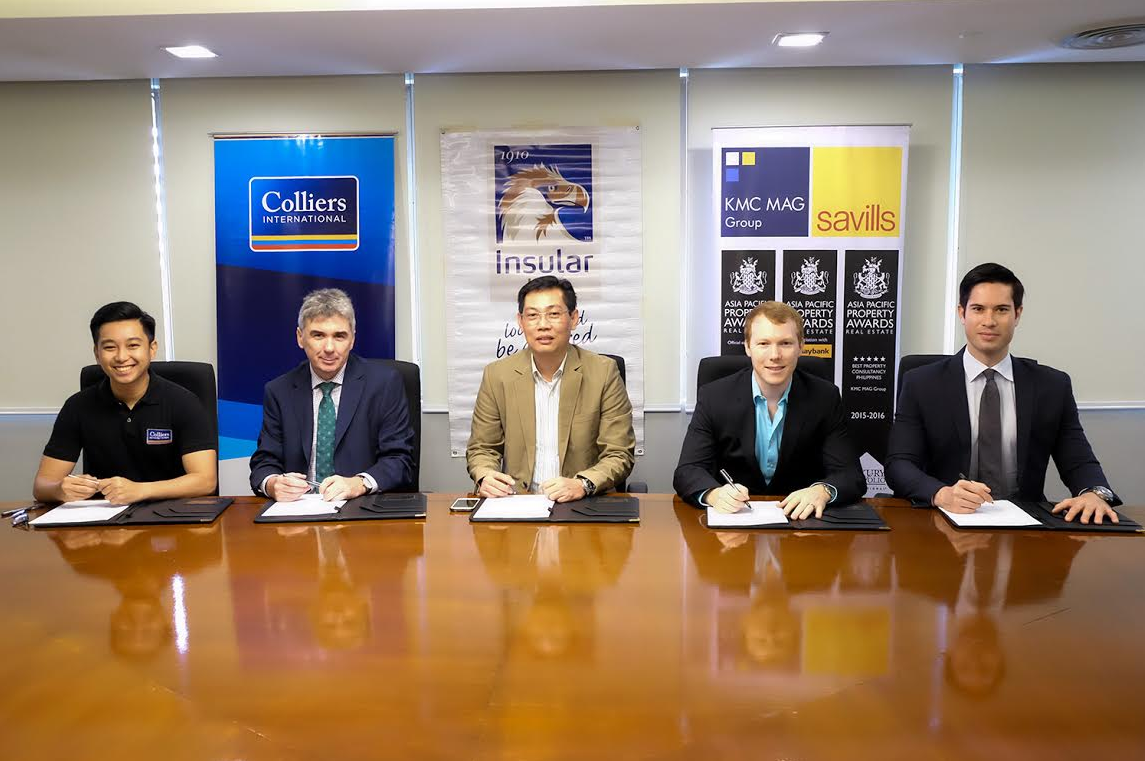 Shown during the signing of the agreement are (from left): Associate Director Bryan David and Managing Director David Young, representing Colliers International; Insular Life Vice President and Real Property Division Head Hector A. Caunan; and Managing Director Michael McCullough and Vice President for Business Development Yves Luehti, representing KMC MAG Group.
April 19, 2016
Insular Life Signs Agreement for Co-landlord Representation of Makati Building
Insular Life signed an agreement with Colliers International and KMC MAG Group for the co-landlord representation of the new Insular Life Building in Makati City. As co-Landlord Representatives, the two companies will be responsible for the pre-selection of tenants for the new Insular Life Makati Building, which is undergoing renovation, and will be completed by February 2017. Insular Life is also building a 5-storey car park building behind its main building. 
Share this news