June 19, 2019
Insular Life receives 3-Arrow ACGS Award for 2018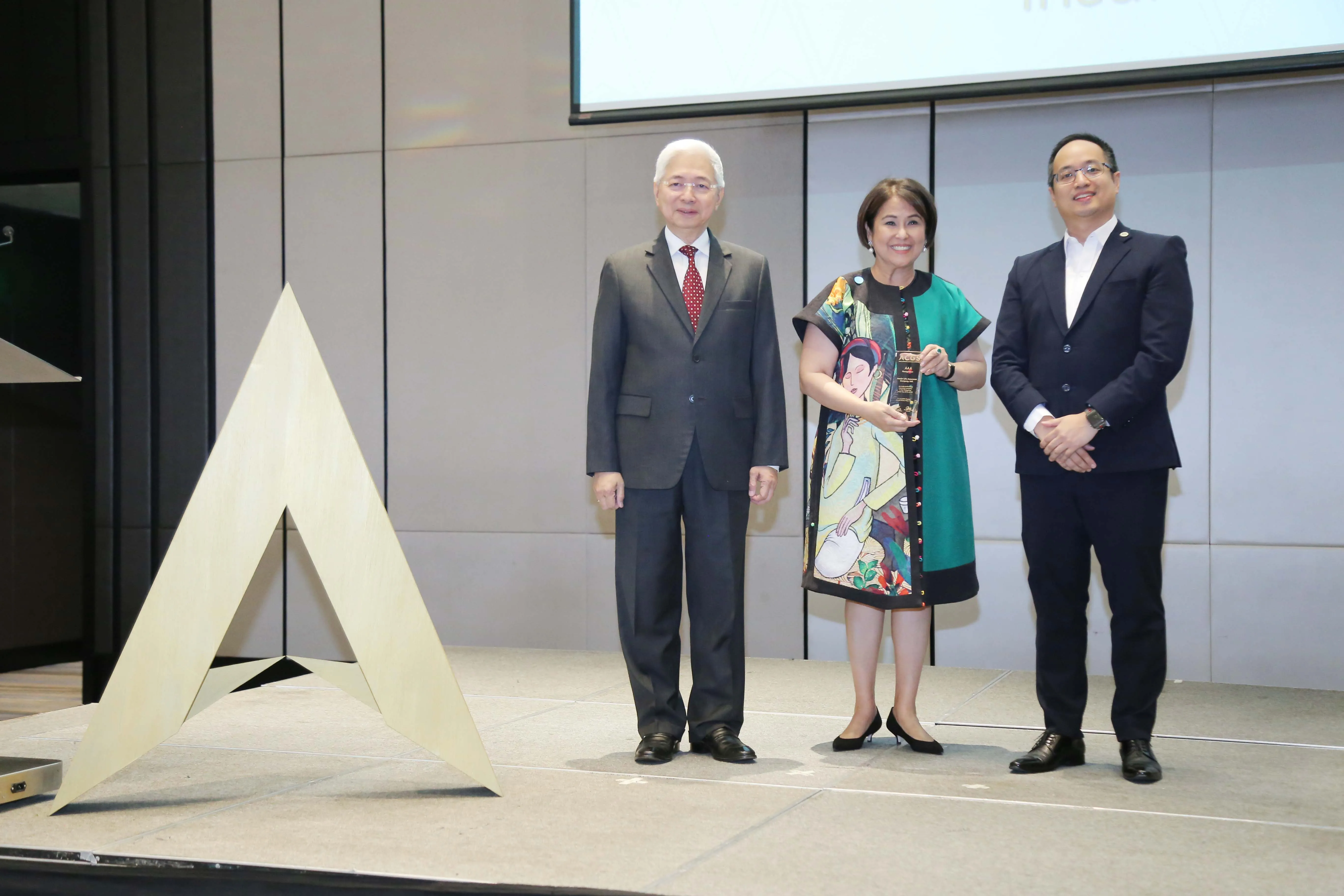 Largest Filipino life insurer, Insular Life (InLife), was honored with a Three-Arrow Recognition as a top performing insurance company in the Philippines under the 2018 ASEAN Corporate Governance Scorecard, given by the Institute of Corporate Directors (ICD). The Three Arrows Recognition is given to those companies which garnered a total score of 100 to 109. InLife earned a total of 104.53 in the ACG Scorecard.
"As a mutual life insurance company, InLife, takes corporate governance seriously. It is one strong point we must have as we are primarily accountable to our policyholders. A high corporate governance culture permeates the entire organization, starting from the Board of Trustees, to senior management, and across all ranks. It is very important for us to be governed properly" said InLife Executive Chairman Nina D. Aguas.
Out of the 116 life, non-life and Mutual Benefit Associations under the Insurance Commission, only nine companies made it to the passing score of 80.
The ACGS is an initiative of the ASEAN Capital Markets Forum that started collaboration with the Asian Development Bank in 2011. It is used to assess the level of governance practices of publicly listed companies, insurance companies and banks in six participating countries in the ASEAN. The assessment covers Rights of Shareholders, Equitable Treatment of Shareholders, Role of Stakeholders, Disclosure and Transparency, and Responsibilities of the Board.
In 2018, InLife ranked second in net worth at ₱37 billion, third in assets at ₱130.4 billion, and fifth in net income at ₱2.3 billion, among all life insurance companies in the country.
InLife Executive Chair Nina D. Aguas receives the award on behalf of InLife. With her are ICD Chief Executive Officer Alfredo E. Pascual (left) and Insurance Commission Deputy Commissioner George S. Ongkeko, Jr.

Other News & Press Releases