June 13, 2019
Insular Life names Chief Strategy and Financial Officer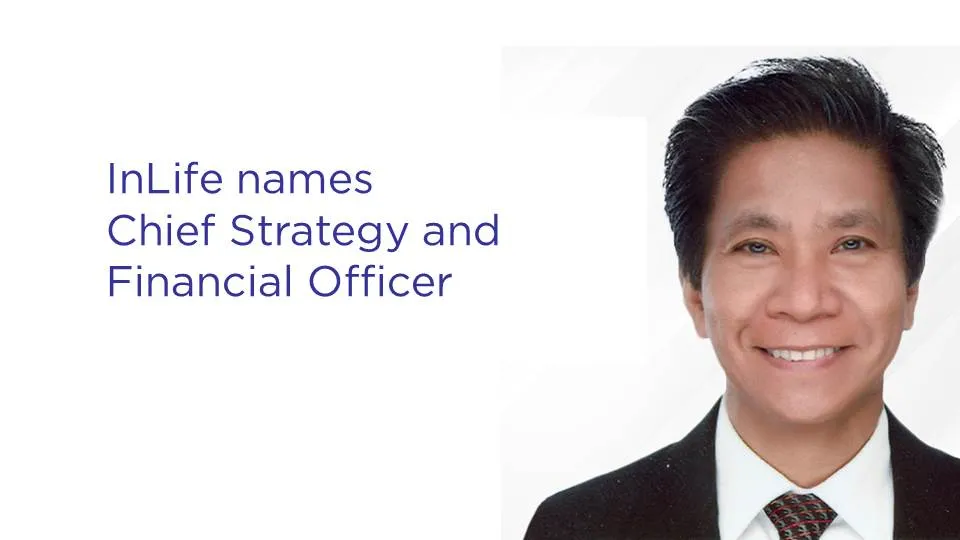 Insular Life (InLife), the country's largest Filipino-owned life insurer, has named Claro P. Bonilla as the Company's new Chief Strategy & Financial Officer with the rank of Executive Vice President.
Bonilla's appointment was announced by InLife's President and Chief Executive Officer, Mona Lisa B. De la Cruz, during the recent Annual Members' Meeting held at the Insular Life Corporate Center in Alabang.
He will lead the Strategy and Financial Management Group of InLife. In this capacity he will be responsible for strategy development, finance, investment management, real property operations, and enterprise risk management.
Bonilla is a seasoned executive with a solid senior financial management experience gained primarily from Citibank N.A., both in its domestic and international operations. He has a track record of implementing efficient financial operations resulting in business growth and savings in his various roles in the Philippines and overseas (Singapore and South Korea).
Immediately prior to joining Insular Life, Bonilla was Chief Operating Officer of BPI Securities Corporation, where he executed a number of initiatives that improved operations, product portfolio, customer experience, and employee engagement.
A Certified Public Accountant, Bonilla earned his BS Business Administration and Accountancy degree from the University of the Philippines. He holds a Master in Business Management degree from the Asian Institute of Management and has completed the Advanced Management Program of the Harvard Business School.
Other News & Press Releases