October 24, 2018
Insular Life gears up for paperless environment via Hackathon Competition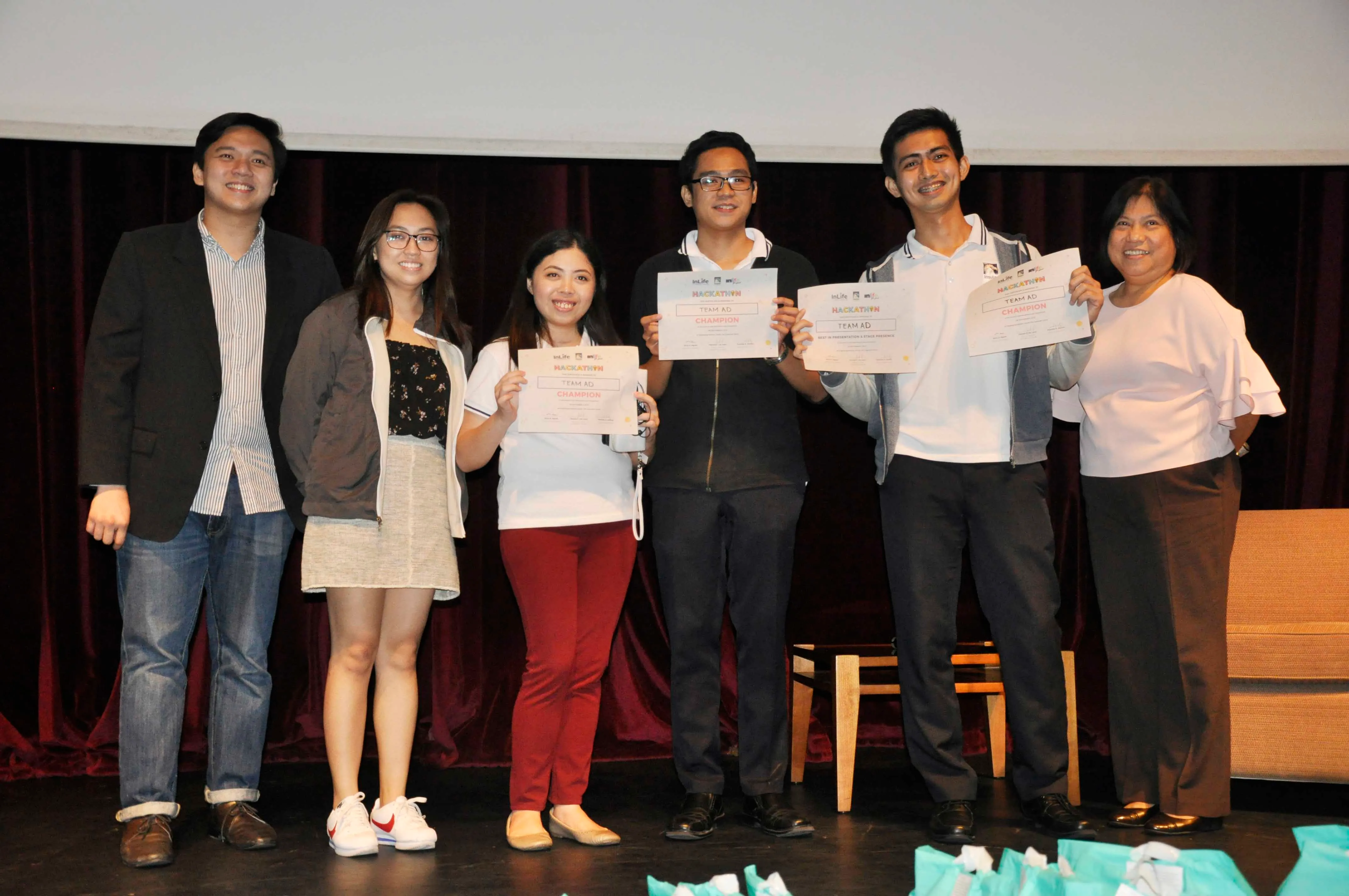 In a bid to foster innovation in handling its voluminous paper transactions, Insular Life turned to its employees for practical, technology-based solutions.
During the company's 1st Hackathon Competition Finals, held recently at InLife's headquarters in Alabang, Muntinlupa, seven teams out of 14 participating groups, pitched their solutions to a panel composed of IT experts and executives.
The teams tackled pain points in the company's paper-led processes by merging the existing technology and IT infrastructure to their proposed solutions.
"This case competition is part of InLife's strategy to prepare the business for the future by leveraging on the talent, insight, and technological knowhow of its employees from all levels of the organization," said Famida Alonto, head of InLife's Innovation Team. She added that hackathons encourage participants to solve problems through the use of design thinking, user experience, and technology.
The team from the Actuarial Division won this year's first hackathon case competition when they presented a live prototype of an application-based solution in handling purchase request forms.
Since last year, Insular Life has embarked on a dual transformation strategy to future-ready the company amidst emerging trends and disruptions in the industry. One of these strategies is digital innovation and allowing disruptors to flourish even within the company.
"The hackathon aims to develop a culture of transformation within the organization," said Alonto.
According to its executive chairman, Ms. Nina D. Aguas, InLife's drive for digitalization should be seen as the company's tool to enable the business.
"We want InLife to be at the forefront of digitalization because our ambition is to be the first fully digitally connected insurance company in the Philippines within the next five years," Ms. Aguas said. "The hackathon is really part of that culture that we want to foster within."
Among life insurance companies in the Philippines, Insular Life has been consistently getting recognitions for its digital drives.
Last year, InLife bagged the "Digital Insurance Initiative of the year Award" from Singapore-based Insurance Asia Awards.
Hackathon Champs Team AD composed of Kristin Regina Casas, Darnyl Taguilaso and Joshua Mari Paman (3rd, 4th and 5th from left, respectively) of the Actuarial Division with Innovation Project Manager Toby Tobias, Innovation Head Fam Alonto (extreme left and 2nd from left, respectively), and HR Head Florian de Leon (extreme right).

Other News & Press Releases