Insular Life Executive Chairman Nina Aguas Recognized As One Of 100 People Transforming Business In Asia
September 15, 2020
Insular Life Executive Chairman Nina Aguas Recognized As One Of 100 People Transforming Business In Asia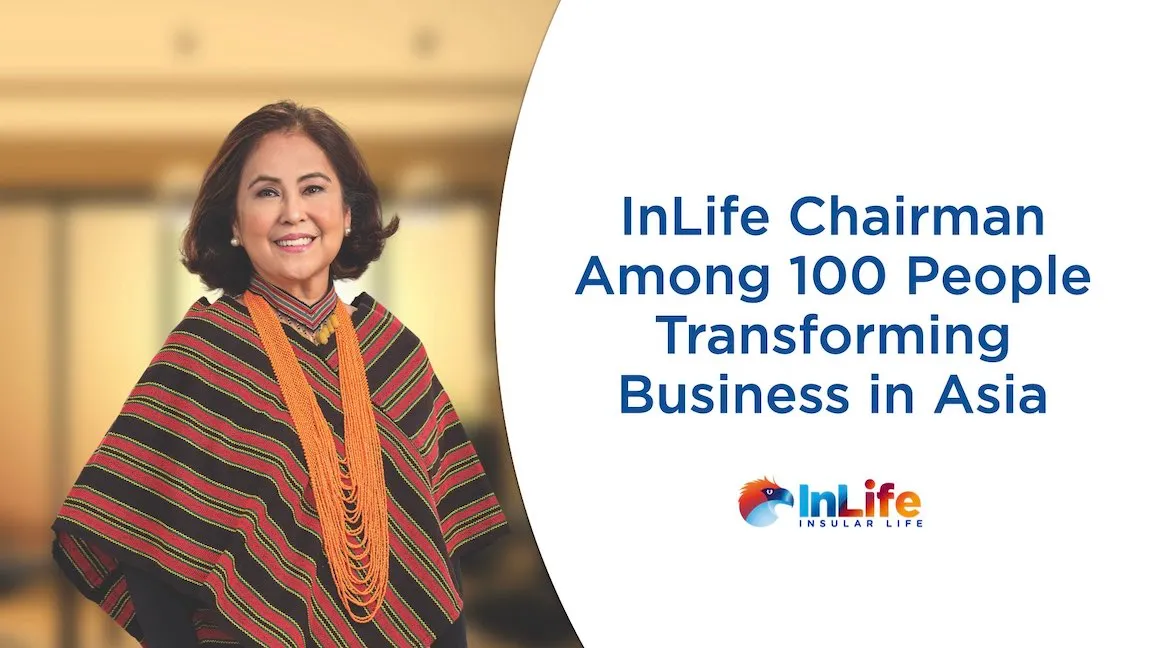 Insular Life (InLife) Executive Chairman Nina D. Aguas was recently named one of the top 100 people transforming business in Asia according to online news website Business Insider Australia.
The list came out recently as the world is gripped by a global pandemic, noting that those who made the cut were chosen for their vision and innovative changes that resonate across their industries.
"Global business has faced unprecedented challenges over the past 12 months, particularly in 2020. The scale of the change that comes from responding to these obstacles will accelerate innovation in some companies," said Business Insider Australia.
The publication cited Ms. Aguas' role in promoting financial inclusion for Filipino women through the InLife Sheroes Program, which is a partnership between Insular Life and the International Finance Corporation (IFC).
The IFC is the arm of the World Bank (WB) that's focused on the developing partnerships in the private sector.
InLife Sheroes is a multi-year program that aims to touch over a million Filipino women through four focus areas: Women Specific Solutions, Health & Wellness, Business and Social Networks, and Financial Literacy.
"This is really a pleasant surprise and came unexpected to be recognized in the Asia-Pacific region as one of those business executives who made an impact in the lives of others," said Ms. Aguas. "And it only makes it imperative for me to continue to support programs that are aimed to improve the lives of others."
Also named in the list from the Philippines were John Eric Francia, CEO of AC Energy, and Esther Go, CEO of Medlink .
Other News & Press Releases