Insular Life awards the winners of its Good in Life Photo and Video competition as it celebrates its 111th anniversary
December 01, 2021
Insular Life awards the winners of its Good in Life Photo and Video competition as it celebrates its 111th anniversary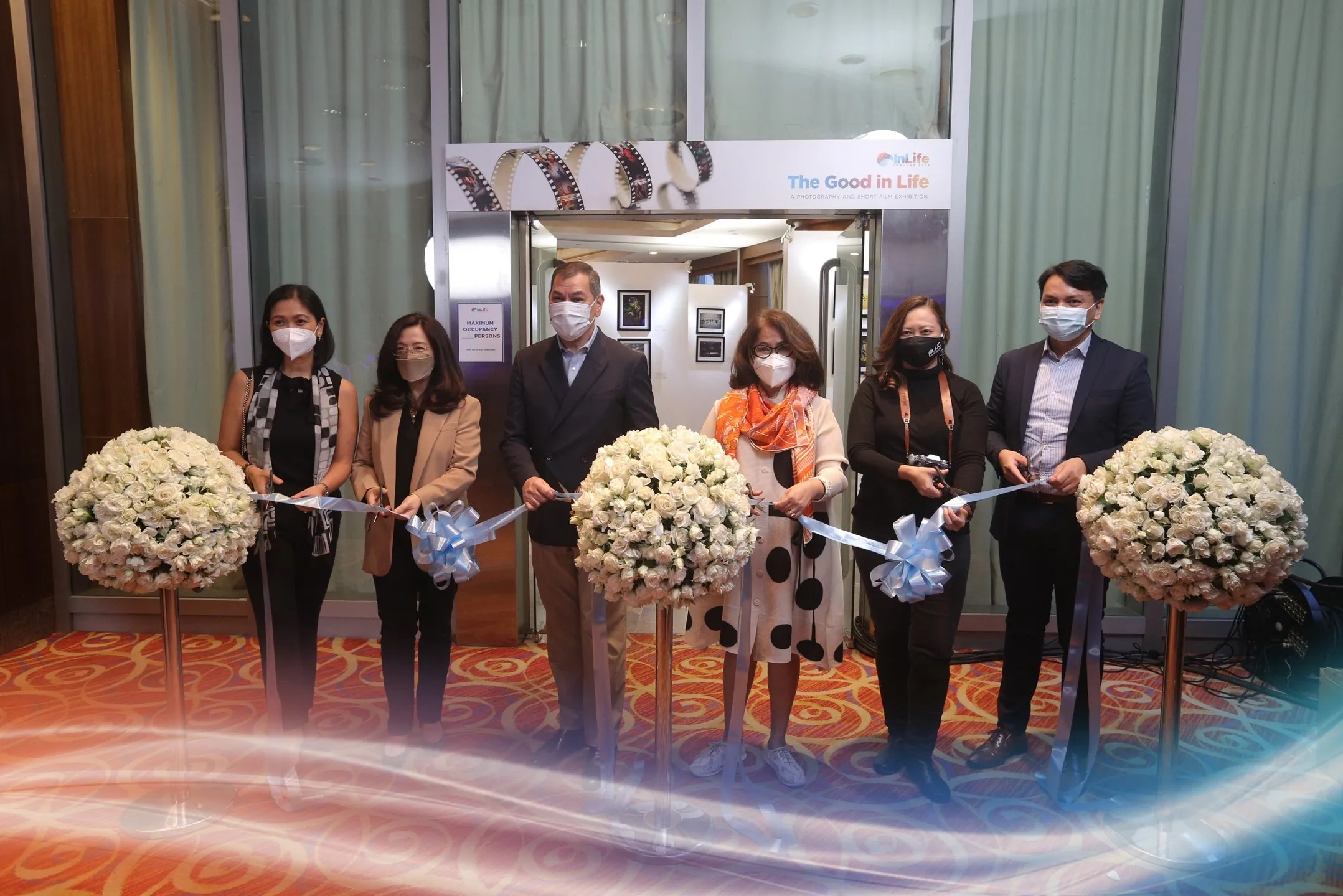 Filipinos are resilient, helpful, and optimistic despite adversities. And as Filipinos show these characteristics during the pandemic, they continue to focus on the good in life. Insular Life (InLife) honors the strengths of the Filipinos as it celebrates its 111th year in the industry with The Good In Life Photo and Video Competition. 
On November 25, 2021, InLife announced the winners of The Good in Life Photo and Video Competition, and displayed the winning entries in an exhibition at the Insular Life Corporate Centre in Muntinlupa City. Last September, InLife invited amateur and seasoned artists to show that even during the public health crisis, Filipinos can rise above difficult challenges. 
"With The Good in Life Photo and Video Competition, we draw inspiration from the story of Filipinos as they traverse the current realities and triumph over the challenges in this pandemic," said InLife Executive Chairperson Nina D. Aguas.
Inlife President and CEO Raoul E. Littaua noted that as InLife celebrates its 111th anniversary, the company highlights the stories of the Filipinos.
"InLife is here with the Filipino people to remind us through the visual arts that we can build on the good," said Mr. Littaua, an avid photography enthusiast himself. He also showcased his photos during the exhibit. 
Mr. Littaua and Ms. Aguas were joined by InLife executives, namely Chief Operating Officer Efren Caringal Jr.; Senior Executive Vice President and Head of Digital Insurance and Insular Health Care President and CEO Ma. Noemi Azura; Chief Financial Officer Au Cacanando, Chief Investment Officer Vera Victoria, and Agency and Branch Management Head Geraldine Alvarez during the event. 
Renowned director Laurice Guillen, who has helmed some of the best films in Philippine cinema led the judging panel for the video category, along with InLife Chief Marketing Officer Gae Martinez and Marinel Cruz of the Philippine Daily Inquirer.
"It seems fitting that for this occasion, you have chosen as theme, The Good in Life during this time of the second year of the' pandemic and lockdowns. I'm especially proud and happy to see the short films showing messages that proclaim that good things could be found even in this time of hardship and uncertainty, messages that are positive, optimistic, and proactive -- exactly the attitude we need to overcome this crisis," Ms. Guillen said in a video message during the event.
For the photography category, the judging panel included InLife Chief Information Security Officer and photography enthusiast Noel Andres Perdigon; Eggshell Worldwide Communications Creative Director and artist Mark Wesley Pahate; and photographer, Federation of Philippine Photographers Foundation instructor, and Multimedia Arts professor Jama Ramos.
Photos and videos that best showcased the good in life 
Crismel Gida with the entry, Padyak, placed first in the video category and took home PhP 111,000. Nino Tuyay with Mga Mata ng Pagasa placed second and received PhP 60,000. Angelo Christian Crisostomo with Insular Life - A New Reality, placed third and won PhP 40,000.
Rounding up the top 10 video winners were Cristian Acosta, John Ronald Durano, Serja Rojas, Val Bagabaldo, Anthony Into, Lenoard Garay, and Trixie Garcia. They all received PhP 5,000 each. 
Danny Victoriano, with his entry, Frontline Hero, captured the first prize in the photography category and took home PhP 30,000. Don Gapasin with his entry, Harvest, placed second and received PhP 20,000.  Froi Rivera with Cat-Pamilya placed third and received PhP 10,000.
Rounding up the top ten photo winners were Jacob Bentain, Luisito Cleofas, Carlo Zamora, Rob Vargas, Klienne Eco, and Teodoro Madamba -- who all received PhP 2,000. All cash prizes are tax-free.
Other News & Press Releases