March 26, 2018
Insular Life Announces Executive Promotion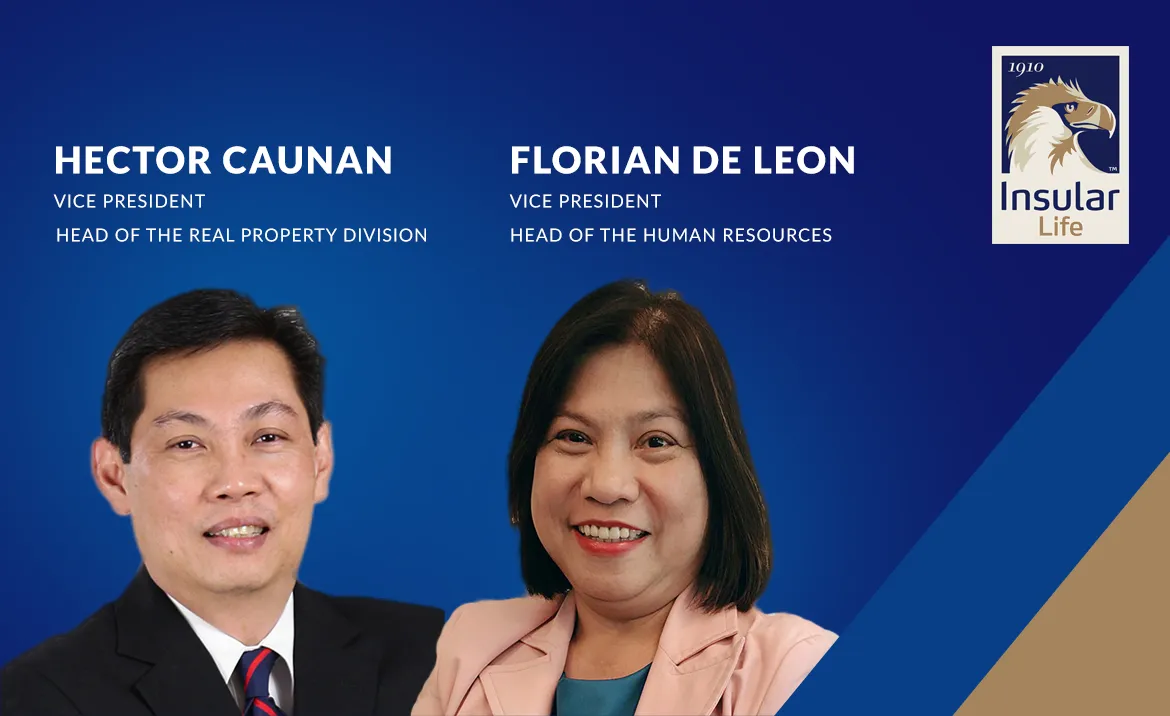 Insular Life Executive Chairman of the Board Nina D. Aguas announced the promotion of two executives: Hector A. Caunan and Florian C. de Leon, to first vice president. 
Caunan joined Insular Life in 2012 as head of the Real Property Division, the unit that provides real estate and management support services in property management and project development, leasing and sales management, real estate asset management and general services administration. He is a Registered Mechanical Engineer from the University of Santo Tomas. 
De Leon joined Insular Life last year, as head of the Human Resources Division, the unit that directs and implements programs on talent acquisition, development, and retention and culture building towards high performance. She graduated with an AB Psychology degree, cum laude, from the University of the Philippines – Diliman. 
Other News & Press Releases