April 20, 2016
Insular Life Announces Appointment of new Actuarial Research Head and Executive Promotions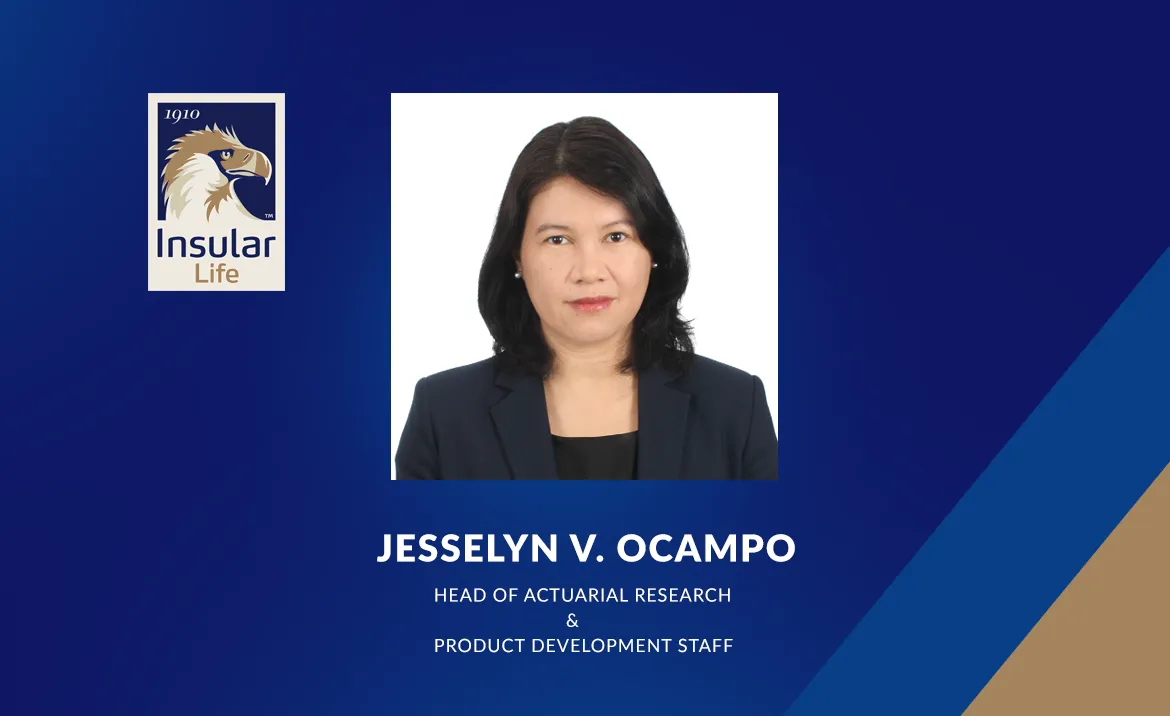 Insular Life Chief Executive Officer Nina D. Aguas recently announced the appointment of Jesselyn V. Ocampo as head of the Company's Actuarial Research and Product Development Staff (ARPDS), and the promotion of South Mindanao Regional Head Jesito V. Villamor as Sr. Assistant Vice President, and Metro Central Regional Head Marc Bryan Q. Palacios to Assistant Vice President.
Ocampo has extensive actuarial experience in the life insurance, non-life and reinsurance industries. Prior to joining Insular Life, she served as an actuarial consultant for a reinsurance company and an actuary in another life insurance company. As head of ARPDS, she oversees the design and development of the Company's product portfolio. She graduated cum laude from the University of the Philippines – Diliman with a BS in Mathematics degree. She is a Fellow of the Actuarial Society of the Philippines, and the Life Management Institute.
Villamor joined Insular Life's West Mindanao Regional Office in 1996 as an agency trainer, and accepted appointments in various VisMin field offices as district, and then regional head. He has been the Regional Head of the South Mindanao Regional Office since 2007. Villamor obtained his AB Philosophy degree from Xavier University. He has a Registered Financial Consultant designation awarded by the International Association of Registered Financial Consultants.
Palacios has been with Insular Life's Metro Central Regional Office (MCRO) since 2014. He has a Bachelor of Fine Arts major in Advertising degree from St. Scholastica's College. He has an Associate Financial Planner designation awarded by the Registered Financial Planners Philippines, and completed the Leadership and Management Development Program of the Ateneo Center for Continuing Education.
As head of their respective regions, Villamor and Palacios oversee the sales, marketing, and conservation activities of the field offices under their regions.
Other News & Press Releases