December 08, 2017
Insular Life and IFC sign agreement to The Filipino "SHEROES"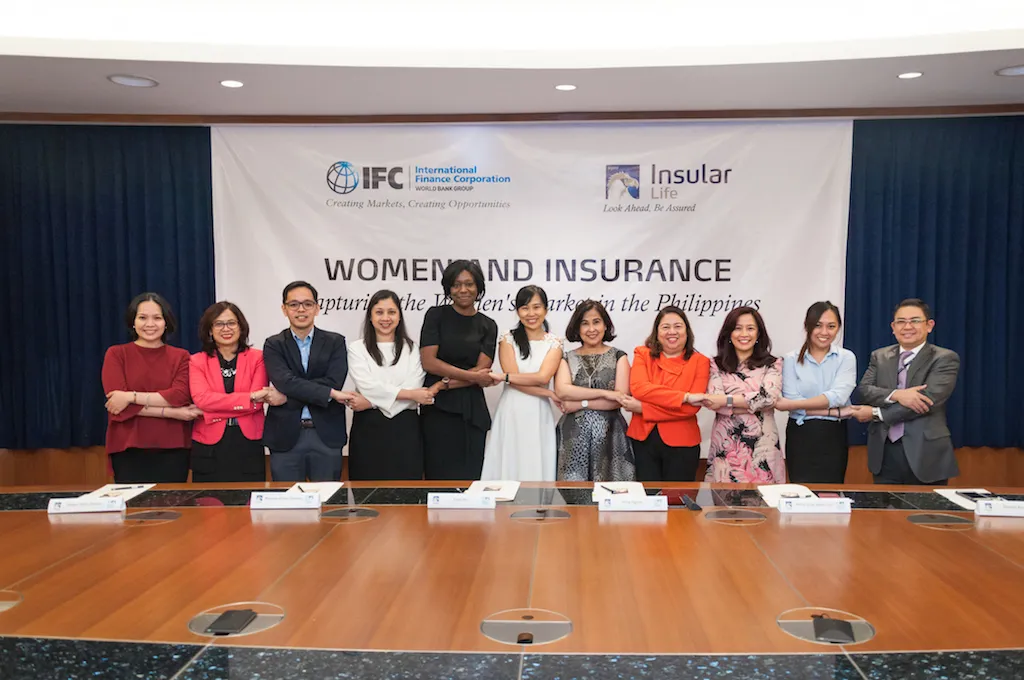 Insular Life, the first and largest Filipino life insurance company, and the International Finance Corporation (IFC), a member of the World Bank Group, recently signed a partnership agreement to educate and offer risk-mitigating solutions to relatively untapped women segment in the Philippines.
A 2015 report released by IFC entitled "She for Shield: Insure Women to Better Protect All", showed that the women segment represents an untapped US$1.7 trillion opportunity, most of which come from emerging markets.
Since the report, IFC has been exploring partnerships with innovative insurance companies in different countries interested in and committed to profitably increase the uptake of insurance by providing customized risk mitigating solutions for women.
For the Philippines, Insular Life has taken on this call from the IFC, and as such, it is also the first insurance company in Asia to partner with IFC on this program for insuring women.
Insular Life CEO Nina D. Aguas said," We are very happy and privileged to join IFC in this cause to help women become self-reliant and financially independent. As an inherently Filipino institution serving our countrymen for 107 years now, Insular Life has always looked out for ways to help improve the lives of Filipinos. And so if there is any insurance company in the Philippines that will embrace this program, it is us. In fact, the economic or profitability component in the equation is not as crucial to us, as the opportunity to expand our reach to the uninsured, unserved women out there, using technology to enable us to find innovative ways to create meaningful and long-term relationships with them."
Yuan Xu, IFC Country Manager for the Philippines said, "Women are important to the continuous economic growth of the Philippines. At IFC, we are committed to finding innovative ways to expand women's access to assets and ways to secure them. Through this partnership with Insular, we will develop insurance solutions that will address women's financial protection and risk mitigation needs at different life stages."
Dubbed "Empowering the Filipino Sheroes" , the program aims to reach out to the entire women segment of the population -- the career women, the professionals, the entrepreneurs, and most especially the women who are looking for financial solutions to expand their businesses or those who seek life protection, but currently have no access to financial instruments and life insurance.
The program will involve developing insurance products specifically designed for women, through specific coverage, bundling of insurance products, awareness campaigns, and developing add-on services.
Other News & Press Releases