May 07, 2018
Insular Foundation renews support for Philippine Eagle Foundation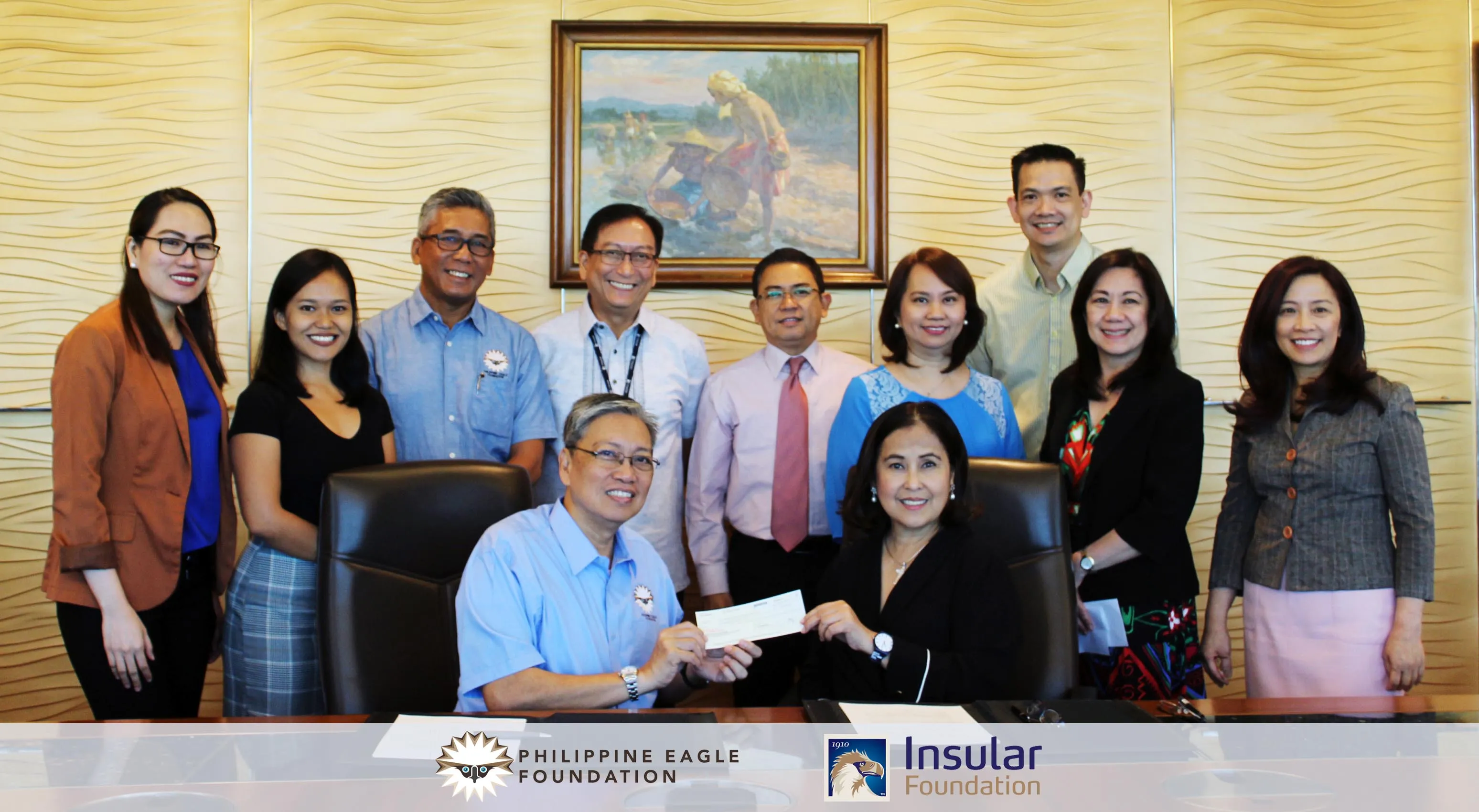 The Insular Foundation recently renewed its support to the conservation efforts of the Philippine Eagle Foundation (PEF) via a P3 Million donation spread over three years.
From 2018 to 2020, Insular Life will fund the research and conservation efforts of the PEF in identified sites with the least research and conservation efforts specifically in the Visayas Region, where an active eagle nest is yet to be discovered.
Specifically, the PEF will conduct research in order to generate scientific data on conservation through surveys, nest searches and observation, and Global System Mobile tracking. It will also facilitate conservation education  and public awareness campaigns in schools and communities close to Philippine Eagle habitats, and will facilitate community-based conservation to protect eagle nesting sites. 
PEF is a non-stock, non-profit organization dedicated to saving the endangered Philippine Eagle and its rainforest habitat. 
In 2010, Insular Life reestablished its affinity with the Philippine Eagle which became its icon for the corporate brand. It promises to be a Far-Sighted Guardian like the Philippine Eagle -- a protector, a loyal partner, and a nurturer of its young. In the past, Insular Life, through the Insular Foundation, has also supported the PEF's research and conservation efforts.
Other News & Press Releases