July 17, 2019
Insular Foundation kicks off Kawayanihan project, as InLifers Plant Bamboos in Pampanga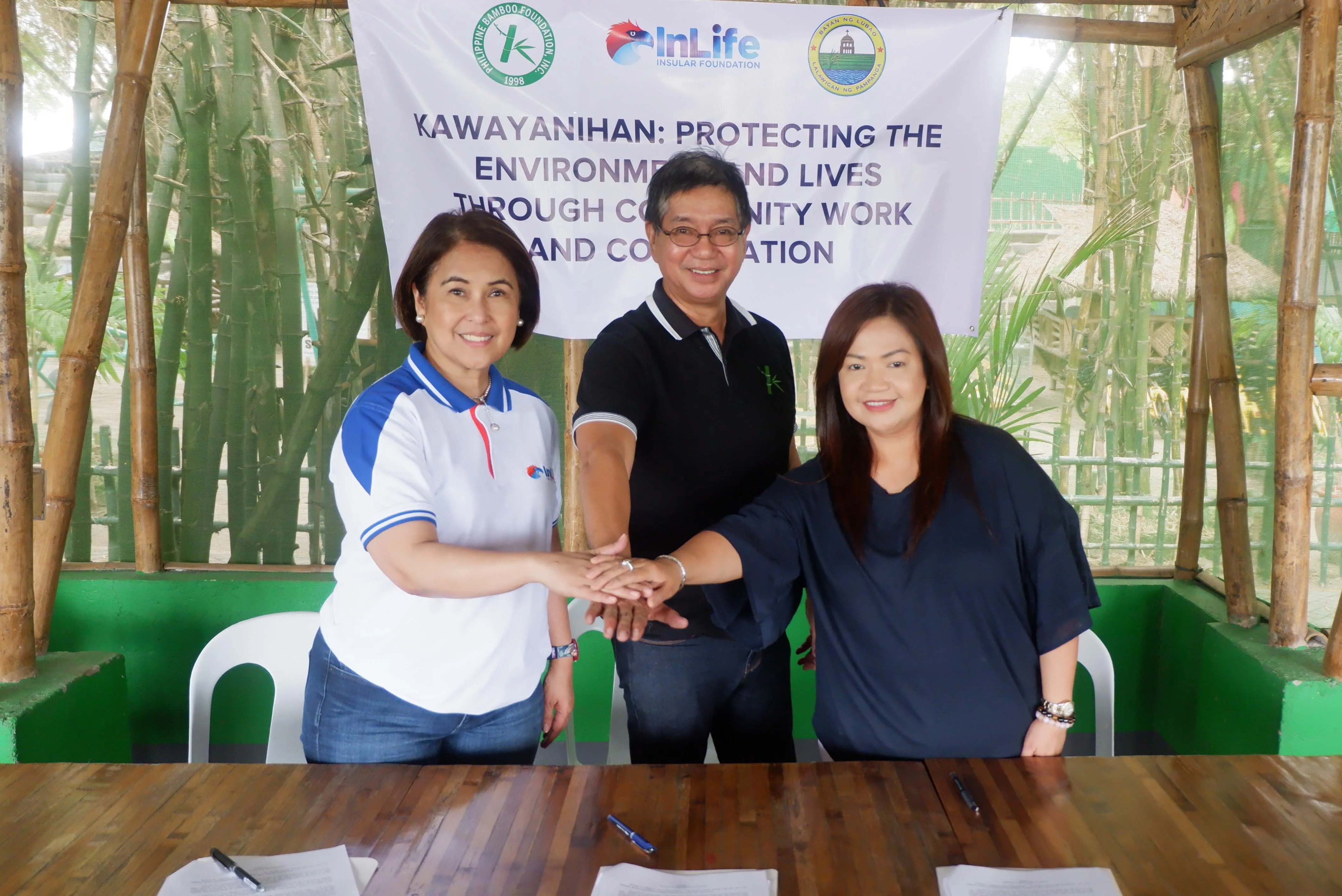 As part of its 50th Anniversary this year, Insular Foundation joined hands with the local government of Lubao, Pampanga and Philippine Bamboo Foundation (PBF) to kick start the Kawayanihan project.
InLife Executive Chairman and Insular Foundation Chairman Nina D. Aguas, Lubao Mayor Esmeralda Pineda, and PBF President Edgardo Manda recently signed a memorandum of agreement to formalize the "Kawayanihan: Protecting the Environment and Lives through Community Work and Cooperation" project.
"Insular Foundation, the heart and soul of Insular Life, follows a holistic approach to corporate social responsibility. As Insular Foundation celebrates its 50th year of incorporation this year, we are drumming up our programs on education, environmental protection, disaster response and rehabilitation, and employee volunteerism," Ms. Aguas said.
"Through our Kawayanihan project, we are helping propagate bamboo which is easy to grow. Bamboo supports our denuded land, and provides livelihood to the people in the area. Our Kawayanihan project is not just tree planting, but also the handicraft-making for the community", Ms. Aguas said.
The Kawayanihan project aims to harness the potentials of bamboo to prevent soil erosion, and to produce marketable handicrafts in the lahar-stricken town of Lubao.
As part of the project, the Insular Foundation adopted 1.8 hectares of riverbanks for bamboo tree planting in the six-hectare ecopark.
The Kawayanihan project was strongly supported by InLife employees. A total of 124 volunteers from InLife Alabang and Makati, Insular Health Care, and San Fernando District Office participated in the bamboo tree planting activity at the Lubao Bamboo Hub and Ecopark last July 6.
Other News & Press Releases