Insular Foundation is Asia CEO Awards' CSR Company of the Year
October 22, 2020
Insular Foundation is Asia CEO Awards' CSR Company of the Year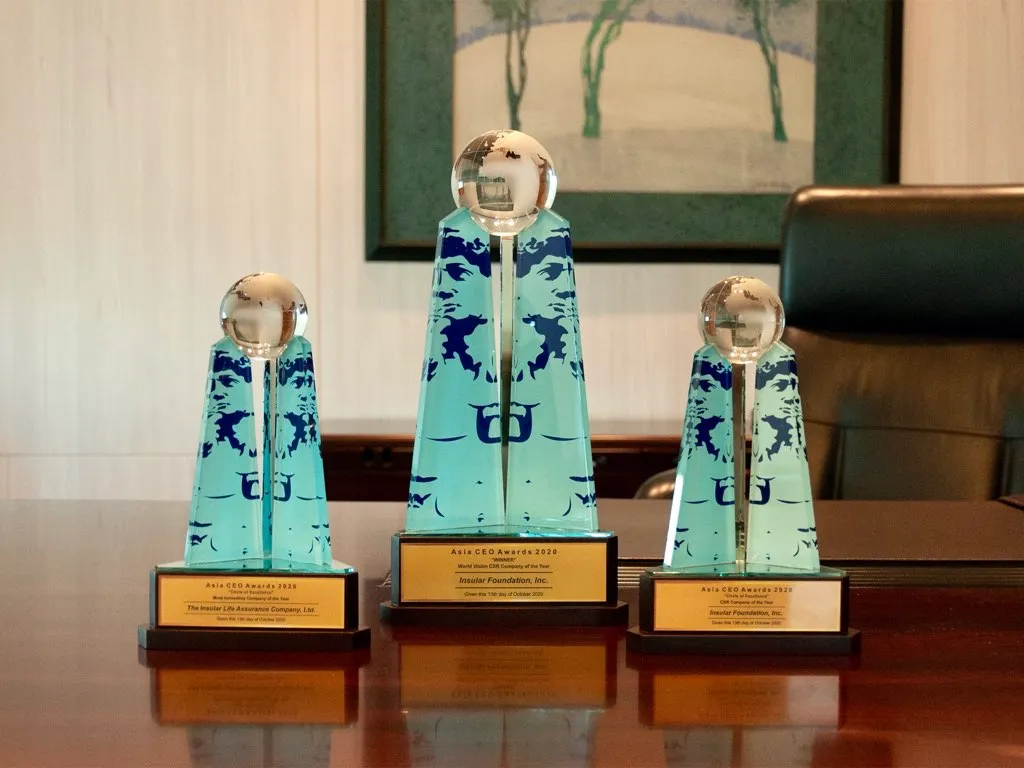 Insular Foundation, was recognized as the World Vision CSR Company of the Year in the 2020 Asia CEO Awards, the largest business awards event in the Philippines and Southeast Asia
Insular Foundation focuses on helping young Filipinos achieve quality education through different programs like its long-running Gold Eagle Scholarship Grant for College Students, Adopt-A-Scholar program for public elementary school pupils, donation of disaster-resilient classroom buildings for public high schools, storytelling workshops, and donation of children's storybooks to elementary students.
Apart from its effort on education, Insular Foundation also contributes to the country's environmental protection efforts through partnerships with local government units and non-government organizations. To note a few, there is the Kawayanihan Project in Lubao, Pampanga; and a donation to the Philippine Eagle Foundation to support their research and conservation efforts for the endangered Philippine Eagle.
During the pandemic, the Foundation provided Personal Protective Equipment, and free life insurance and hospitalization allowance to frontliners in nine hospitals in Metro Manila.
"Insular Foundation is one of the first corporate foundations in the country, focusing primarily on access to quality education, youth development, environmental protection and conservation, and employee volunteerism. Established in the early 1960s, it marked its golden anniversary last year," Asia CEO Awards said during its recent online awards night.
"The Foundation's initiatives are geared towards creating a sustainable planet and investing in human development for a better future for our country. These projects also magnify the mother company's commitment for the Filipino people," Asia CEO Award added.
"Insular Foundation has been working quietly but consistently for more than 50 years, and we are happy that we have been given the opportunity to create significant impact in the lives of the people we have assisted all these years. We also thank World Vision for putting a spotlight on corporate social responsibility as we are able to celebrate the other corporate foundations who are doing excellent work for social good," shared Insular Foundation Executive Director Ana Maria R. Soriano.
Other News & Press Releases