Insular Foundation initiates data science training for women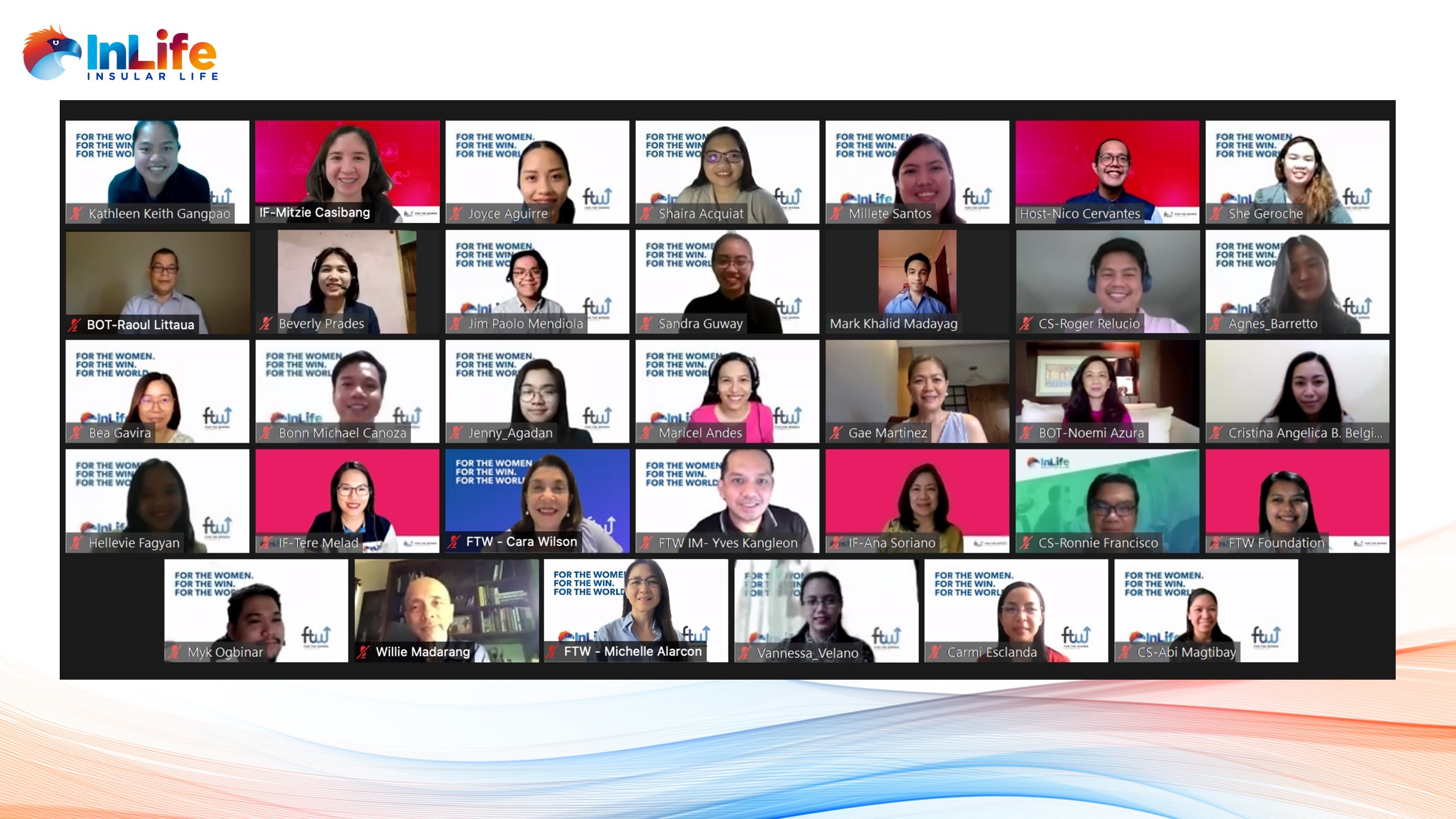 September 14, 2021
Insular Foundation initiates data science training for women
The Insular Foundation, in partnership with the For the Women Foundation, recently supported 18 scholars' venture into data science. With the Foundations' shared advocacy to empower women through education, the training program presents career opportunities in data science and analytics which are considered as the careers of the future.
The 18 scholars, composed of 15 women and 3 men, completed 10 Saturdays of intensive data science online training from the comforts of their homes in various cities in Metro Manila, Cavite, Nueva Ecija and Benguet. The scholars whose average age was 24, came from diverse backgrounds -- new college graduates, government employees, public school teachers, and InLife employees.  
During their online graduation event, the scholars presented their final projects to Insular Foundation's Board of Trustees, project stakeholders from InLife and InLife Health Care (IHC), and representatives from the For the Women Foundation. The capstone projects applied what they learned on the use of large amounts of complex data or big data in the core businesses of InLife and IHC.
"This is a relevant program because data science is a future skill. Data science can really empower and uplift the lives of women. It is so inspiring to see our scholars with the knowledge and passion to deliver the capstone projects which not only deliver good business value, but most of all deliver positive social impact," IHC President and CEO Noemi Azura said.
One of the scholars, Shaira Acquiat, expressed gratitude to Insular Foundation and For the Women Foundation for the learning opportunity in data science. "We learned a lot in this program but still there are a lot to learn. We promise to continue learning, practicing and applying data science. We promise to pay it forward by applying data science to solve real-life problems, and by teaching it to others," she said. 
Insular Foundation Executive Director Ana Soriano congratulated the scholars for diving into data science and analytics which are far from their academic and work experience. "For The Women's mission is to change women's lives through intensive technical skills training to enable upward career mobility. Thank you for giving us a chance to sponsor the training of the interested few. Hopefully we can make a big difference in their lives as they begin their journey in data science," she said. 
For The Women Executive Director and Co-Founder Cara Wilson reciprocated the appreciation to InLife and Insular Foundation for believing in their mission to bring data science to women. "We felt that data science is a skill that did not have to stay in an ivory tower, just with a particular analytics team of a company. You can teach this and make the whole enterprise more data-driven. Congratulations to all our scholars," she said.  
Share this news