August 02, 2017
Insular Foundation gives Educational Aid to the displaced children of Marawi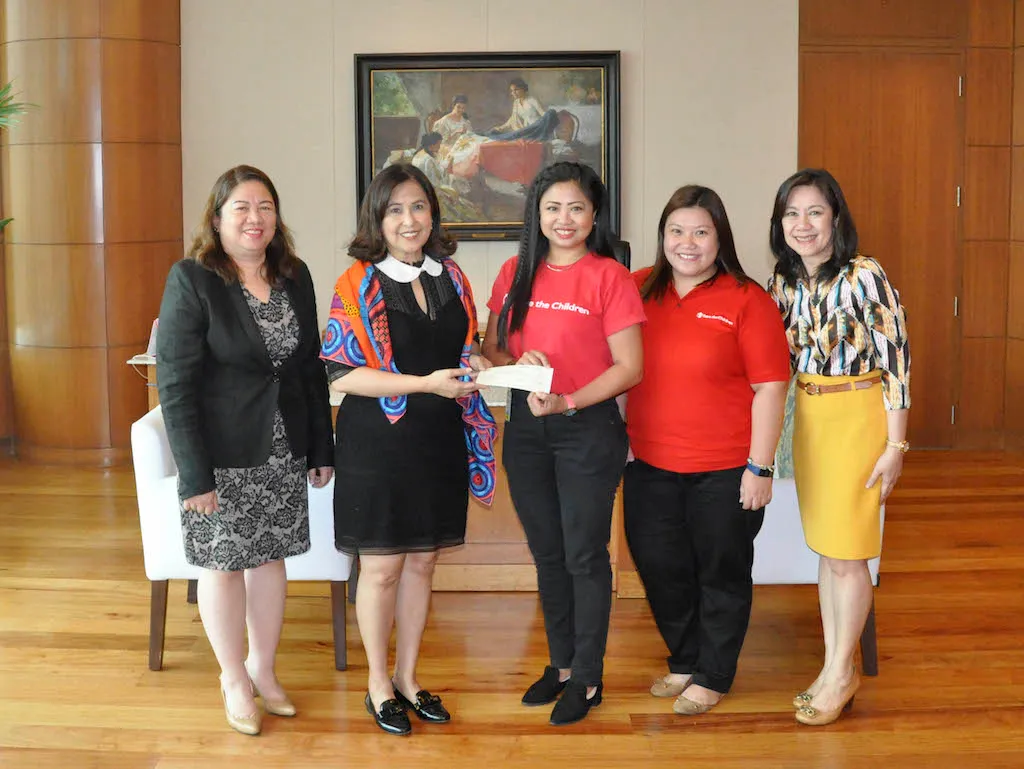 Insular Foundation extended two hundred twenty thousand (P220,000.00) worth of educational help for the school children of displaced families in Marawi, through the Save the Children Foundation.
The check donation was formally turned over in July 4, 2017 by the Insular Foundation Heads, Ms. Nina Aguas, Insular Foundation Chairman and President, Ms. Mona Lisa dela Cruz, Insular Foundation Vice Chairman and Ms. Ana Maria R. Soriano, Insular Foundation Administrator to Save the Children Representatives Ms. Riel Andaluz, the Head of the Strategic Partnership and Ms. Aia Tabal, Corporate Partnerships Manager.
The donation will be used to provide the displaced school children with 100 sets of back to school kits and build them Temporary Learning Space, plus teaching materials for the teachers.
The sponsorship is a demonstration of support for the relief efforts being done in Marawi City being an armed conflict zone and is also consistent with the Mission of the Foundation to Help make lives better, by making sure that the basic services such as education is kept unhampered.
Other News & Press Releases