InLife Wins Two Quill Excellence Awards
April 15, 2021
InLife Wins Two Quill Excellence Awards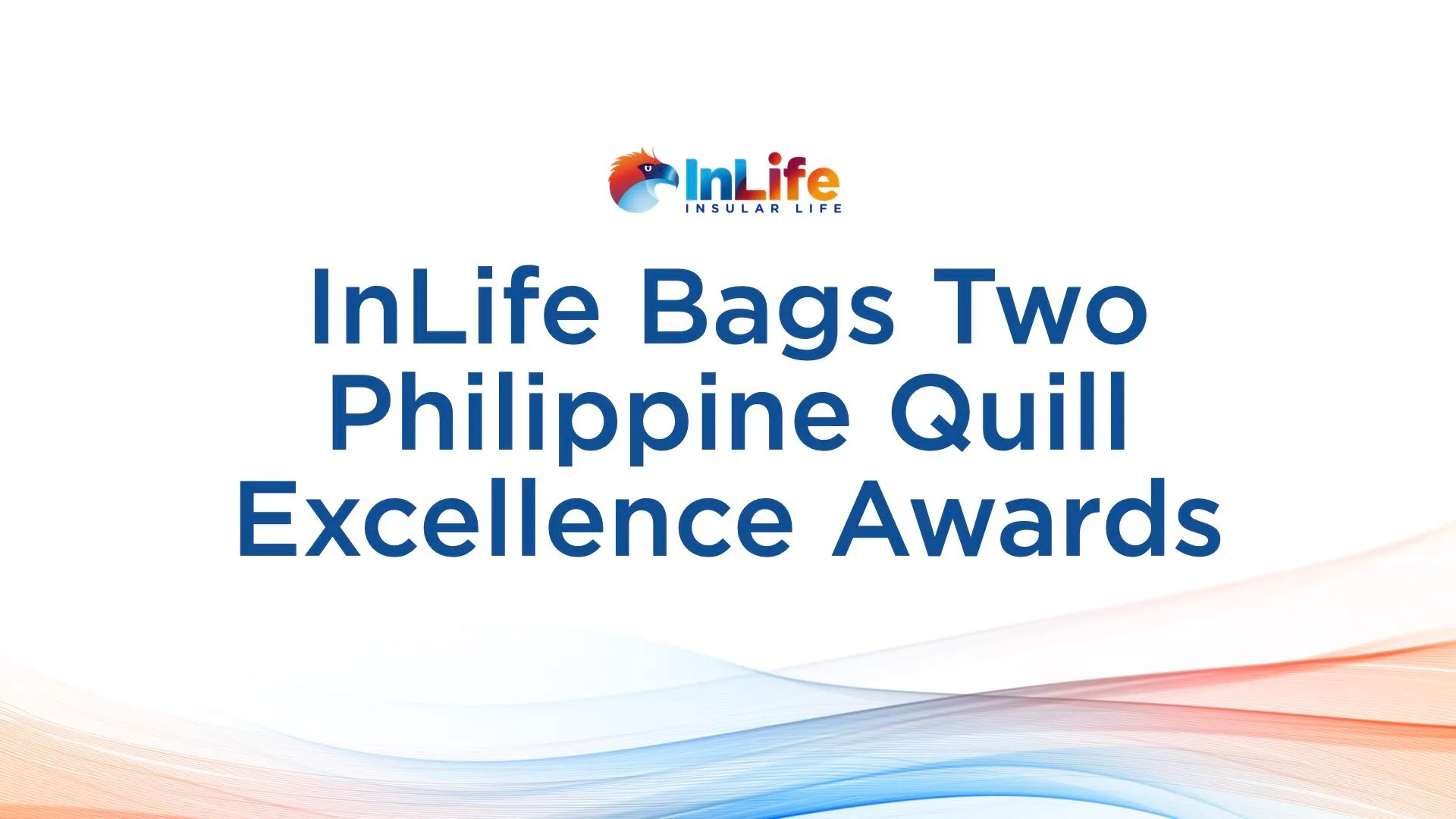 Insular Life (InLife) bagged two Excellence Awards in the recently-held 18th Philippine Quill Awards for its two Communication Management programs.

InLife's PRIME OX (Program to Institutionalize Maturity in Operational Excellence) and the Insular Life For the Filipino Online Forums received Excellence Awards from the Awards Program given by the International Association of Business Communicators (IABC).

"PRIME OX" is a training program designed to communicate operational excellence as a way of supporting InLife's goal of becoming the most digitally connected life insurer in the country. The "Insular Life for the Filipino Online Forums," an entry to the special category CovidComms 2020, was a series of forums in celebration of the 110h anniversary of Insular Life. The forum series aimed to inform and educate customers on issues relevant to the pandemic and how to cope with the economic, health, and financial challenges.

PRIME OX was also a finalist for the Top Communication Management Division Award.

"InLife will continue to implement programs that we hope will help in contributing to the well-being, not just of the company and its employees, but just as importantly, our agency force, customers, and the public in general. These awards will surely fuel our desire to continue doing our best for ourselves, our Company, and our country," said InLife Executive Chairperson Nina D. Aguas.

The Philippine Quill Awards honor exemplary communication research, programs, skills and creative work. All entries are subjected to IABC's global standards that measure and determine the finest, sharpest and brightest in the business communication industry among professionals and students, respectively.

Other News & Press Releases